Grandma Murphy's Sunday Tea Bread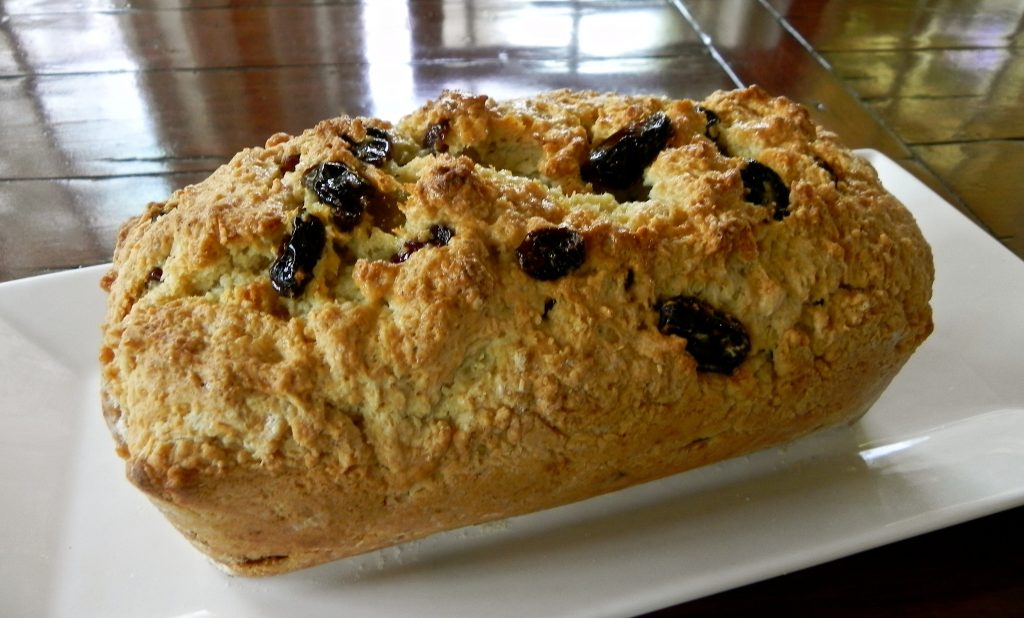 Author:
Maryann Ridini Spencer
3 c. organic white all-purpose flour
1 c. organic sugar
3 tsp. baking powder
¼ tsp. Himalayan salt
¼ c. coconut oil (warm to a liquid, don't use solid)
1 ½ tsp. lemon extract
1 organic, cage-free egg
1 c. coconut milk
1 c. mix of raisins & dried cranberries (use juicy, plump raisins - I use Trader Joe's raisin medley and dried orange cranberries!)
Heat oven to 350 Degrees F.
Grease and flour a loaf tin.
Add all ingredients together in a large bowl.
Stir with a fork (mixture will be thick).
Place mixture in the loaf tin and distribute evenly.
Bake for one hour at 350 Degrees F.
Check readiness with a toothpick. If the toothpick comes out clean, the cake is done.
Enjoy this tea bread with a cup of your favorite tea topped with a dollop of butter, honey or jam.
Recipe by at https://maryannridinispencer.com/grandma-murphys-sunday-tea-bread/