Nelson DeMille & John Corey's "Male Chauvanist Pigs in a Blanket"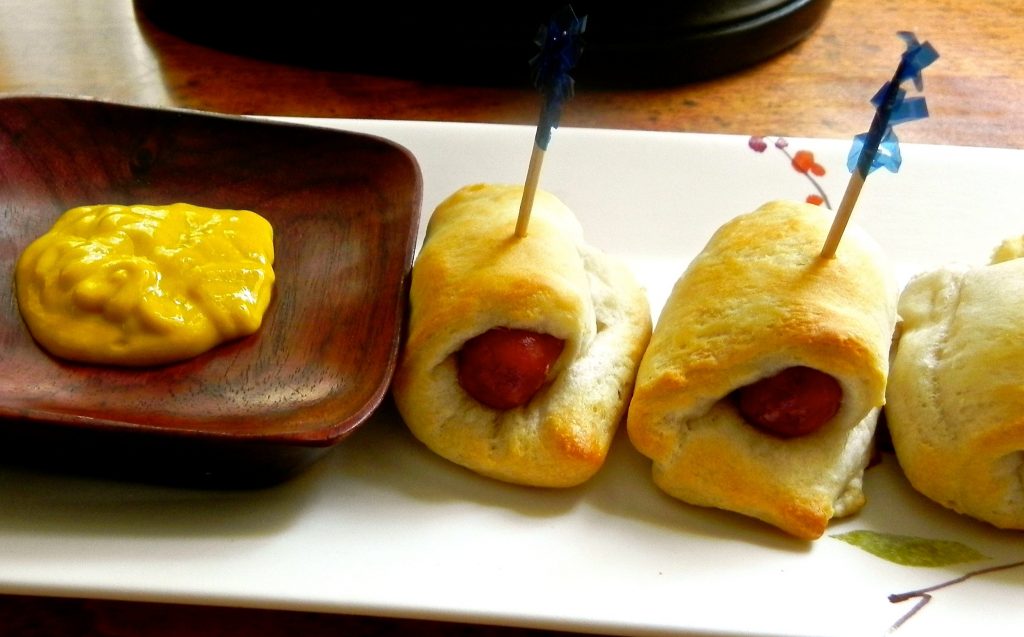 Author:
Maryann Ridini Spencer
8 cocktail hot dogs
1 can beer
chili powder to taste
1 - 8 ounce package Pillsbury crescent dinner rolls
French's yellow mustard in a squeeze bottle
Pre-heat your oven to 375 Degrees F.
Place dogs in a large bowl and pour a can of beer over them. Let dogs sit until the foam dissipates.
Sprinkle the dogs with chili powder.
Lay out cresent rolls on a cookie sheet.
Place one dog in each cresent roll and roll up the dough around the dog forming a "blanket."
Bake for 12-15 minutes. (Rolls will be a light golden brown).
Serve with French's mustard (John Corey's preference!).
Recipe by at https://maryannridinispencer.com/nelson-demille-john-coreys-male-chauvanist-pigs-in-a-blanket/