Veggie Pasta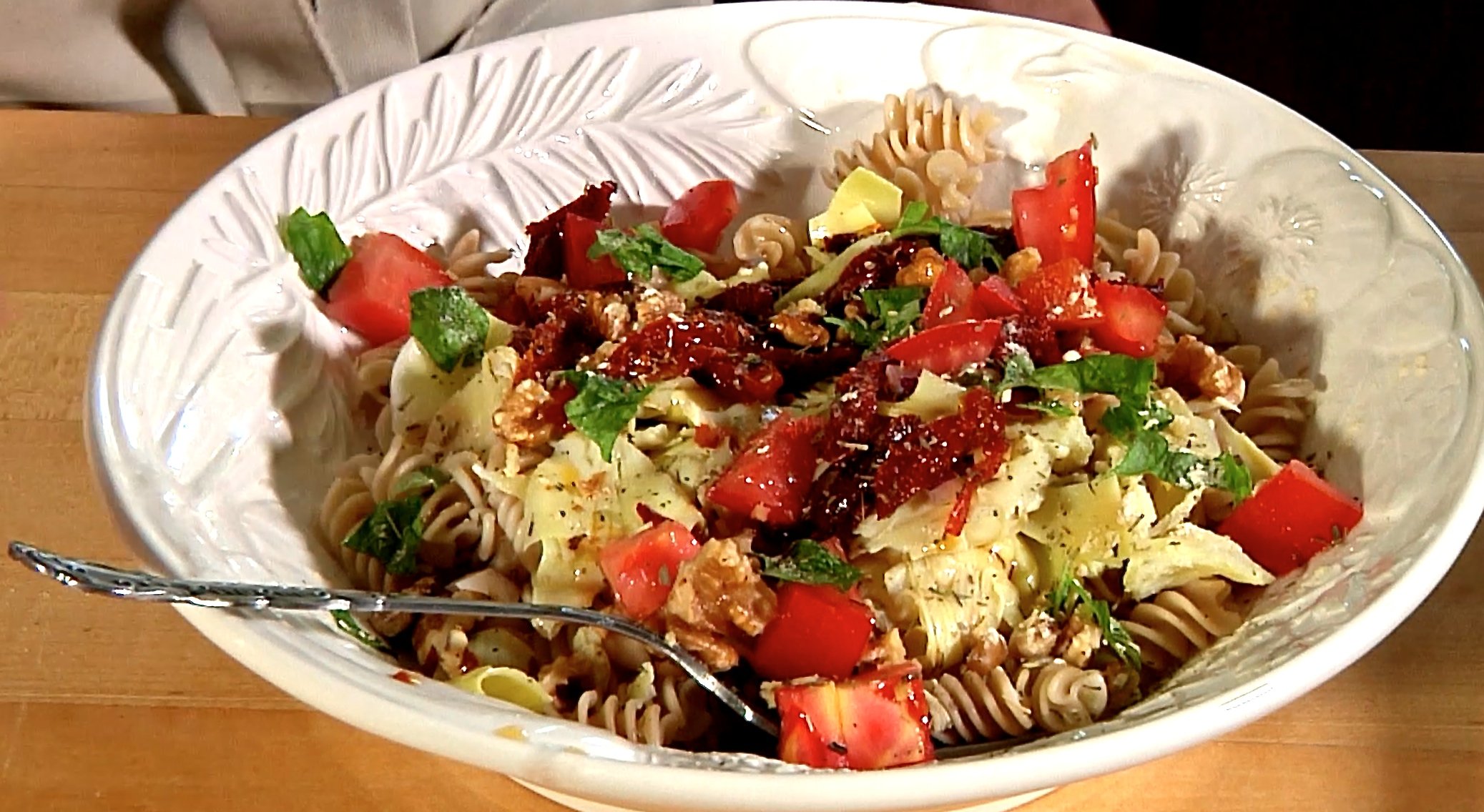 Author:
Maryann Ridini Spencer
½ c. fusilli (corkscrew) pasta (½ c. pasta per person)
3 artichoke hearts (packaged in water)
1-2 T. red onion, diced
1-2 T. sundried tomatoes (packaged in olive oil)
2 T. walnut pieces
½ Roma tomato, diced
2 T. fresh basil, chopped or shredded
lemon juice (1/2 lemon freshly squeezed)
garlic powder
garlic salt
Herbs de Provence
red chili pepper flakes
Romano and Parmesan cheese blend (shaved)
Prepare pasta to package instructions.
In a bowl, add in artichoke hearts, red onion, sundried tomatoes, walnuts, Roma tomatoes, lemon juice, and a dash of all the seasonings to taste. Mix with Romano and Parmesan cheese blend. Enjoy!
If two or more people are eating this dish, double the amounts of pasta and veggies). Serve this dish with a large green salad!
Recipe by at https://maryannridinispencer.com/veggie-pasta/