Frozen Banana & Peanut Butter Delight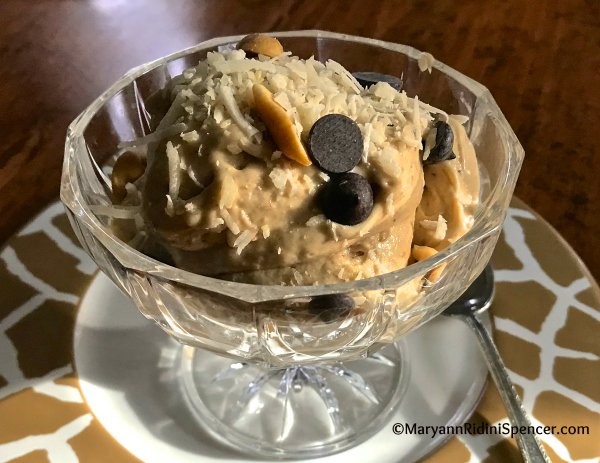 Author:
Maryann Ridini Spencer
2 frozen organic bananas
2 T. organic almond or coconut milk
2 T. organic, unsalted peanut butter (smooth or chunky)
organic chocolate chips (optional)
organic shredded coconut (optional)
Blend bananas in a high-powered blender with the milk until they are soft and creamy.
Add peanut butter in with the banana mix and blend.
Taste test to see if you'd like to add more peanut butter.
Immediately scoop out a dish of the frozen delight and top with organic chocolate chips & shredded coconut.
Serve immediately or Freeze in Tupperware. If you do freeze the mix, allow it to soften a bit before you serve it!
Recipe by
Maryann Ridini Spencer
at https://maryannridinispencer.com/frozen-banana-peanut-butter-delight/