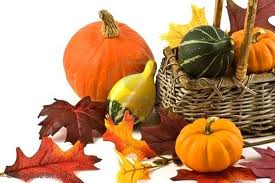 10 Tips for Keeping Green at Thanksgiving!

Thanksgiving marks the true beginning of the holiday eating and gift-giving season.
Here are some great tips to keep

green

and sustainable and

GIVE THANKS to MOTHER EARTH!



Save on postage stamps and paper.   Send a FREE email invitation.  For example, an Evite from Evite.com!
Save on greenhouse gas emissions!  Create a shopping list of what you'll need for the holiday celebration so that you can avoid extra trips to the market.
Another way to cut down on gas and fuel – buy LOCAL fresh produce and vegetables to support your local economy.  When you're shopping, make sure you have plenty of your own reusable, recyclable shopping bags.
If you're having a crowd to dinner, suggest that your friends and relatives car pool! Even car pool to do your Thanksgiving shopping!
If you're going to have a crowd and each person is bringing a dish, plan ahead of time so there's enough food. This limits waste.   For leftovers, make sure you have some reusable, recyclable containers on hand for your guests to take home to enjoy tasty leftovers.
Compost the kitchen scraps!
Break out the family china and silverware! Use cloth napkins.  Cut down on disposable dinnerware and dining items in order to limit the trash that goes into the landfill.
For thrifty and reusable centerpieces consider using multicolored dry leaves to decorate the table, put together a basket of pretty fall vegetables to display or flowers from your garden in a reusable vase.  You can also create an "organic" vase by hollowing out a pumpkin or other fall vegetable and place a glass in the middle that you fill with water to display your garden arrangement!  Scoop out apples and miniature pumpkins and fill with tea candles or potpourri to decorate!
Make sure you have enough recycle and trash bins to accommodate Thanksgiving waste.
Clean up for the party (and after the party), with non-toxic household cleaning products.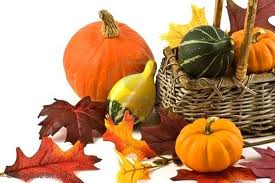 HAPPY THANKSGIVING TO YOU AND YOURS!
*This article, written by Maryann,  first appeared as an article in the  Sustainable Ventura newsletter.
Google+