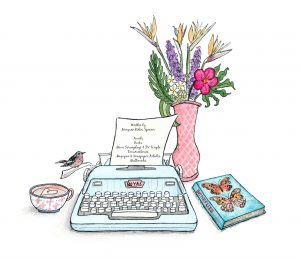 Lavender Hill Cove — in stores November 1, 2023

Lavender Hill Cove is the first book in the inspiring new Lavender Hill Cove series
When Ella Martin's long-awaited anniversary weekend takes a surprising detour, she turns to the comfort of family in her hometown of Lavender Hill Cove. Situated on Long Island's North Fork, home to many Victorian homes and estates, sprawling farms and vineyards, quaint towns, stunning coastal views, and majestic, colorful skies, the charming town and the support of loved ones renews Ella in body and spirit. However, when a handsome, mysterious stranger romances Ella's best friend, Sophia Abrams, owner and operator of Firefly Lane Farm, Ella and her sister Julie, a police detective, uncover a secret. The sisters take sleuthing into their own hands, resulting in a harrowing journey of twists and turns where faith, hope, and love are their only defenses.
In the face of despair and danger, having belief opens the door for miracles to happen!
Hardcover ISBN: 979-8-9889271-0-5
Paperback ISBN: 979-8-9889271-1-2
Ebook/EPUB ISBN: 979-8-9889271-2-9
Ebook/Mobipocket ISBN: 979-8-9889271-3-6
"Lady in the Window" a Novel by Maryann Ridini Spencer (SelectBooks, 2017, Santa Rosa Press, 2019) — Hardcover, Paperback & eBook

2017 — WINNER, Best Book Award (Fiction: Romance Category)

2018 — WINNER, American Fiction Award (Visionary Category)

2019 — Finalist, "Aloha From Across the Sea" Hawaii Book Publishers Association Ka Palapala Po'okela Awards

Thirty-year-old Kate Grace is a successful lifestyle writer for a popular magazine in New York City. She has everything she could ever want — a loving family, friends, and the man of her dreams. But when several unforeseen events threaten to upend her world, a friend comes to the rescue, offering Kate respite to mend her broken heart in the ancient, magical paradise that is Hanalei, Kauai.
On the beautiful beaches of Hawaii, she ends up finding more than she bargained for — new life, new love, and synchronicities sent from the beyond.
Hardcover ISBN: 978-0-9890405-4-9
Paperback ISBN: 978-0-9890405-3-2
eBook ISBN: 978-0-9890405-5-6




"The Paradise Table" a Novel by Maryann Ridini Spencer (Santa Rosa Press, 2019) — Hardcover, Paperback & eBook

2019 — An Amazon Best Seller
2020 — Finalist, International Book Awards, Fiction: "Multicultural" and "Visionary" Categories
2020 — Finalist, American Book Fest Best Book Awards, "Fiction: Multicultural" and "Fiction: Inspirational" Categories
In "The Paradise Table," A Kate Grace Mystery and Spencer's follow up novel to the award-winning "Lady in the Window," a year after the tragic loss of her beloved mother, freelance lifestyle writer Kate Grace's life seems to be turning around when she marries her soul mate, Dr. Kai Stevens, in paradise: Hanalei Bay, Kauai. But when a violent act shatters the quiet serenity of her new life, a shocking series of events are set in motion that lead to the confrontation of a devastating, decades-held secret. Still grieving and rocked by recent events, Kate must tap into her intuition to understand synchronicities sent from beyond to bring peace and healing to her family, friends, community… and to herself.
Hardcover ISBN: 978-0-9890405-1-8
Paperback ISBN: 978-0-9890405-6-3
eBook ISBN: 978-0-9890405-7-0




2021 — Finalist, Best Book Award, Fiction: Inspirational
"Secrets of Grace Manor" a Kate Grace Novel by Maryann Ridini Spencer (Santa Rosa Press) — Hardcover, Paperback & eBook
From the magical shores of present-day Kauai to the stately manors of 19th century Europe the gift of a family heirloom exposes a centuries-old mystery. In Secrets of Grace Manor, when Kate Grace receives the gift of a unique family heirloom, a gateway opens to solving a centuries-old mystery exposing a shocking web of intolerance and betrayal, ultimately forging the pathway to understanding and inspiring a new, authentic way to live. In stores soon!
Hardcover ISBN: 978-1-7362111-0-6
Paperback ISBN: 978-1-7362111-1-3
eBook ISBN: 978-1-7362111-2-0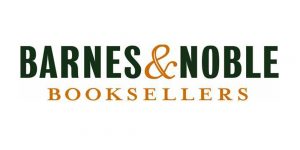 2022 — #1 in Women's Christian Fiction, Amazon Kindle (December 2022)
2023 — Finalist, International Book Excellence Awards, Christian Fiction
UNDER THE TROPICAL SKIES —Hardcover, Paperback and ePub

a Kate Grace novel
By Maryann Ridini Spencer
From the idyllic shores of present-day Kauai to the inspiring slopes of 19th-century Taormina, a picturesque town perched high above the crystal waters of the Ionian Sea off the coast of Sicily, the bonds of love and family reach beyond the generations.
On a quest to learn more about her maternal ancestral line, the discovery of her fourth-great-grandmother's diary reveals family secrets that put Kate Grace, grieving the loss of her unborn child, on a healing journey providing insight, understanding, and emphasizing the power of love, family, and forgiveness.
Hardcover ISBN: 978-1-7362111-4-4
Paperback ISBN: 978-1-7362111-5-1
Ebook/EPUB ISBN: 978-1-7362111-6-8
Ebook/Mobipocket ISBN: 978-1-7362111-7-5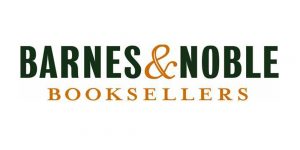 Simply Delicious Living with Maryann® TV Series
2016 — WINNER, W3 Silver Award for Website Excellence
2017 — WINNER, Wave Award, Best TV Series and Best Instructional/DIY Series
2018 — WINNER, Telly Award, Best "How-to""/DIY Series
Simply Delicious Living with Maryann® – Entrées, a Cookbook by Maryann Ridini Spencer (Santa Rosa Press, 2019) — Hardcover and eBook

Are you a busy working professional, student, and/or an active Mom or Dad? Would you like to enjoy scrumptious meals that taste gourmet, but are oh so easy to make? The "Simply Delicious Living with Maryann® – Entrées" cookbook by Award-winning Screenwriter/Producer, Novelist, Food & Lifestyle Journalist and TV Host, Maryann Ridini Spencer, features over 40 easy-to-make, delicious recipes made with fresh and natural ingredients that will make your taste buds jump for joy! Visit Maryann's Award-Winning Blog!
Hardcover: 978-0-9890405-0-1
eBook: 978-0-9890405-2-5




COUNTRY SKIES: Prayerful Bible Meditations for Morning & Evening – K.G. Stevens Photography (Santa Rosa Press) — Hardcover and Paperback

Features Bible quotes, inspiring verses, and stunning photography of exquisite country skies and rural landscapes — a perfect way to start and end your day!
Photography by Kate Grace Stevens (aka author Maryann Ridini Spencer serving as K.G. Stevens), the protagonist in the Kate Grace Novels.
Contemplative Bible verses and quotes accompanied by color photos of stunning country landscapes. K.G. Stevens Photography. Perfect tabletop book for personal use or a thoughtful gift. Start your morning and end your day reading and reflecting on famous Bible quotes and verses from the Old and New Testament that inspire and uplift set alongside exquisite photography of country landscapes — oceans, mountains, gardens, and inspiring vistas.
A percentage of profits from the sale of this book will be donated to charity to feed and shelter those in need and to special needs children and adults.
Hardcover ISBN: 97809890405-8-7
Paperback ISBN: 97809890405-9-4




Contributor to the Following Publications
I'm very proud to have my story be included in this book,"It's All About Showing Up: The Power is in the Asking," by Robbie Motter. The book features some amazing women in business! A purchase of this book helps The Global Society of Female Entrepreneurs which is a non-profit that helps women in business, and so much more.
**
It's All About Showing Up: The Power is in the Asking is an anthology of 45 Individual heartfelt stories written by 46 authors. The Purpose of this book is to provide examples of how implementing these important mantras can be life changing. Each story is completely different with the emphasis of how Showing Up changed the trajectory of the path in life they were on or how having the courage to Ask lead them to where they are. These two mantras are very powerful pivotal mantras to incorporate into one's life. The opportunities that will arrive can be so unexpected and lead to beautiful destinations. These destinations may be personal or professional. The book is compiled of such stories. Some authors experienced meeting their life partners while others landed the job of their dreams. This is a truly unique book, as each story is relatable and insightful. The idea of this book was created by Author Robbie Motter. She has dedicated her life to empowering woman to reach their potential both personally and professional. She is a true living legend and a catalyst for change. She has helped thousands of individuals both men and woman as a master connector, This book attributes just a few ways, what she has taught has made a big difference in the lives that she has touched. Every reader from any walk of life will be happy they have stumbled upon this book as there is so much knowledge and value within the pages that will enhance the readers personal development and perspective. This book will motivate, captivate and deliver a great read. The contributing authors are all dynamic woman on the same path of helping others by sharing their personal stories and words of encouragement.
The Contributing Authors are listed here in alphabetical order.
Mirjana Anastasijevic; Kimberly Anderson; Angeline Benjamin; Barbara Berg; Kelly Breaux; Angela Covany; Caprice Crebar; Marcy Decato; Darla Delayne; Virginia Earl; Sandie Fuenty; Raven Hilden; Nanciann Horvath; Lauryn Hunter; Deborah Irish; Rosalyn Kahn; Aggie Kobrin; Wendy Laduke; Gillian Larson; Florence LaRue; Dr. Cherilyn Lee; Jeannette Lehoullier; Diana Londyn; Sue Lopez; Debbie Love; Marlena Martin; Luan Mitchell; Pamela Moffat; Mercedita Noland; Katherine Orho; Kisa Puckett; Lori Raupe; Reanna Ritter; Dr. Iris. Rosenfeld; Shelly Rufin; Dawn Schultz; Rhonda Sher; Kelly Smith; Maryann Ridini Spencer; Dr. Sharron Stroud; Deborah Thorne; Angel Toussaint; Joan Wakeland; Violet Williams; Dorothy Wolons.
Paperback ISBN: 978-1735311708
eBook ASIN : B08TC1GMZ6


I'm delighted to "share" one of my fave Socal spots in Secret Southern California: A Guide to Unique Places by Kathy Strong (pswishyouwereheretravel.com)

**
Secret Southern California was written for all of these adventurers, those coming from both far and near who seek truly unusual getaways. Secret Southern California is a totally updated guide that is a spin-off from the popular Off the Beaten Path Southern California, editions 1-8, by Kathy Strong. Still a guide to those hard-to-find spots, even in the most obvious destinations, this book is for the traveler who seeks something more than the usual: side-road explorations, "living" history lessons, new adventures, cutting-edge experiences and even secrets shared by locals and travel experts who know their destination best. No matter what your interests are, from Hollywood-movie-great haunts to lush, palm-lined Indian canyons or speakeasy bars, Secret Southern California will grant you some new ideas for your next vacation or weekend escape. Come along and discover those secrets that just have to be shared—especially when they are tied up in adventure, fun and anything but the expected. If you think you know everything about your favorite destinations in Southern California, consider this an opportunity to add a few more favorites to your list. For those who seek intrigue, pleasant surprises, let's-not-tell finds and off-the-beaten-path treasures, this is just for you!
Paperback: ISBN-13 : 978-1543966299
eBook ASIN : B07RYY7VHN


Google+