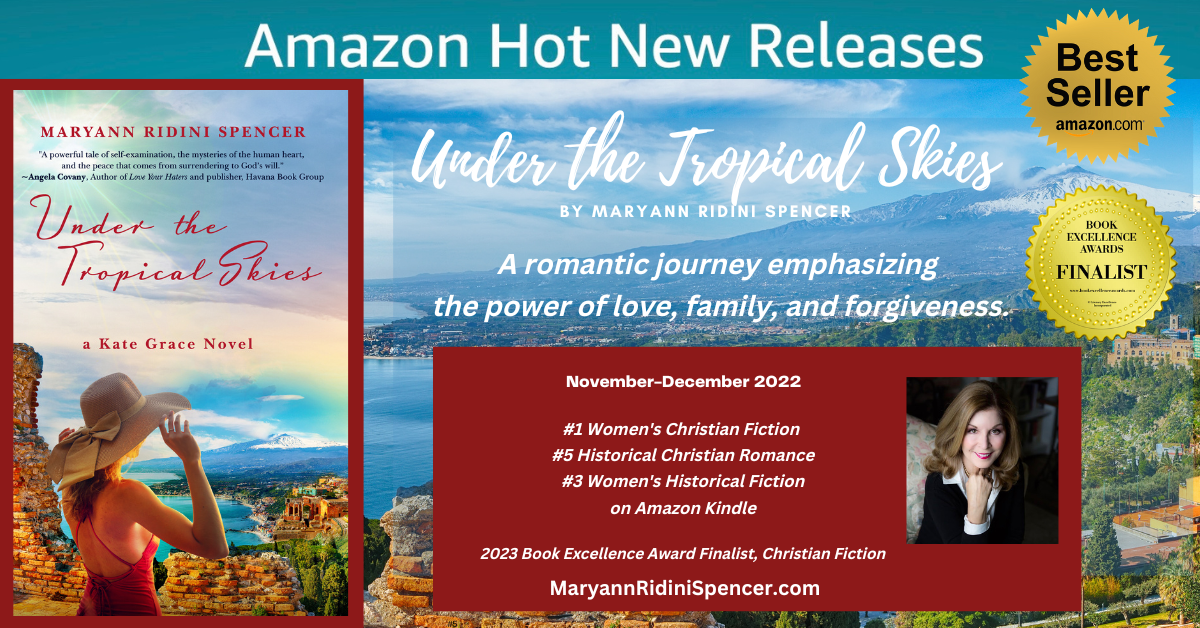 UNDER THE TROPICAL SKIES —AMAZON, BARNES & NOBLE, and Other Stores!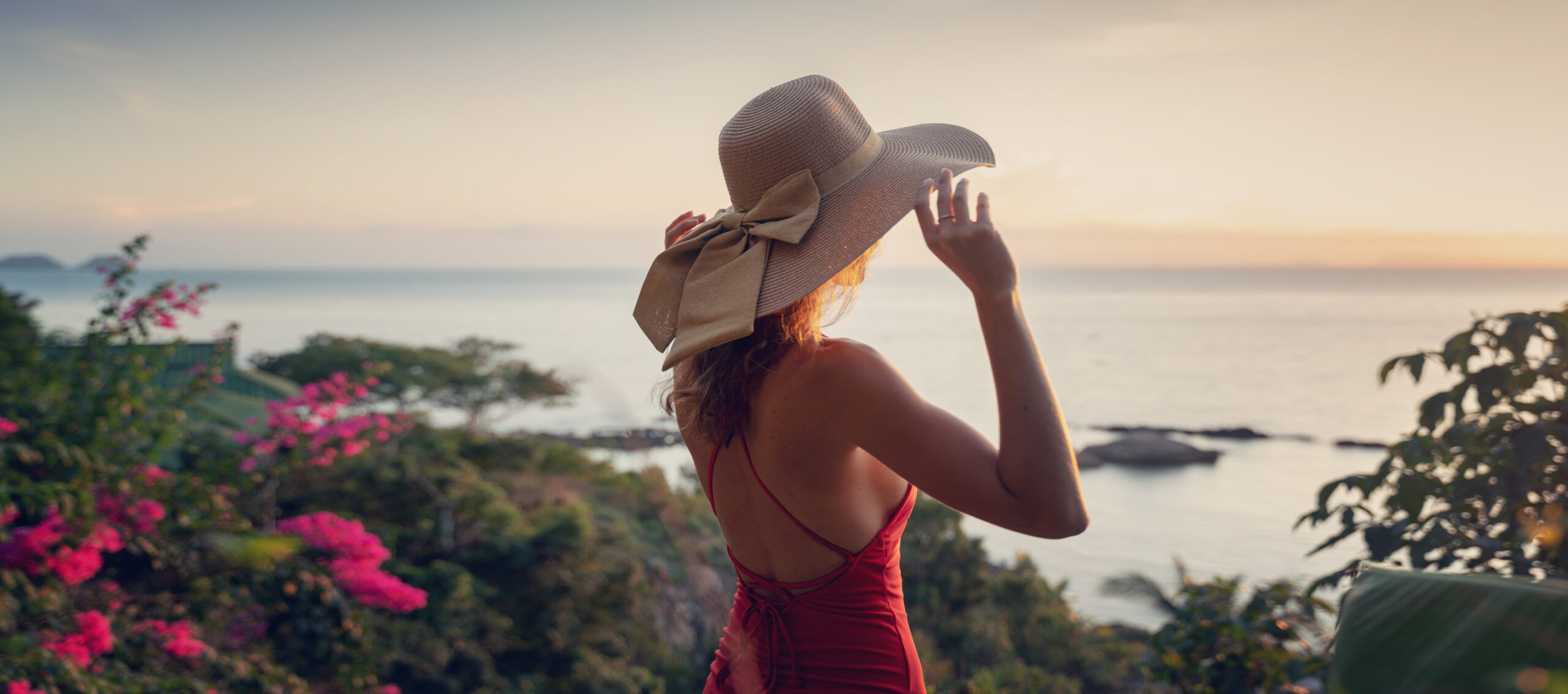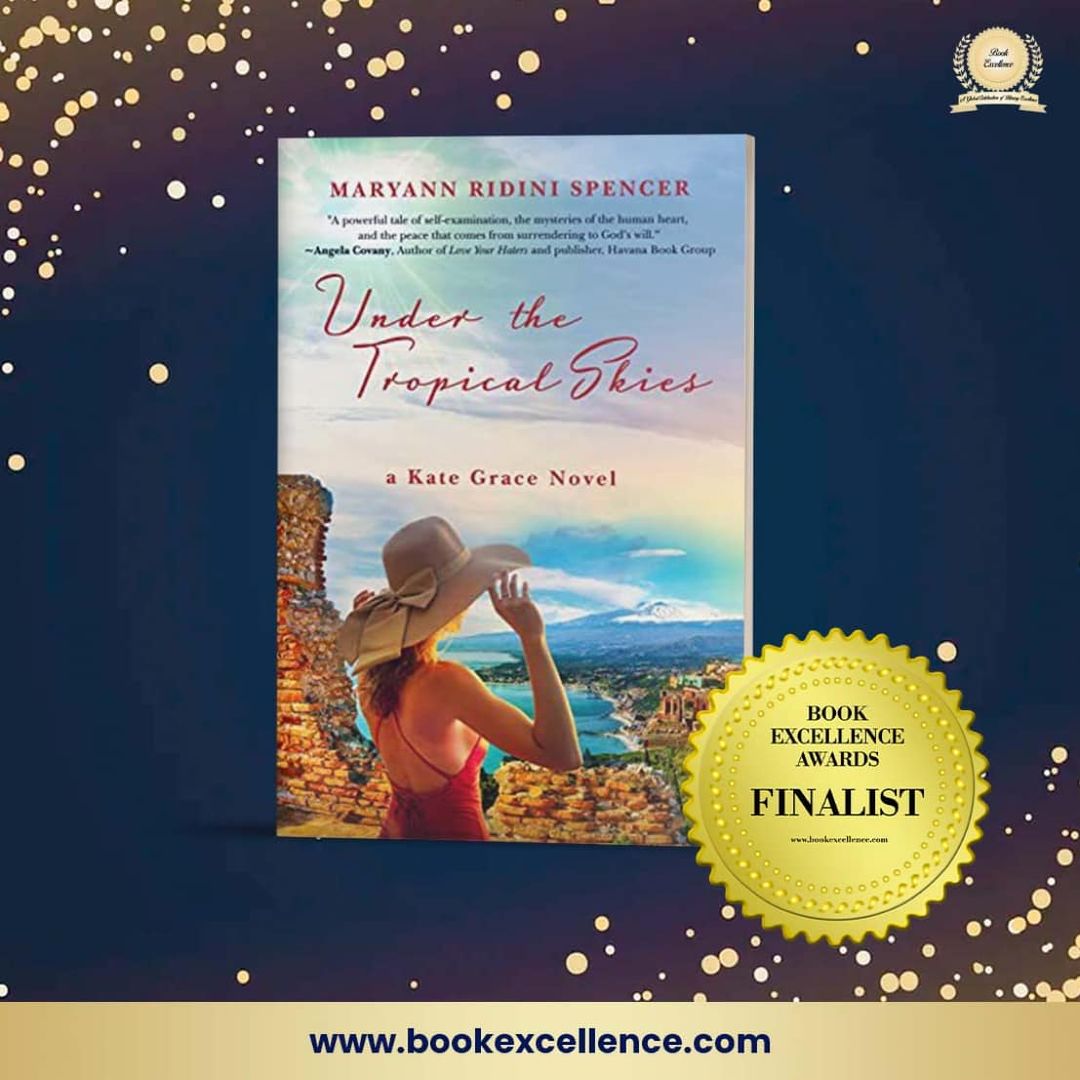 UNDER THE TROPICAL SKIES —2023 Best Book Award Finalist, #1 Women's Christian Fiction, #3 Women's Historical Fiction, #5 Historical Christian Romance (November 2022 Amazon Kindle)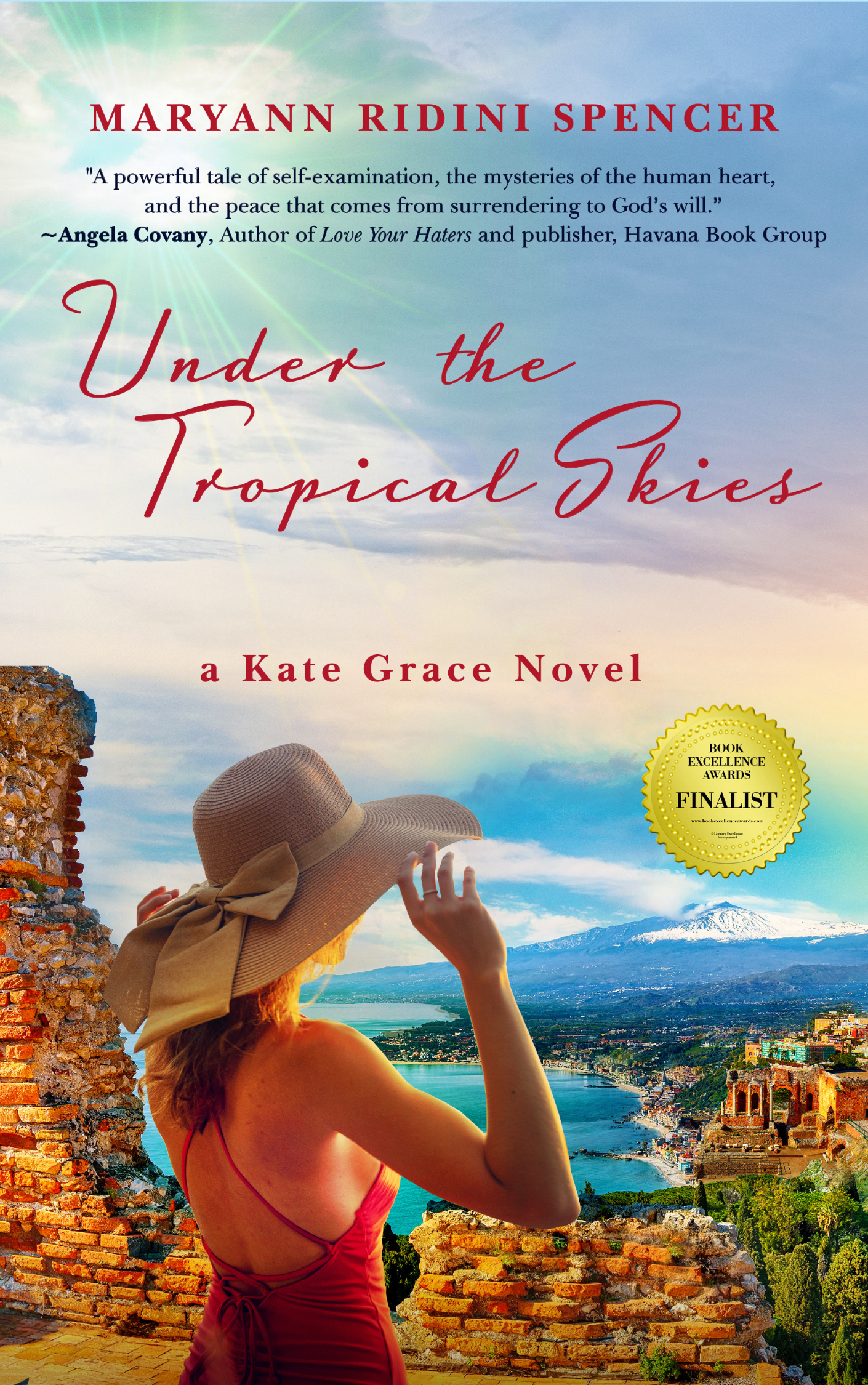 UNDER THE TROPICAL SKIES — Hardcover, Paperback, and eBook November 15, 2022!
a Kate Grace novel
By Maryann Ridini Spencer
From the idyllic shores of present-day Kauai to the inspiring slopes of 19th-century Taormina, a picturesque town perched high above the crystal waters of the Ionian Sea off the coast of Sicily, the bonds of love and family reach beyond the generations.
On a quest to learn more about her maternal ancestral line, the discovery of her fourth-great-grandmother's diary reveals family secrets that put Kate Grace, grieving the loss of her unborn child, on a healing journey providing insight, understanding, and emphasizing the power of love, family, and forgiveness.
Hardcover ISBN: 978-1-7362111-4-4
Paperback ISBN: 978-1-7362111-5-1
Ebook/EPUB ISBN: 978-1-7362111-6-8
Ebook/Mobipocket ISBN: 978-1-7362111-7-5
Book Cover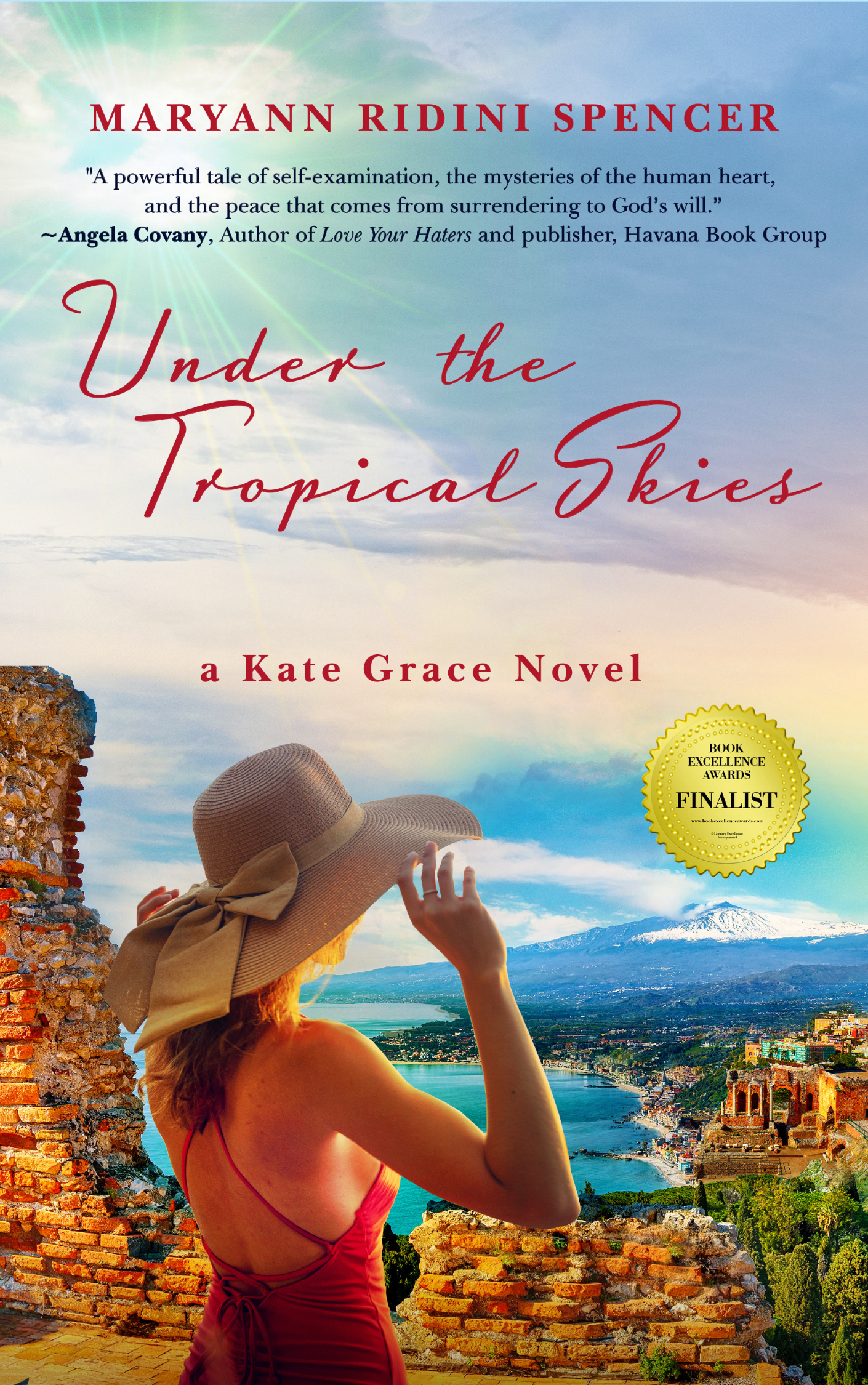 Advance Praise for UNDER THE TROPICAL SKIES
"Maryann Ridini Spencer's Under the Tropical Skies follow's Kate Graces' heart-felt, poignant, ancestral journey, delving deep into the stories of family and friends to find her own space for awareness, self-love, and healing. It's a powerful tale of self-examination, the mysteries of the human heart, and the peace that comes from surrendering to God's will."
~~Angela Covany , Author of Love Your Haters: How to harness the power of self-love and embrace the peace found in forgiveness and publisher, Havana Book Group
"After Kate suffers a profound loss, she travels to the beautiful coastal town of Taormina, Italy, to meet her cousin Rosa for the first time. Together, they uncover family secrets, and through a series of 'coincidental' events, Kate finds compassion and forgiveness. Under the Tropical Skies is a powerful page-turner that will keep you up all night. Once again, award-winning novelist Maryann Ridini Spencer has a winner."
~~Catherine Makino, Award-Winning multimedia journalist, Thomson Reuters, the San Francisco Chronicle, the Los Angeles Times, Voice of America Radio
"Sometimes it takes insights from past generations and elders to find answers to the issues for our souls today. Under the Tropical Skies beautifully weaves the past and the present upon Kate Grace's discovery of her 4th great-grandmother's diary. It's a sage tale of how the thoughtful exploration of the bonds of love and family can offer new understanding in the present."
~~Barbara A. Berg, L.C.S.W. , Grief Counselor and Psychotherapist, author of How to Escape the No-Win Trap and More about Ring Shui-Move Your Rings, Change Your Life TM
"Maryann Ridini Spencer has done it again with this beautifully executed page-turner that takes the reader on a captivating journey delving into the mysteries of the human heart and the unbreakable bonds of love and family through the ages."
~~Mike Kennedy, Best-selling Author of the Mark Springfield Trilogy (Espionage/Thriller) and Body in the Canal (Crime Drama)
"Maryann Ridini Spencer's Under the Tropical Skies has done it again! Another compelling Kate Grace must-read demonstrating the power of acceptance and healing through understanding oneself and the stories of others."
~~Kimberly Anderson, International Bestselling Author of The Goddesses Among Us anthology books and workshops
***
Page Photo Credits:
Author Maryann Ridini Spencer – By Marie Gregorio Oviedo
Lady Image – ©Adobe Stock /Olezzo
Taormina Image – ©Can Stock Photo/Pilat666
Lily Image – ©Can Stock Photo/DavidCarillet
Google+