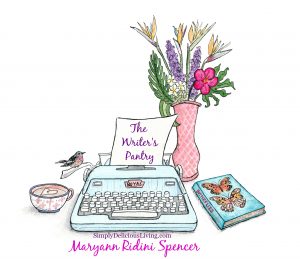 From The Writer's Pantry...
Simply Delicious Living with Maryann®
Recipes for Body, Mind & Spirit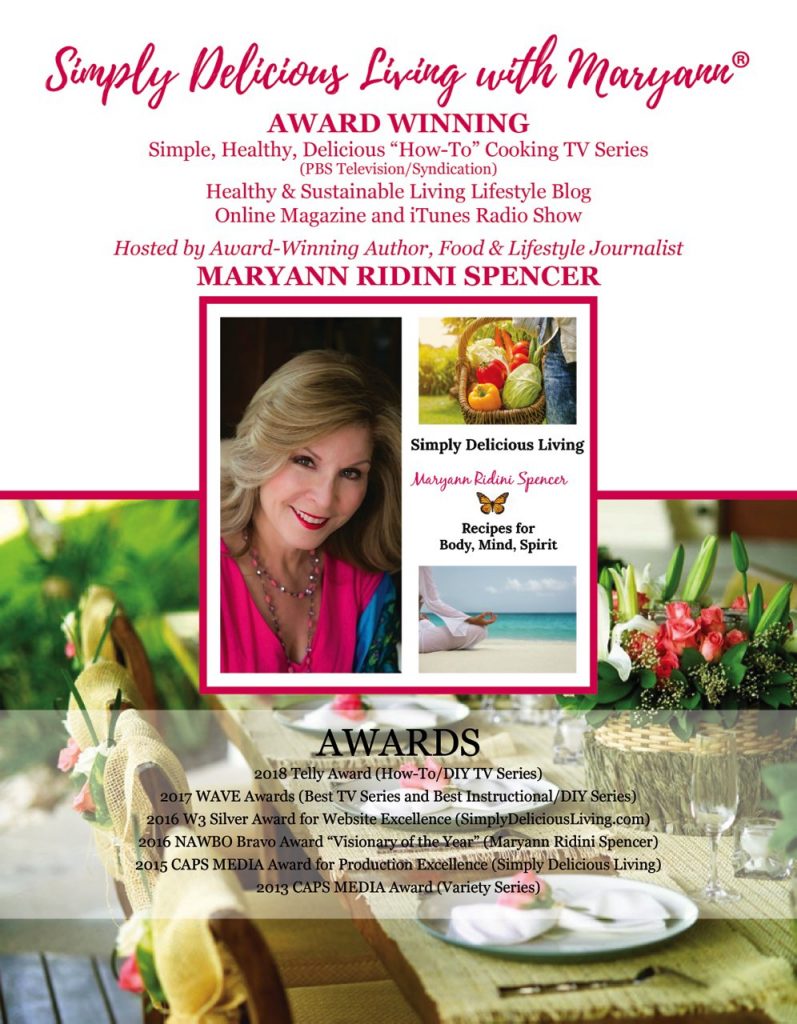 Simply Delicious Living: A Telly Award & W3 Award Winning TV Series & Blog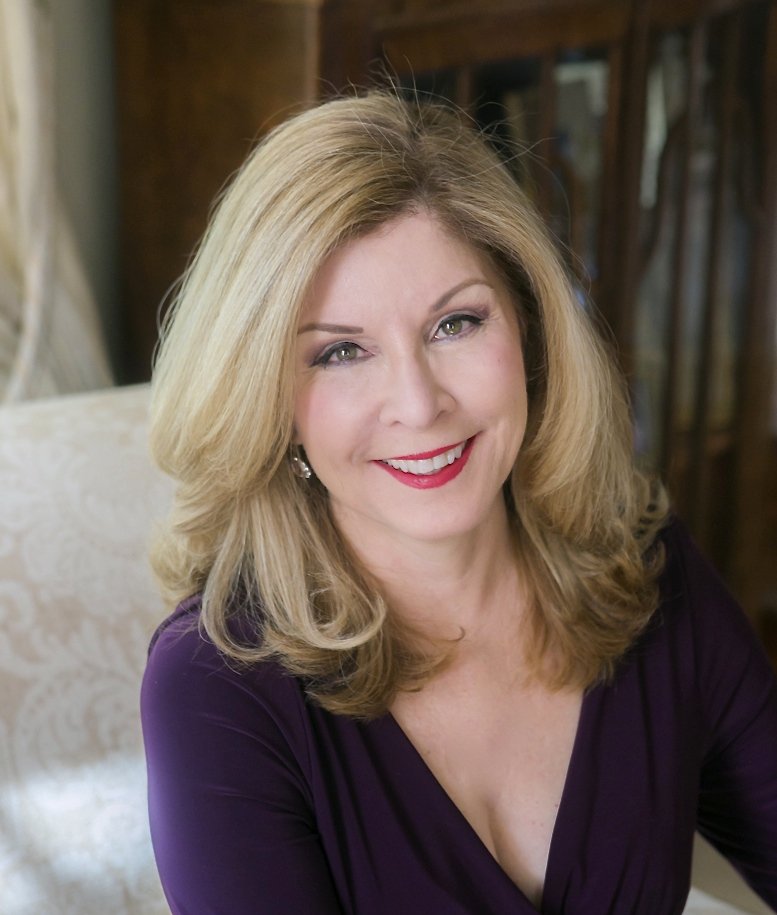 Maryann Ridini Spencer
Aloha, Friends! Welcome to my Simply Delicious Living Blog where I share my easy-to-make, healthy recipes made with real ingredients as well as my "How-To" cooking videos from "Simply Delicious Living with Maryann®," my award-winning TV series and blog. You'll also find ALOHA living stainable body, mind, spirit living articles and podcasts that serve to inspire you to create your unique recipe for the joy, harmony, and balance you deserve personally and professionally.
Growing up on the East Coast in a large, close-knit Italian-Irish family, I developed a love for cooking and entertaining at an early age. This passion preparing healthy dishes and memorable dining experiences for family and friends led me to start developing recipes. Eventually, I began to write and produce TV cooking segments for entertainment and lifestyle series on such broadcast outlets as Cable News Network, Lifetime, USA Network, and Time Warner Cable, as well as work as a food and lifestyle writer and editor and for a number of magazines and newspapers. I guess you can say that my lifelong passion for writing and cooking finally gave birth to "Simply Delicious Living."
I invite you to visit the eight portals on this page. The Plumeria Café® is where you'll find my recipes made with healthy ingredients (some of which are featured on the"Simply Delicious Living with Maryann®" TV series)…Sustainable Home & Office shares eco-friendly articles, crafts & entertaining ideas. Body, Mind, Spirit Joy delivers inspirations for a happy, balanced personal & professional life, and in The Writer's Pantry, you'll find some of my latest news and musings!  There are also portals to my podcasts, YouTube channel, the "Simply Delicious Living" quarterly magazine, and a pathway to my novels and cookbooks!
Click IMAGES to NAVIGATE to the EIGHT Blog Portals
Healthy Recipes Made with Real Ingredients from The Plumeria Café®
The Plumeria Café® is a charming eatery featured in "Lady in the Window," Maryann's new novel from SelectBooks, which captures the Aloha Spirit, hope, healing, karmic romance, and the infinite mother-daughter bond.  The novel inspires and empowers women looking to manifest a committed, loving relationship as well as create harmony and balance both personally and professionally. In "Lady in the Window," Kate Grace, the novel's main character, loves to frequent The Plumeria Café, which features a menu of eclectic dishes from blissful breakfasts to luscious lunches and delicious dinners to delectable baked goods all made with fresh, organic ingredients. Recipes from the novel's café are developed with Aloha by Maryann. Find out more about "Lady in the Window" (Hardcover & eBook @Barnes and Noble and Amazon).
Some of our recipe Favorites!
Fresh, Healthy & Simple!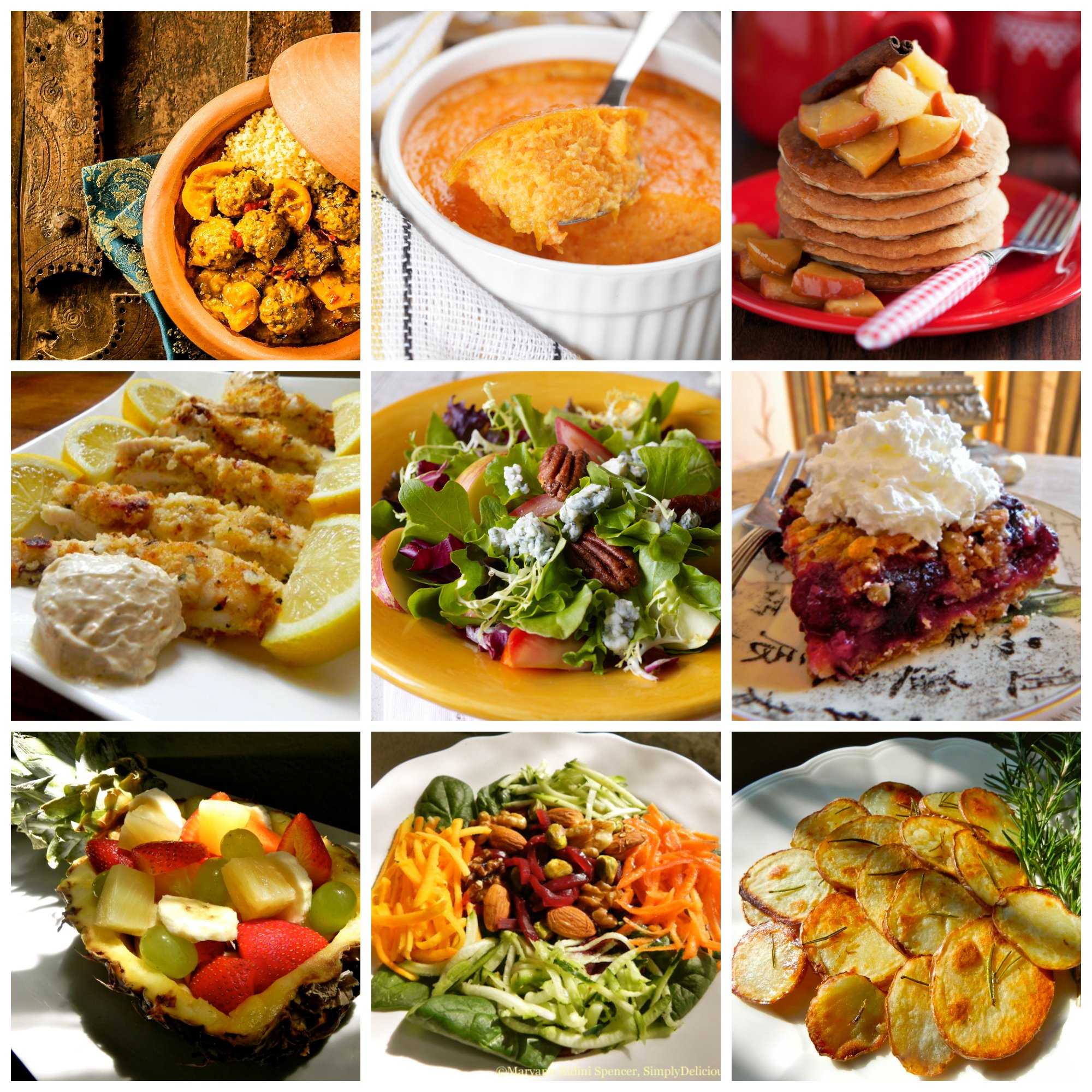 More from The Plumeria Café®
CLICK the Magazine BELOW in the CENTER to READ Full Screen. All magazines are available to READ, Click Here.
Some of our Sponsors
Google+