Recent Awards & Honors
2018 Telly Awards — Simply Delicious Living with Maryann® created, hosted and produced by Maryann Ridini Spencer, received this honor in the Television: How-To/DIY Category.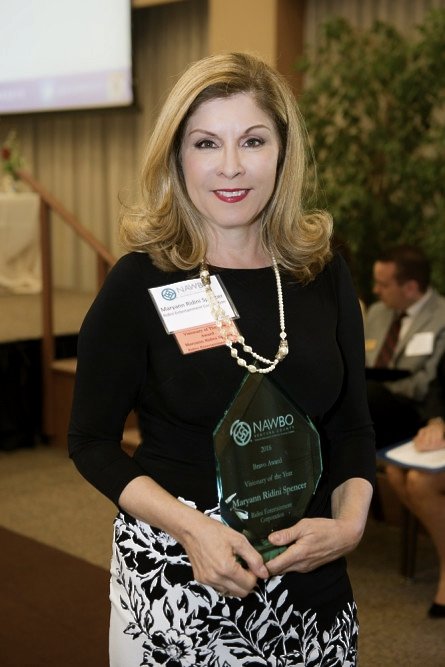 2017 Best Book Awards – "Lady in the Window," a novel by Maryann Ridini Spencer  (SelectBooks, 2017), is honored as the WINNER in the "Fiction: Romance" Category and a Finalist in the "Fiction: Chick Lit/Women's Literature" Category by the 2017 Best Book Awards sponsored by the American Book Fest.

2017 WAVE Awards –  "Simply Delicious Living with Maryann,®" a cooking series hosted by Maryann featuring healthy, easy-to-make recipes & joyous living inspirations, took home 2 awards (Best TV Series and Best Instructional/DIY Series) having been nominated for 3 awards at the 2017 WAVE Awards held by Alliance For Community Media (West Region), which recognizes the best TV and new media programming from thousands of entries covering a 6 state western region (Arizona, California, Colorado, Hawaii, Nevada and New Mexico). WAVE winners are recognized in Community Media, Commercial TV and Film for their excellent productions. "Sustainable Ventura News" (produced & reported by Maryann) was also nominated.
2016 W3 Silver Award for Website Excellence (SimplyDeliciousLiving.com) from The Academy of Interactive and Visual Arts (AIVA)
2016 "Official Selection" (Original Screenplay "To Jeffrey with Love" screenplay by Maryann Ridini Spencer), at the International Family Film Festival (IFFF.org)
2016  "Visionary of the Year" Award/Maryann Ridini Spencer, 17th Annual BRAVO AWARDS (National Association of Women Business Owners)
2015 CAPS Media Award for Production Excellence (Maryann Ridini Spencer/"Simply Delicious Living" and "Sustainable Ventura News")
2013 CAPPIE Award (CAPS Media) for "Variety" Series Production Excellence ("Simply Delicious Living" TV Series)
2012 Movieguide Award, Faith & Freedom Award "The Lost Valentine" (starring Betty White and Jennifer Love Hewitt, co-produced/written by Maryann Ridini Spencer, CBS-TV/Hallmark Hall of Fame Productions in Association with Ridini Entertainment)
2013 Business in Excellence Award, Ridini Entertainment Corporation, Small Business Institute for Excellence in Commerce
For a complete list of awards, contact Ridini Entertainment at  (818) 884-0104
Google+