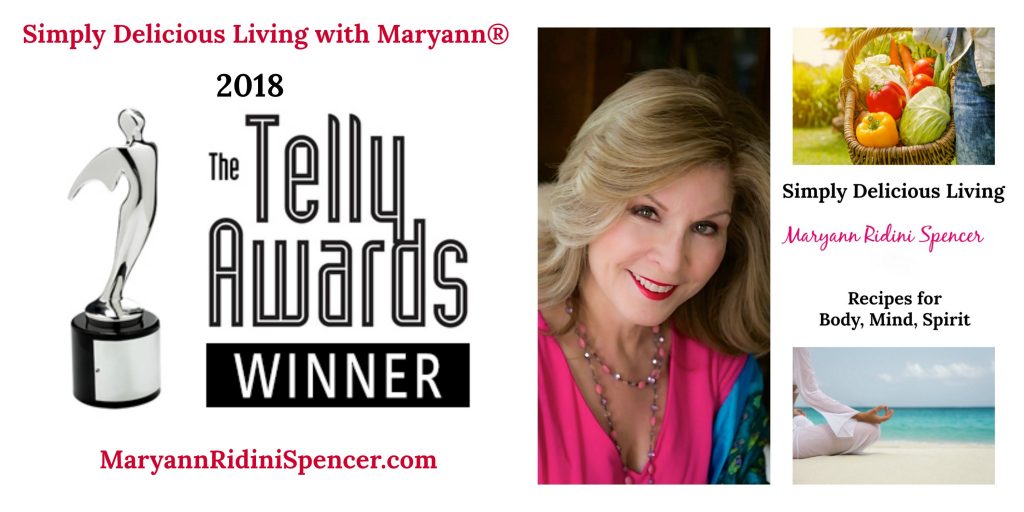 New York, May 22, 2018 —
Simply Delicious Living with Maryann
®, created, produced an hosted by Award-Winning Author, Screenwriter, Producer, Lifestyle Journalist, Recipe Developer and Chef Maryann Ridini Spencer,
was honored with a Silver Telly Award (Television: General-How-To/DIY Category) it was announced today by the 39th Annual Telly Awards.
According to The Telly Awards:
"Today's winner's announcement caps a year-long initiative by the Telly Awards to rebuild the honors for the multi-screen era. Throughout 2017-2018 the Tellys refashioned their categories to honor the type of work being made by leading producers, including branded content, social video and animation, as well as working with industry experts to identify important industry categories where technology was playing an impactful role in the ways stories are now being told: Virtual Reality, Interactive and 360 Video.
To judge all this new and innovative work, the Tellys recruited over 200 new judges, from companies such as Vimeo, Duplass Productions' Donut, ustwo, Discovery Networks, VaynerMedia and Framestore to join the Telly Award Judging Council."
This year there were over 12,000+ entries from all 50 states and 5 continents.
View all of winners  of the 39th Annual Telly Awards winners at www.tellyawards.com/winners.
Visit: TellyAwards.com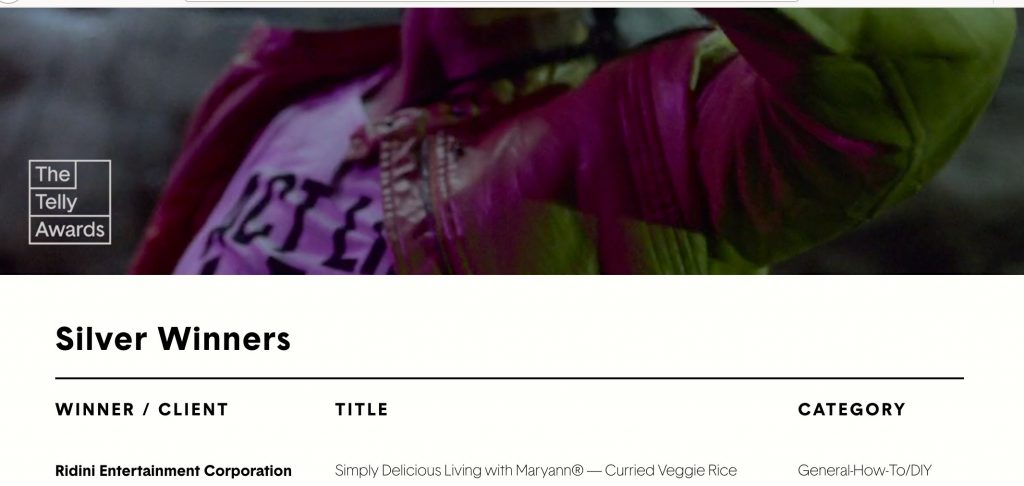 Google+