"The Paradise Table is another plumeria-laced 'Kate Grace' mystery from talented writer Maryann Ridini Spencer. In this book that follows best-selling Lady in the Window, Spencer again magically weaves together the breathtaking beauty and spirituality of Kauai, miracles, and the power of faith and love into an intriguing quest for the truth. When violent dreams become reality in this peaceful island paradise, newlywed Kate unearths disturbing secrets that will change everyone's lives, causing her to embark on a sometimes heartbreaking and shocking path. The Paradise Table is not just another mystery—it is a heartwarming validation of self-trust, friendship, love, and healing."
– Kathy Strong, award-winning travel author of recently released Secret Southern California, columnist for USA Today/Gannett Newspapers, and founder of PSWishYouWereHereTravel.com
An AMAZON Best Seller
2020 – International Book Awards –The Paradise Table, a Kate Grace Mystery
(Finalist in the Fiction: "Multicultural" and "Visionary" Categories)
When a violent crime rocks the quiet serenity of Hanalei Bay, Kauai, Kate taps into her intuition, dreams, and prayers to solve a decades-held mystery.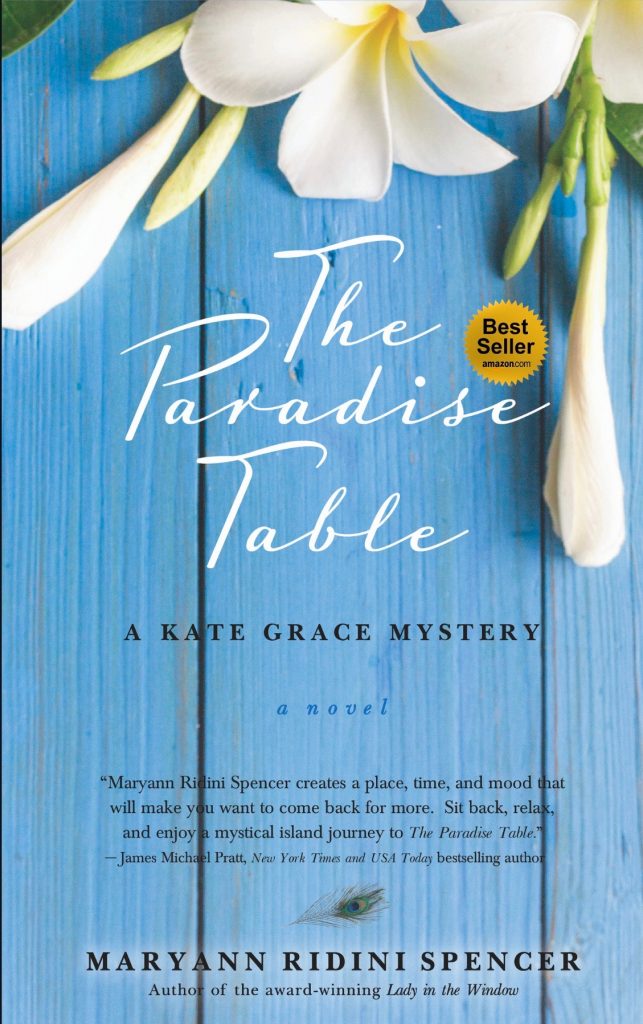 A decades-held secret revealed leads to hope, healing, and transformed lives.
The Paradise Table, An AMAZON Best Seller by Maryann Ridini Spencer (Santa Rosa Press, October 22, 2019)
In "The Paradise Table," A Kate Grace Mystery and Spencer's follow-up novel to her award-winning "Lady in the Window," a year after the tragic loss of her beloved mother, freelance lifestyle writer Kate Grace's life seems to be turning around when she marries her soul mate, Dr. Kai Stevens, in paradise: Hanalei Bay, Kauai. But when a violent act shatters the quiet serenity of her new life, a shocking series of events are set in motion that lead to the confrontation of a devastating, decades-held secret. Still grieving and rocked by recent events, Kate must tap into her intuition, dreams, and prayer to understand synchronicities sent from the beyond in the hopes of bringing peace and healing to her family, friends, community… and to herself.
Hardcover ISBN: 978-0-9890405-1-8
Paperback ISBN: 978-0-9890405-6-3
eBook ISBN:  978-0-9890405-7-0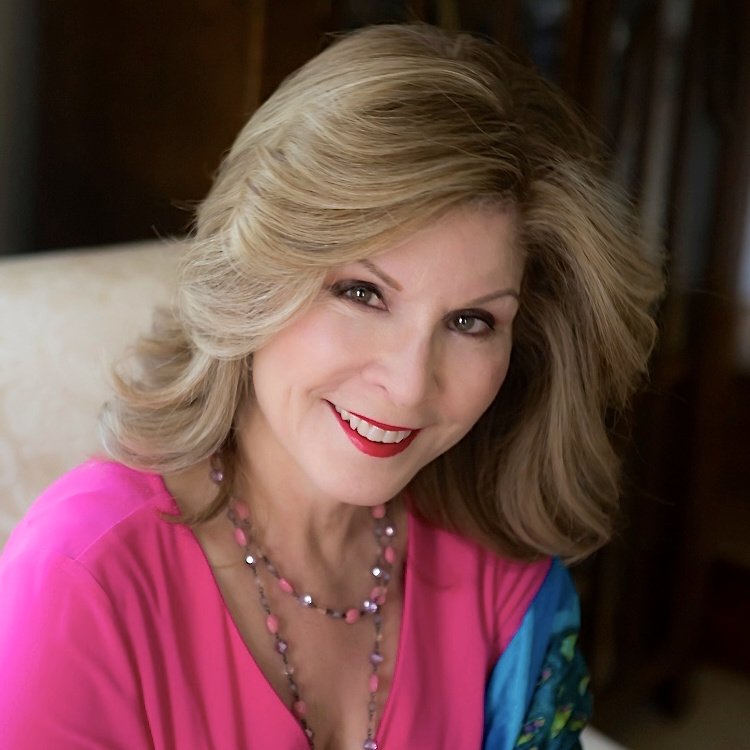 For Journalists:  Please email recprinfo@gmail.com or call (818) 884-0104 for access to "The Paradise Table" Press Materials and to coordinate Radio, TV & Print interviews with Maryann Ridini Spencer.
Google+