The Paradise Table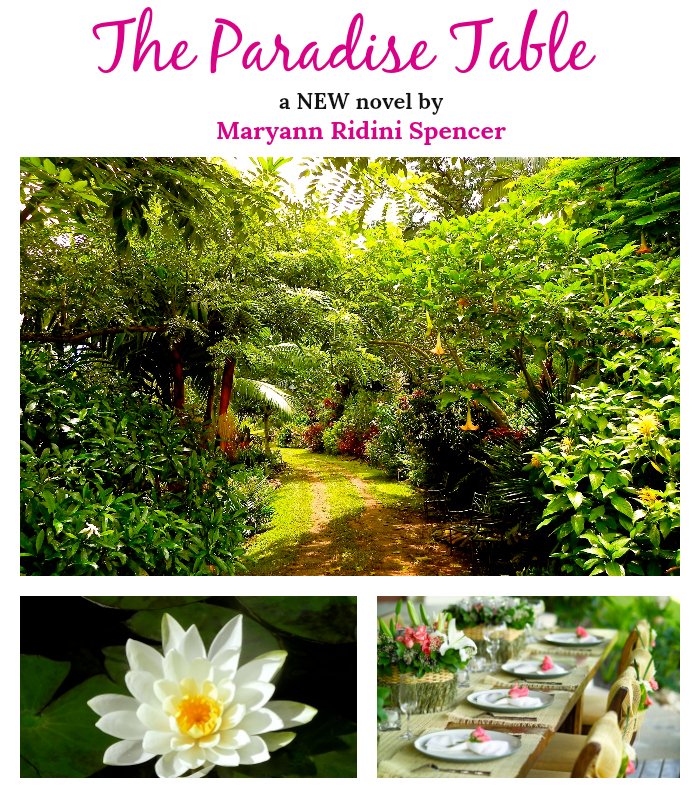 The Paradise Table, A Novel by Maryann Ridini Spencer (2019)
The second book in the Aloha Spirit Series
In "The Paradise Table," the sequel novel to the award-winning "Lady in the Window," a year after the tragic loss of her beloved mother, freelance lifestyle writer Kate Grace's life seems to be turning around when she marries her soul mate, Dr. Kai Stevens, in paradise: Hanalei Bay, Kauai. But when a violent act shatters the quiet serenity of her new life, a shocking series of events are set in motion that lead to the confrontation of a devastating, decades-held secret. Still grieving and rocked by recent events, Kate must tap into her intuition and prayer to understand synchronicities sent from heaven to bring peace and healing to her family, friends, community… and to herself.
The Paradise Table — Stay Tuned, in stores soon!
Maryann Ridini Spencer BIO & JPEG
More Information Coming Soon!
For Journalists:  Please email recprinfo@gmail.com or call (818) 884-0104 for access to "The Paradise Table" Press Materials and to coordinate Radio, TV & Print interviews with Maryann Ridini Spencer.
Lady in the Window, A Novel
Google+