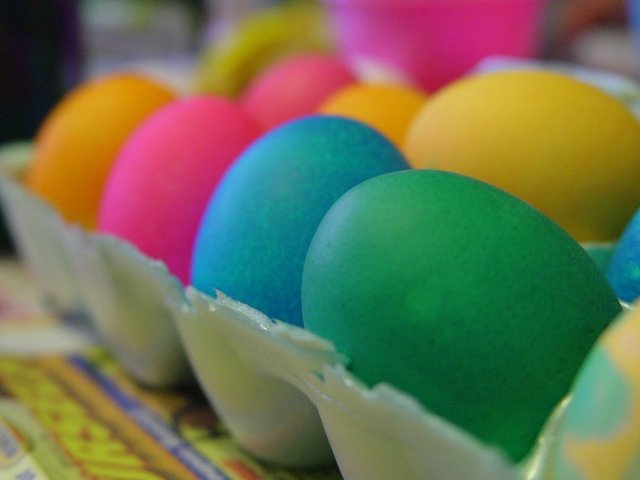 How to Dye Easter Eggs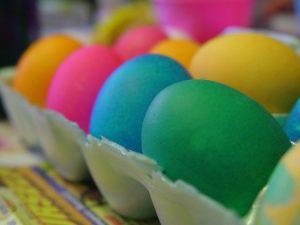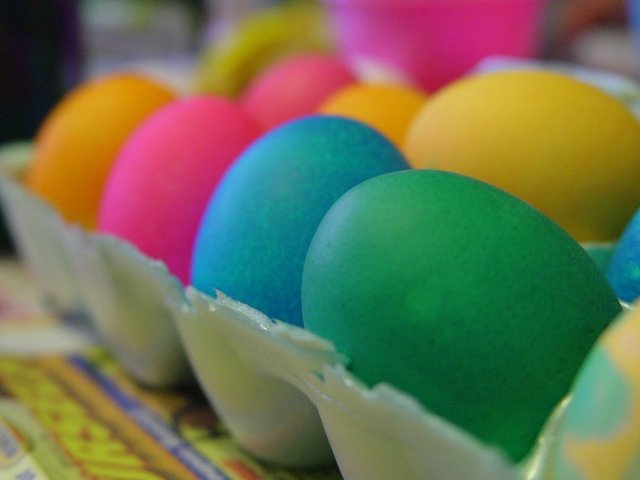 Dyed, hard-boiled eggs make gorgeous Easter table centerpieces when placed in clear glass vases, wicker baskets or other pretty containers by themselves or with a grouping of pretty flowers. To take the mystery out of egg-dyeing, follow these simple instructions:

Start with some hard-boil eggs. Place a few more eggs than you may need for decorating purposes in a large pot of cold water on the stovetop. Boil for 8-10 minutes. Remove from heat and let the eggs cool completely.
Cover a large area of countertop with wax paper or paper towels.
Fill a large mixing bowl with about a cup of boiling water, 1 tsp. white vinegar and the food color you desire (about 15-20 drops of the color you prefer). If you'd like to use many different colors, you'll need the corresponding number of bowls to mix your colors.
Place the cooled egg on a spoon and submerge into the color. Turn the egg gently so all sides get color. Keep the egg in the colored liquid for approximately 4-5 minutes and/or until it turns the hue you desire.
Remove the colored egg and set aside on a plate to dry.
Have fun!
Google+