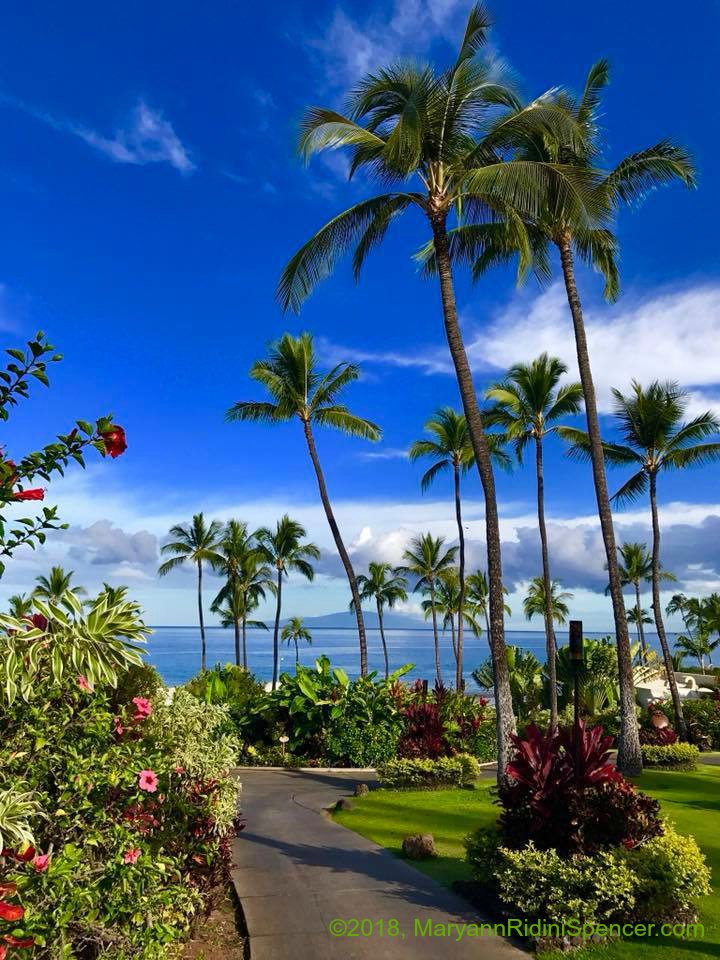 Maryann talks about the meaning of ALOHA & Incorporating ALOHA into her Writing-from the EP Foster Library

"Lady in the Window" Author Q&A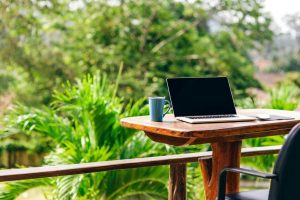 I first developed a love of storytelling when I was a child, thanks to my English teachers in middle school. I wrote stories from historical fiction to modern-day romances, mysteries, even futuristic tales.
And then I forgot about my writings…until much later.
In high school and college, my love of theatre led me to work in equity and non-equity productions as an acting apprentice and seamstress in the costume department. Soon afterward, I became enthralled with behind-the-scenes – coordinating props, directing, and producing. With my father's guidance, I eventually made an application for a teaching scholarship within Hofstra University's television department. Happily, I was one of several students bestowed with this honor and was appointed co-programming director of the school's television station. During my time at Hofstra, we staged many taped-as-live productions of famous plays as Antigone, The Rainmaker, The Miracle Worker, and many others. I also got a chance to act as well as produce and direct. It was such a creative, fun time.
Post-college graduation, I landed a job as an assistant casting director and producer of television commercials for Manhattan-based advertising agencies. However, my real calling (as I shared with my friends since elementary school) was to move to Hollywood and make movies.
Thus, a year after I graduated Hofstra, I finally got up the gumption to move to Los Angeles, packed two suitcases, and with my family's blessings (sort of, they wanted me to stay in NY!) I was on my way.
After working at some temporary assignments in the entertainment industry, I was fortunate enough to land a producer/writer position for Cable News Network. At CNN, I worked with a team of other recent college graduates like myself. We produced entertainment news — filming on location at industry events and happenings during the day, and developing content for a live in-studio show that was broadcast every weekday evening. During that time, I started to write freelance articles for such publications as Los Angeles Magazine, Soap Opera Digest, and other media.
As fate would have it, my career took a turn when I was offered a job as a publicist for a well-known firm handling Bob Hope, Richard Simmons, Lainie Kazan, and Phyllis Diller, and other recognizable names. This job found me working both in public relations and production for several years. Eventually, I wound up as Senior Vice President of Stephen J. Cannell Studios, working with the legendary writer/producer of such television police series (Hunter, 21 Jump Street, Wiseguy, and many others). Later, I took another opportunity to branch out under my banner, Ridini Entertainment ("REC"). I signed several lucrative contracts, and that's where I've been ever since — creating, writing, and producing my passion projects and content for TV, Film, and Print as well as working in public relations and marketing.
When I first started producing under my banner, it was a tremendous experience. However, it was not as fulfilling as I had hoped. Producing other people's stories and projects to fit a network or studio agenda, I sometimes found I didn't always resonate with the subject matter. That's when I had an epiphany — why not put some of the dreams I've had about writing my screenplays (and novels!) into action?
I knew I wanted to write inspiring pieces, stories that delved into the human condition, and themes that would give people hope, faith, and a better understanding of our world and our relationship to others in our human family. I asked and prayed that God show me the way, and he has.
My first project was adapting the best-selling novel by James Michael Pratt entitled The Last Valentine (now The Lost Valentine) to screen. I fell in love with the story, which deals with the themes of family, lasting love, and service to country, and wrote the screenplay on spec. A few years later, Hallmark Hall of Fame committed to the movie, and Betty White and Jennifer Love Hewitt were cast in the lead roles. I am proud to say the film went on to win critical acclaim and the night in ratings for CBS-TV with over 15 million people tuning in. It has since become part of Hallmark's Classic Collection and is available on DVD and streamed on Hallmark Movies. Betty White received a nomination from the Screen Actors Guild Awards for Outstanding Performance by a Female Actor in a Miniseries or Television Movie for her performance as "Caroline," and the film won Movieguide's prestigious "Faith and Freedom Award."
A few years and projects later, I returned to another idea I always expressed to my friends and family — that I would write novels one day.
Although I wasn't sure of my first novel's subject matter, a book title and an idea came to me in 2014. Soon after, I started to write, but the story wasn't calling to me just yet, so, I put my manuscript away. It wasn't until I visited the ancient Garden Isle of Kauai that the story of Lady in the Window (SelectBooks, 2017/Santa Rosa Press, 2019) unfolded.
Lady in the Window, tells the journey of Kate Grace, a successful journalist who seemingly has it all until she doesn't. Kate faces the trials and tribulations that we all face at one time or another in our lives — the death of a loved one, the breakup of a romantic relationship, and the desire to find one's authentic place in the world. It's a magical story about healing, finding one's path, and the infinite bond between mother and daughter.

Other books in the Kate Grace Mystery series, The Paradise Table, Secrets of Grace Manor, and other books that are yet to be written, encompass with love, healing, relationships, family, and the human condition. They also incorporate Aloha.
Aloha, the beautiful word that just rolls off the tongue, is the Hawaiian word used when you greet a person "hello," or bid a person farewell. Aloha also means with love and affection, and its meaning also extends to an attitude or way of living life.
You've probably heard the terms "The Spirit of Aloha" or "The Way of Aloha" — it means a way of interacting with the natural world and all those who live in that world. Living "in the spirit" or "the way" of Aloha is living by a specific code of ethics which includes, but is not limited to: love, kindness, tolerance, compassion, respect, and honor of all humanity and living things. Living "the way" also includes the thoughtful and deliberate preservation of the earth and its precious resources, the joyful sharing of oneself with others, the act of being committed to the caring and the sustainability of one's community and the planet, and "conscious manifestation" to live life joyfully in the present. The list of meanings goes on, but clearly, Aloha means so much more than "hello" or "goodbye."

The "Law of the Aloha Spirit" or "Aloha Spirit Law" (1986, Hawai'i Revised Statutes, 5.7-5)
The Aloha Spirit Law is an existing law "on the books" in Hawai`i. It acknowledges that The Aloha Spirit was the working philosophy of native Hawaiians and was presented as a gift to the people of Hawai`i."
All citizens and government officials of Hawai`i are obligated by law to conduct themselves in accordance with this law, while performing their duties and obligations, as well as in their day-to-day living. Likewise, those visiting our fair islands are expected to conduct themselves in accordance with this Hawaiian law.
Find out more about the law, here.
I interpret "Living Aloha" as living the way God wants us to live, and I feel it is my mission, my joy, and my privilege to be able to write these themes, whether the backdrop is modern-day Hawaii or another place and time in the world.
Since writing Lady in the Window, I've formally dedicated myself to writing themes of love, hope, gratitude, service, compassion, and other topics expressing God's calling to humanity. I invite you to read The Paradise Table, a Kate Grace Mystery and Amazon Best Seller. The third book in the Kate Grace Mystery series, Secrets of Grace Manor, will be in stores late 2020.

Blessings to you and thank you for taking an interest in my work. I appreciate you! Please feel free to contact and interact with me on Facebook.com/MaryannRidiniSpencer.
Maryann
Google+