Speaking in Lahaina, Maui & in the Lahaina News
I was given such a warm ALOHA at my "Lady in the Window" speaking engagement at the Barnes & Noble in Lahaina on Saturday, June 17, 2-4:00 p.m.! Once again the staff was amazing and all the attendees were so interesting, open, and enthusiastic.
It was so much fun passing out leis and greeting folks with Aloha, hearing their stories and answering their questions about the book.
I truly met some wonderful people that really touched my heart and I'm looking forward to more speaking opportunities in the area.
Mahalo!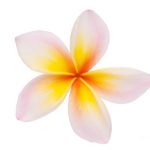 Under the photo below is an article that appeared in the Lahaina News paper (and online) on June 15. Also search artilces in Maui Now and Maui News in: "Lady in the Window Press"
Google+