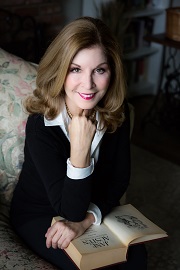 Maryann Ridini Spencer
Welcome to my author website and Simply Delicious Living Magazine. As a novelist, cookbook author, recipe developer, print lifestyle journalist, TV Host, and television and film writer/producer, I have a passion for writing and creating content for books, magazines, newspapers, television, film, video, and radio that inspires, uplifts, entertains and informs.

I first developed a love of storytelling when I was a child, thanks to my English teachers in middle school. I wrote stories from historical fiction to modern-day romances,  mysteries, even futuristic tales. And then I forgot about my writings…until much later. Read More.

Award-Winning Movies & TV Series
The Lost Valentine
"The Lost Valentine," an award-winning, critically acclaimed movie co-produced/written by Maryann Ridini Spencer, was based on the best-selling novel "The Last Valentine" by James Michael Pratt. When it premiered in 2011, "The Lost Valentine" became Hallmark Hall of Fame's most highly rated movie in four years and won CBS-TV the night with over 15 million viewers tuning in. Receiving critical acclaim, and nominated for many awards, in 2012, the film won a "Faith and Freedom" award for inspiring American values and ideals at the nationally televised, star-studded, 20th Annual Movieguide Awards (February 2012). Read More.
Watch the Show & LISTEN to the Podcasts
Google+