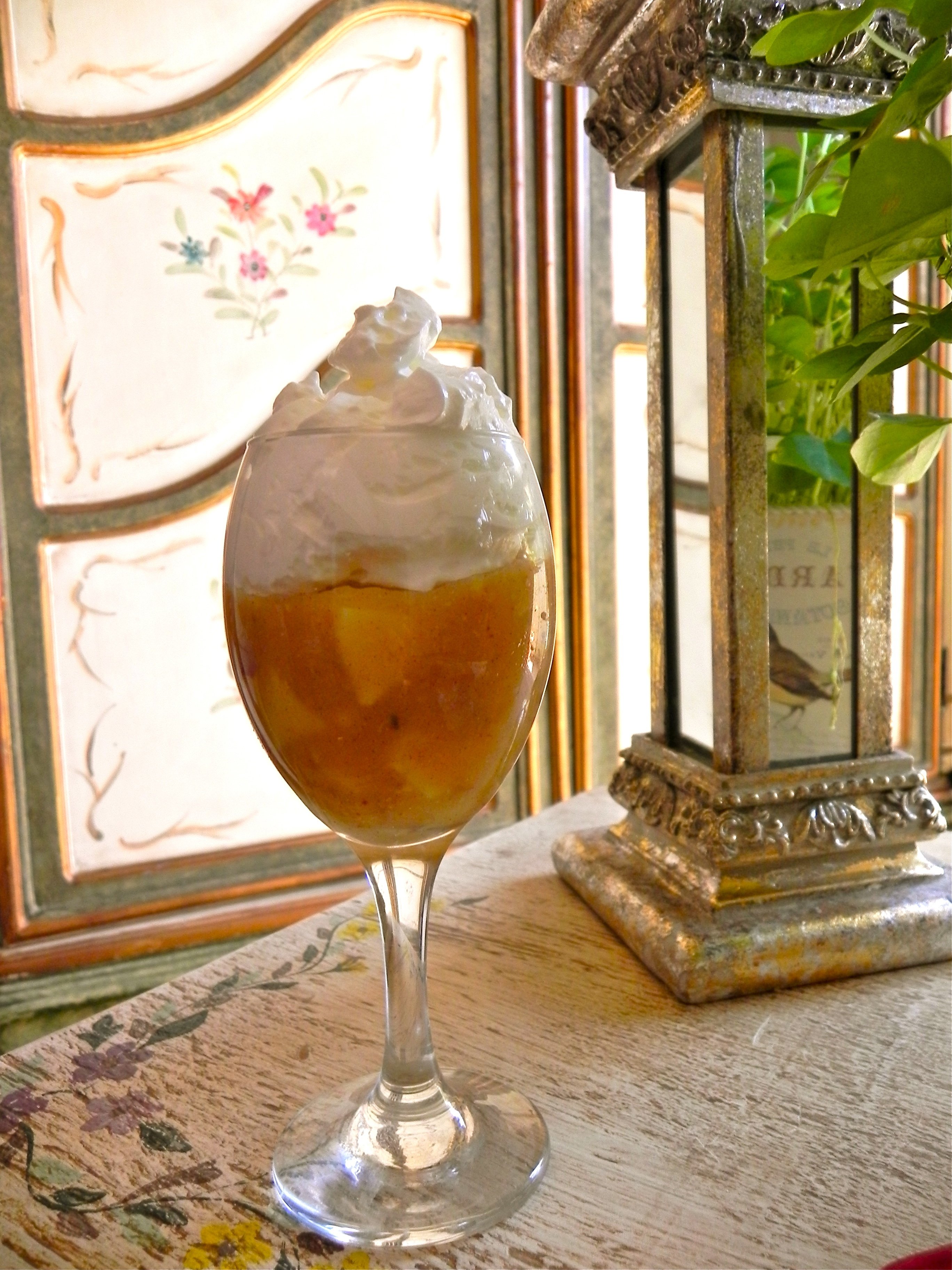 Chunky Apple Delight
https://www.youtube.com/watch?v=4pw7wxjGCLk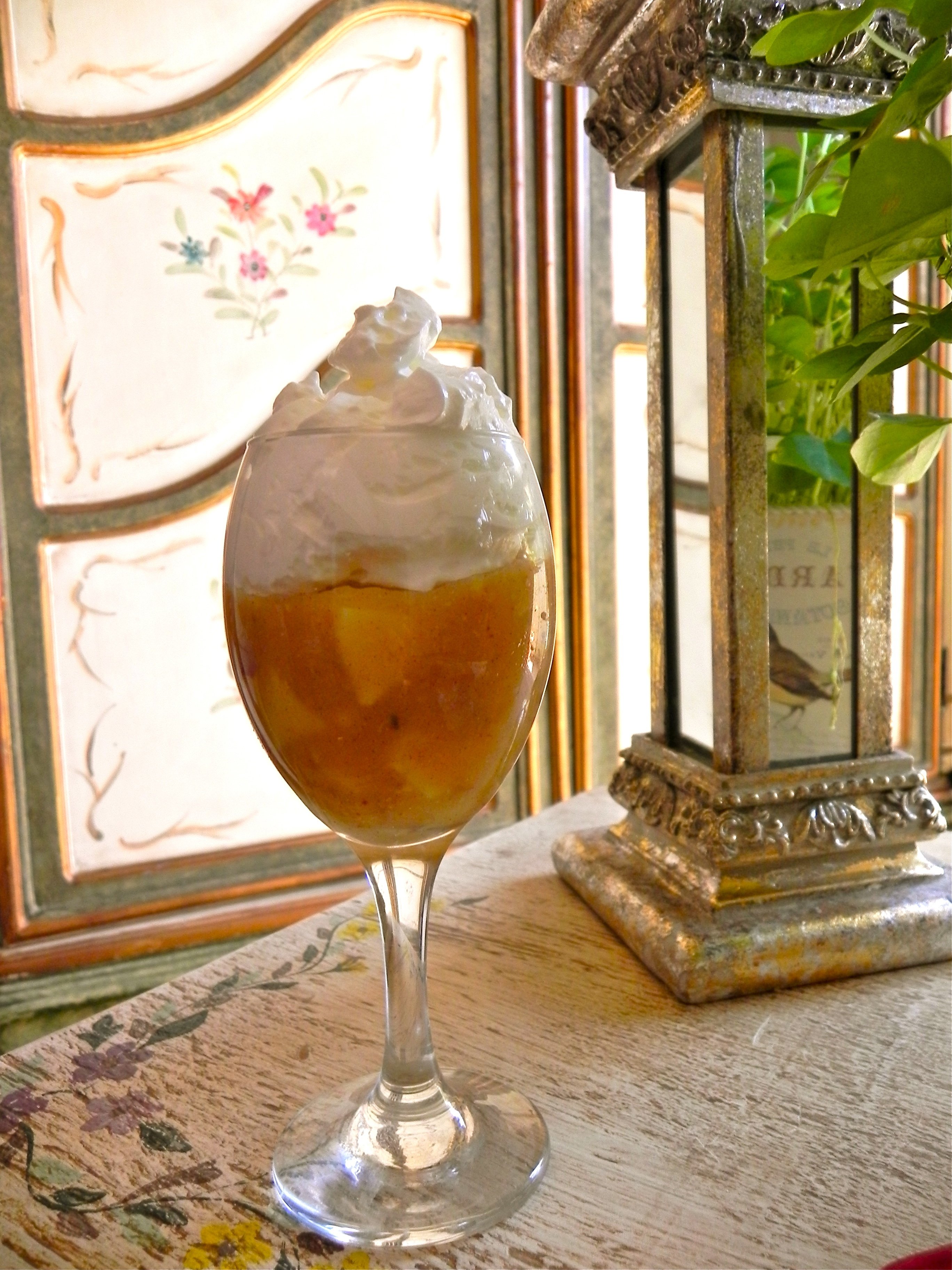 "Chunky Apple Delight," made with fresh, organic apples, nuts, spices, and a touch of Frangelico (or Amaretto), makes a fantastic all-natural dessert. It also makes a simply yummy pancake topping! 🙂
Chunky Apple Delight
Author:
Maryann Ridini Spencer
Ingredients
5 medium sweet apples, peeled and diced
2 T. lemon juice
½ c. walnuts, diced (optional)
1 T. brown sugar
2 T. ground cinnamon
3 T. Frangelico or Amaretto
Whipped Cream Topping
Instructions
Peel and dice apples and place in a large bowl.
Mix in 2 T. fresh squeezed lemon juice.
Fill a medium size boiling pot half way with water and place on the stovetop.
Bring water to a boil.
Add in apples.
Boil apples until they are tender (al dente – firm, not too soft).
Pour apples and water into a strainer, drain out water.
Place cooked apples in a large bowl. With a potato masher, mash apples so they are a bit mushy, but still chunky.
Add in walnuts, brown sugar, cinnamon, and Frangelico (or Amaretto). Stir.
Serve applesauce in a pretty dish, cup or glass – hot or cold — topped with Whipped Cream.
Notes
Also try in on top of my All-Natural Homemade Pancakes at: https://maryannridinispencer.com/?p=3758
© Maryann Ridini Spencer,
SimplyDeliciousLiving.com
Google+