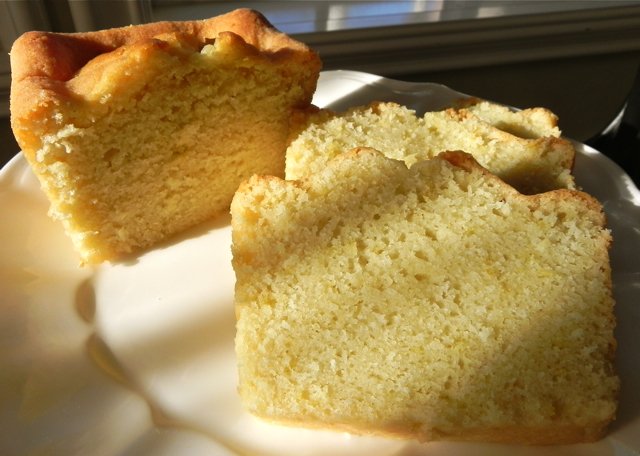 Lemon Coconut Bread (or Cake!)
Lemon Coconut Bread (or Cake!)
Author:
Maryann Ridini Spencer
Ingredients
1 ¾ c. organic, enriched, unbleached white flour
1 ¼ tsp. baking powder
¼ tsp. salt
½ c. coconut oil*
1 c. sugar
2 T. lemon zest (or the zest from one large lemon)
¼ c. shredded, sweet coconut
1 tsp. lemon extract**
¾ c. coconut milk
3 eggs
Instructions
Preheat oven to 325 degrees F.
Grease and flour a small 9" by 5" loaf pan.
In a bowl, with an electric hand mixer, mix together sugar, coconut oil, lemon zest and lemon extract.
Add in eggs one at a time. Beat well after each egg addition.
In another bowl, combine flour, baking powder, salt and coconut in a bowl, mix together with a spoon.
Add in a portion of the dry (flour) mixture and a portion of the milk to the bowl with the sugar, eggs and coconut oil.
Mix with the electric mixture. Continue this process until you've incorporated all the flour mixture and the milk into the sugar and eggs.
Pour the batter into the pan.
Bake until golden brown for about 55-60 minutes.
Check to see if the cake is done by inserting a knife into the middle (it should come out clean).
Once out of the oven, let the cake cool in the pan for 20 minutes. Then turn the pan upside down and tap the bottom for the cake to come out. Continue to cool on a rack.
Serve immediately and/or store cake in wrapped in tin foil within a Ziplock bag.
This recipe makes a delicious breakfast or snack bread – eaten by itself and/or served with butter or honey. However, you can also serve it for dessert with a dollop of vanilla bean ice cream.
Notes
*Use coconut oil in a soft form (not liquid). Sometimes coconut oil turns to liquid when the temperatures are hot. So if that is the case, cool it a bit in the frig until it is firm.

**For a super lemony taste, use 2 tsp. of lemon extract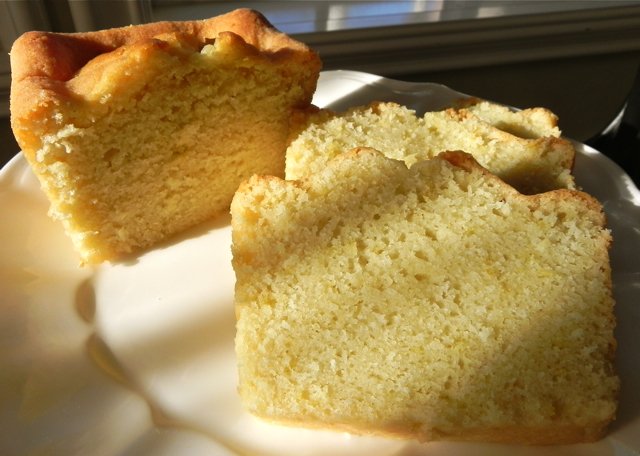 Below is  a video of me making "Lemon Coconut Cake" – I've refined the recipe a bit since then (as listed above) and renamed it "Lemon Coconut Bread."

©2010 – Maryann Ridini Spencer
Google+