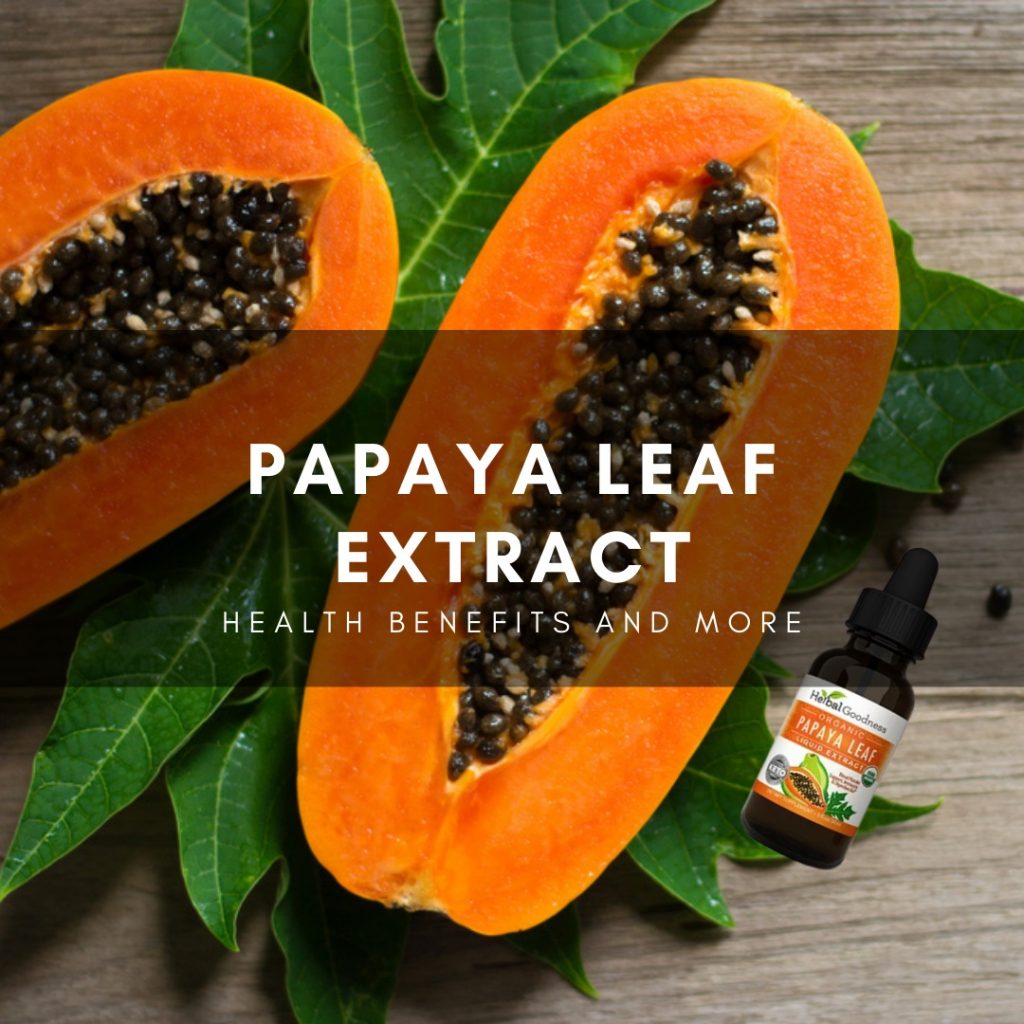 There are several great benefits of fruits such as papayas and one can truly achieve great health by striking the right balance between these fruits. That being said, Most of us know about papaya fruit, but did you know the papaya leaf is more potent?
For a tropical plant like papaya, the best approach is to find pure, high quality leaf extracts with the right composition and ingredients for the best benefits. Papaya leaf extract in the USA cost anything between $50 and $80. Even though that's a steep price to pay, it is so much cheaper than the alternatives, considering the health benefits of the punch it packs. As a note, make sure when you buy extracts, they are free of preservatives, alcohol and gluten.
Papaya leaf extract benefits for good health and immunity
One of the many benefits of papaya is that it is capable of restoring the cell cycle to a healthy level. Apart from this, papaya leaf is also very effective in maintaining the levels of blood platelets at the right level. By doing so, papaya leaf extract is extremely effective in maintaining good all round health at the cellular level.
Another similar benefit of papaya leaf extract comes in the form of antioxidants. It is a known fact that free radicals are the root cause of increased rates of oxidation at the cellular level and this is what is partially responsible for aging. Papaya leaf extracts are rich in antioxidants, which make sure that there is no excess of free radicals in the body hence bringing the process of oxidation under control. Similarly, papaya leaf extract is also known to increase the activity of white blood cells, which eventually boosts your immunity. These extracts ensure that these white blood cells do their job effectively during infections and other such conditions.
Papaya leaf extract for weight loss
Anyone looking to get healthy is going to love this health benefit of papaya leaf extract. Papaya leaf extract helps the body digest starch, fats and carbohydrates, break down proteins and boost your metabolism. All these actions are especially beneficial for individuals trying to follow a strict diet and exercise regime to lose those extra pounds.
Papaya leaf extract is quite handy in improving overall wellbeing and nutrition as well since it is packed with vitamins such as vitamin E, vitamin C and vitamin A as well as potassium. This way, you can make sure that you lose weight in a nutritious manner.
Another important thing to consider when taking these supplements is that these extracts should be available in a healthy medium. Taking something like glycerin based papaya leaf extracts is a great way to ensure that the properties of the extract are not affected by heat or cold. So make sure you make the right choice when looking for papaya leaf extracts.
Google+