Community Gem Serves Up Sustainability

Certified Green Business, Harvest Café, a farm-to-table restaurant located in Downtown Ventura, is committed to serving healthy, organic cuisine from local, sustainable, and environmentally conscious sources. Founders and owners Robert and Ulrika Glover are also making it their mission to consider their impact on the environment from their farming operations to the products they use, as well as educating customers about the health benefits of the foods they eat and how our food choices impact the health of our environment.
Robert, formerly an owner of a landscaping and gardening company, and his wife, a nutritionist who previously worked at the scenic fitness retreat, The Ranch Malibu, initially began toying with the idea of opening a restaurant approximately three years ago.
"After Mary's Secret Garden closed, my wife and I felt that the vegetarian and vegan customers were somewhat under served in our community," said Robert. "However, it wasn't until we found out that space next to Jai Rhythm was available for lease that we started taking our dream seriously. The timing of how everything came together couldn't have been more perfect, so we opened our doors in January 2017."
As part of the Glover's mission statement, their goal is always to have as small of a footprint as possible — sourcing the ingredients for the restaurant from their local, organic farm that Robert tends to in Oak View in Ojai, and from other small, local farms and vendors.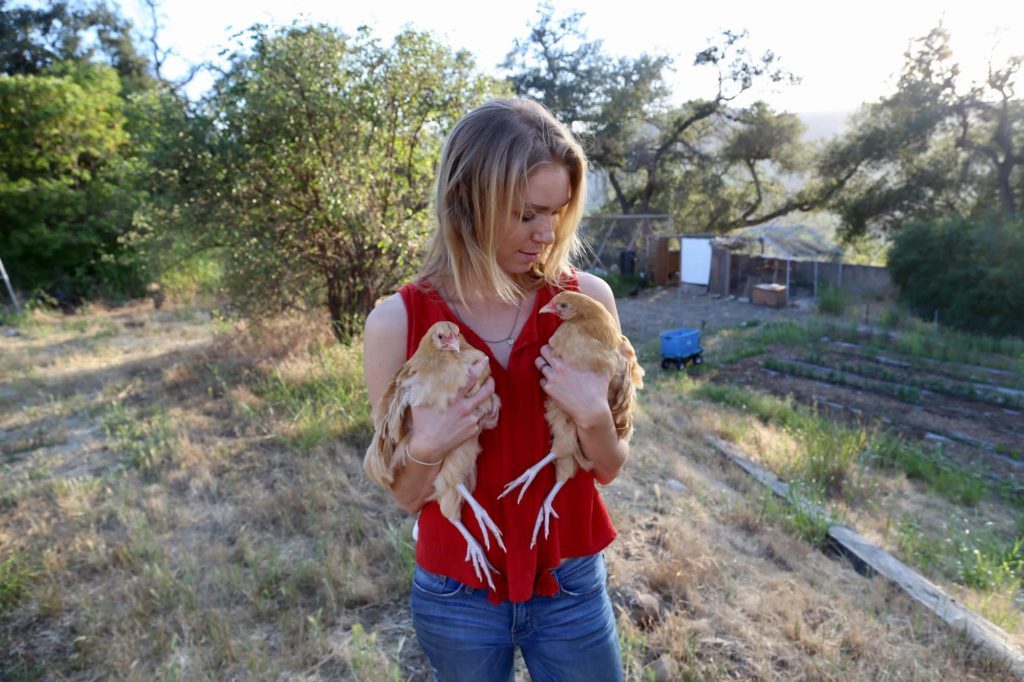 "Our farm is one acre, and we have ducks, chickens, and grow all types of fruits and vegetables, and I enjoy working it," continued Robert, who holds a graduate degree in Business Administration from the College of Charleston. "My wife, on the other hand, oversees the Café's kitchen.
"The menu at the café, which is open seven days a week, mornings and afternoons (see below for hours) features a host of organic vegetarian and vegan dishes as well as gluten-free muffins and bread, specialty coffees, teas, and wine and beer. Daily seasonal specials are served as well as a variety of freshly made smoothies, fruit and grain bowls, and breakfast and lunch fare.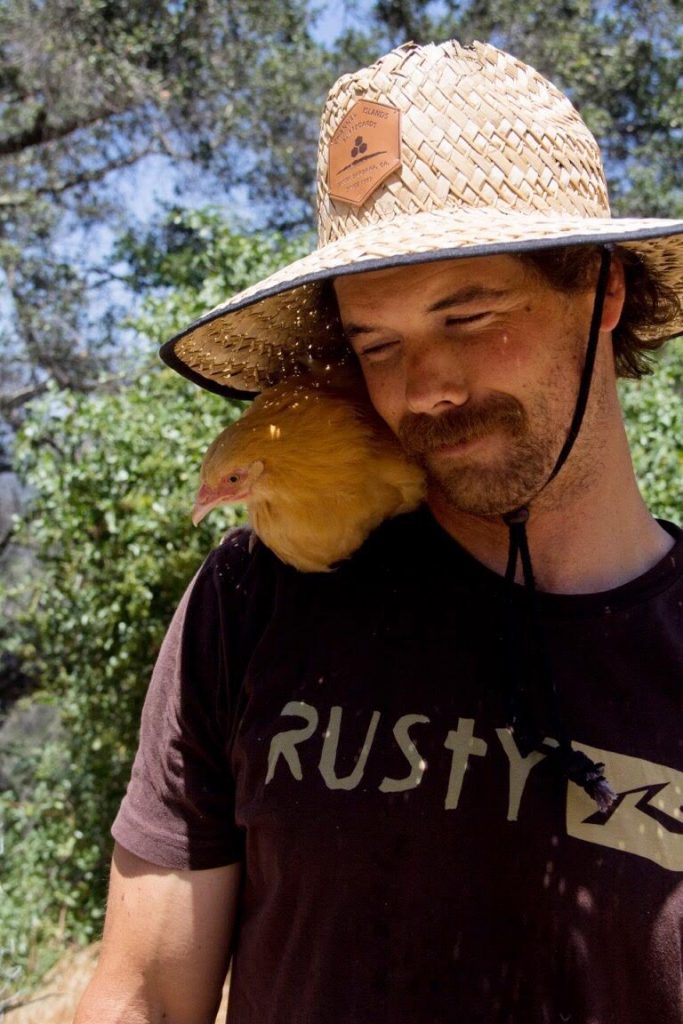 Sustainable In-House Practices
In addition to stocking their kitchen with local, sustainable foods, the Harvest Café utilizes food waste and scraps in their garden compost.
"We recycle and compost everything that would normally get thrown out. Our chickens and ducks love leftover scraps, and we use worm composting beds," said Robert.
"We also encourage folks to bring their to-go boxes, and as an incentive, we offer them a discount on their food when they do. We would also never use any Styrofoam or plastic. Instead, we opt for brown paper products, which cost a little more, but the added benefits are worth it.
-by Maryann Ridini Spencer

Harvest Café
harvestcafeventura.com
175 S. Ventura Ave.
Ventura, CA 93001
(805) 667-8386
Monday-Friday 7:00am – 4:00pm
Saturday 8:00am – 4:00pm
Sunday 9:00am – 3:00pm
Google+