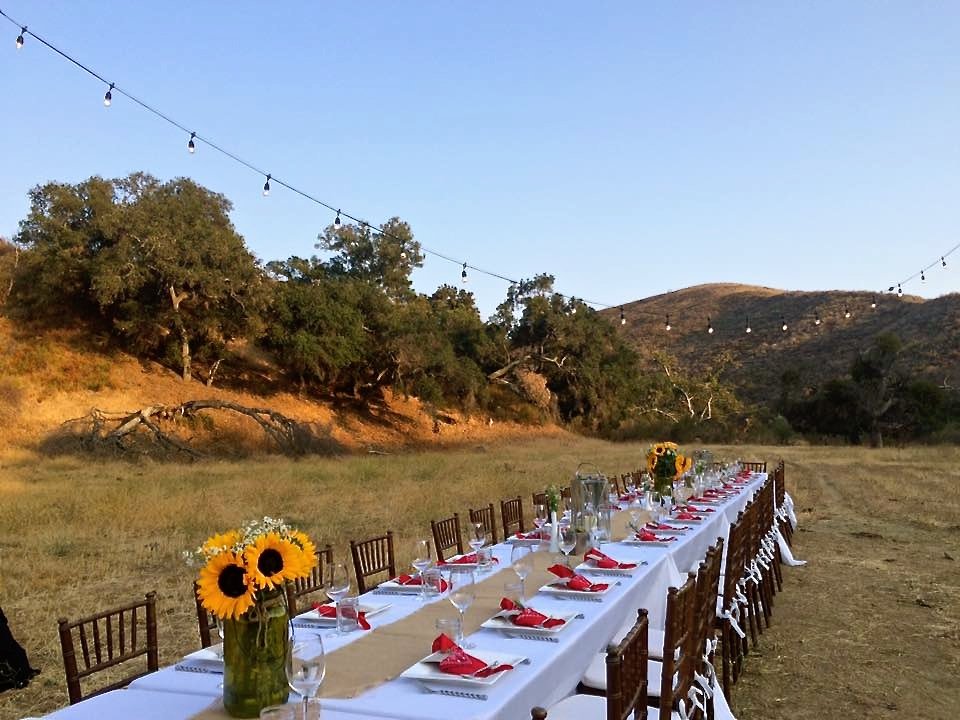 A simply delicious farm-to-table dinner under the stars
A Simply Delicious Living Dining Experience Under the Stars

This past Thursday night, August 15, I attended a simply lovely farm-to-table (or "farm-to-fork") dinner on a 6500 acre cattle ranch presented by Totally Local VC and hosted by cattleman Mike Williams of Diamond W Cattle Company and Rancho Cañada Larga. Attendees to this special event dined in upscale "cowboy" fashion as beautiful ocean breezes from the Ventura, Ca coast made their way through the rolling canyons.
Chef Gabe Garcia from Tierra Sur top lined this summer event with a stellar menu featuring a host of fresh, locally produced dishes served family style by a superb staff. The featured libations for the evening were provided by Herzog Wine Cellars, Poseidon Brewing and Channel Islands Distillery.
Fab food, great conversation, a stunning setting, and beautiful music under the stars, set the stage for a simply memorable evening!
Google+