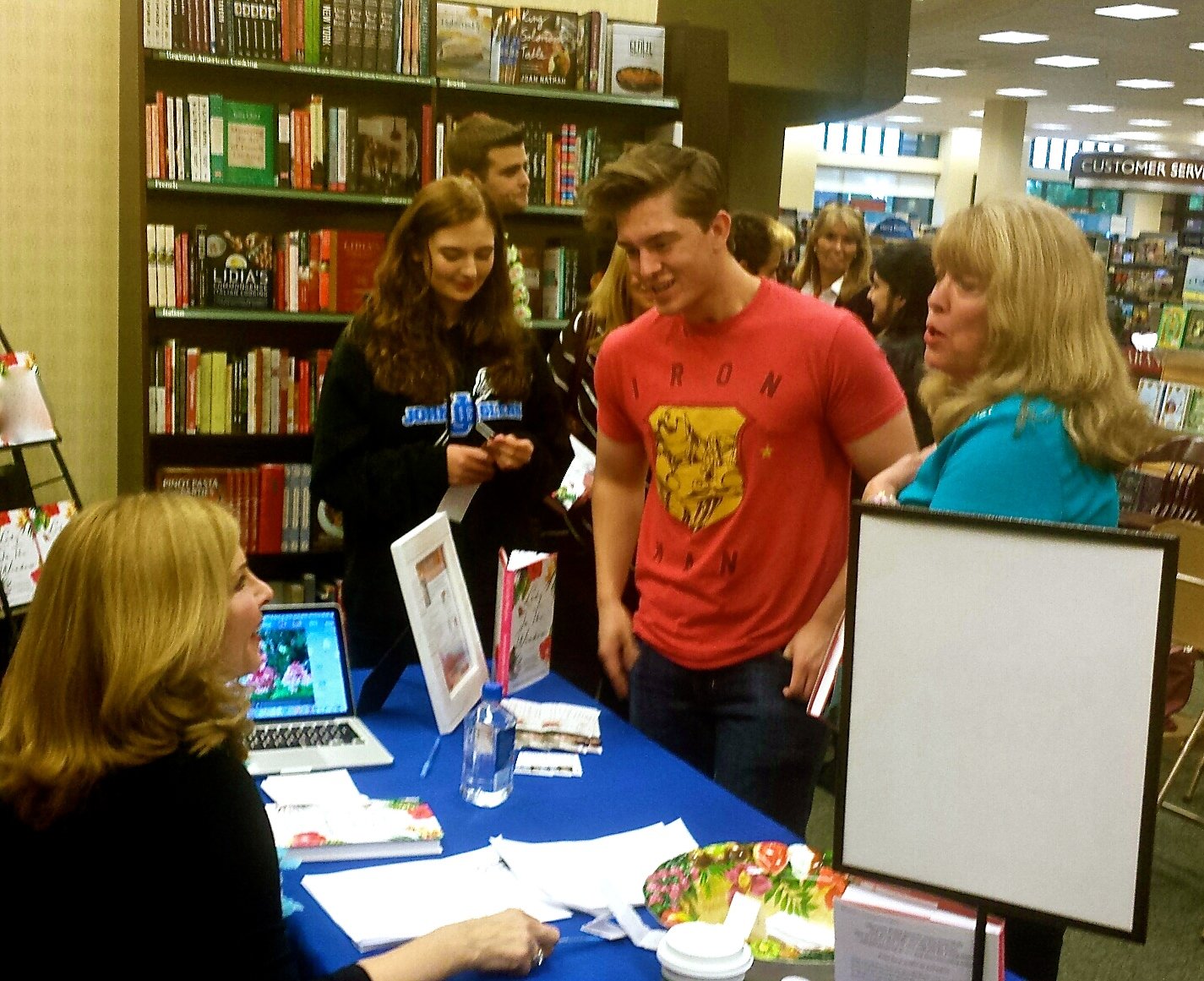 Maryann's Upcoming Author Events
NOVEMBER AUTHOR EVENTS — In Person and Online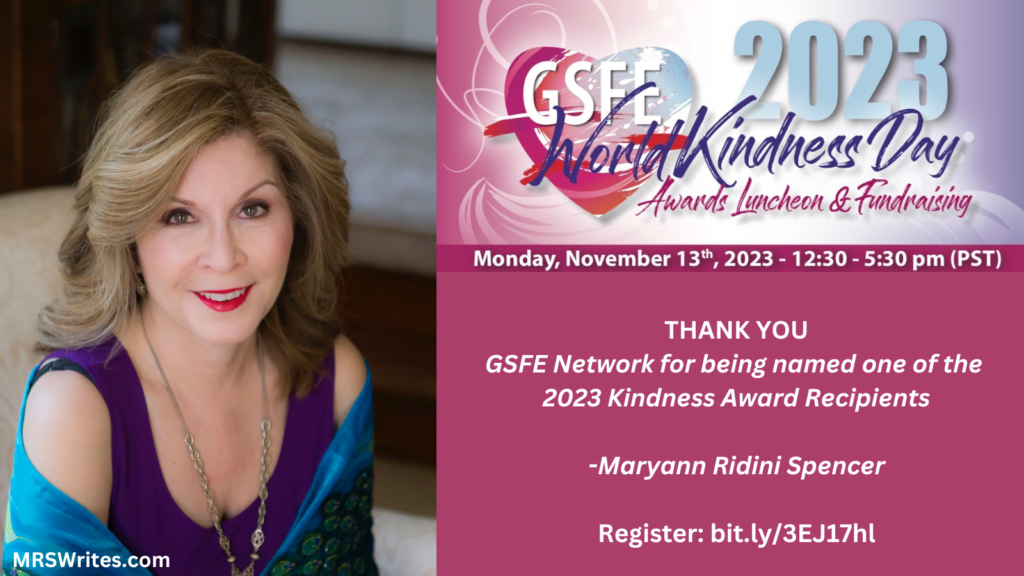 Monday, November 13, 2023, 12:30 p.m. to 5:30 p.m.— GSFE Kindness Day Awards at Luxe Buffet, 108 Westminster Mall, Westminster, CA. Maryann will join other "Kindness"" award winners at this annual Global Society for Female Entrepreneurs event. To register, visit: bit.ly/3EJ17hl
"HOW TO WRITE, PUBLISH, AND PROMOTE YOUR BOOK" TALK & Q&A LUNCHEON—Wednesday, November 15, 2023, 11:30 a.m. —"How to Write, Publish, and Promote Your Book," Maryann speaks at the GSFE Coachella Valley luncheon at Mega Cafe, 78375 Varner Road, Palm Desert, CA. To RSVP, contact Debbie Love lovedebi@gmail.com or 760-455-8562.
FREE ONLINE BOOKS & GIVEAWAYS —November 25 – December 31, 2023 — Visit Maryann's Facebook page for special promotions, FREE BOOKS, and other PRIZES! Facebook.com/MaryannRidiniSpencer
DECEMBER EVENTS — In Person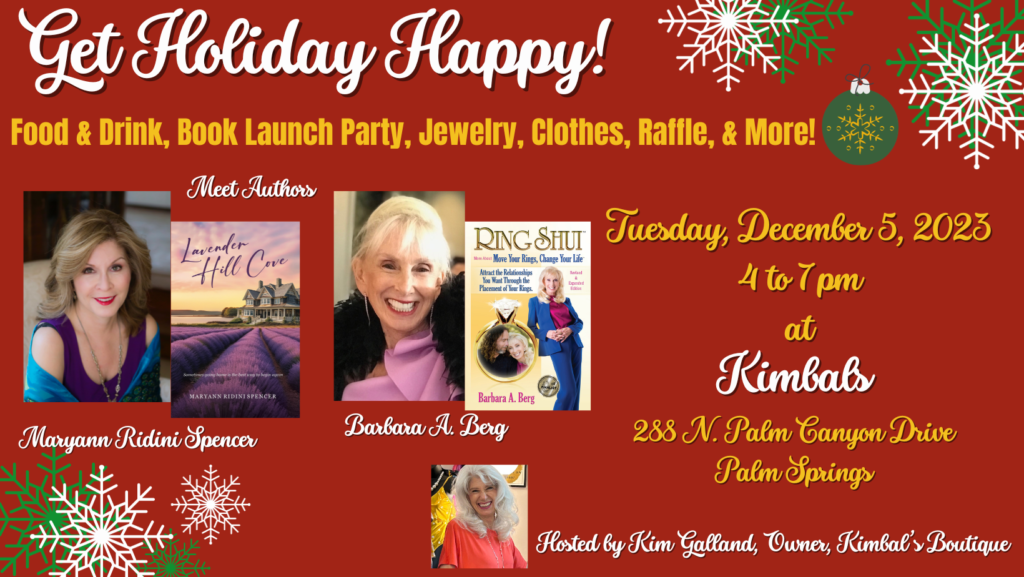 Tuesday, December 5, 2023, 4:00 PM PT to 7:00 PM— LAVENDER HILL COVE BOOK LAUNCH, RING SHUI JEWELRY, & HOLIDAY PARTY, hosted by Kim Galland at the iconic Kimbals Boutique, 288 N. Palm Canyon in Palm Springs. Food and drink, Books, Jewelry, Clothes, Raffle, and more! No RSVP is necessary. Join us for FUN!

Sunday, December 10, 2023, 1:00 to 4:00 PM— Barnes & Noble Author Talk and Book Signing at Barnes & Noble Booksellers, Westfield Shoppingtown, 72-840 Highway CA-111, Palm Desert. Maryann will discuss her new novel, writing, and publishing, followed by a Q&A. VIEW & ORDER LAVENDER HILL COVE TODAY: https://bit.ly/49aIfWq
Google+