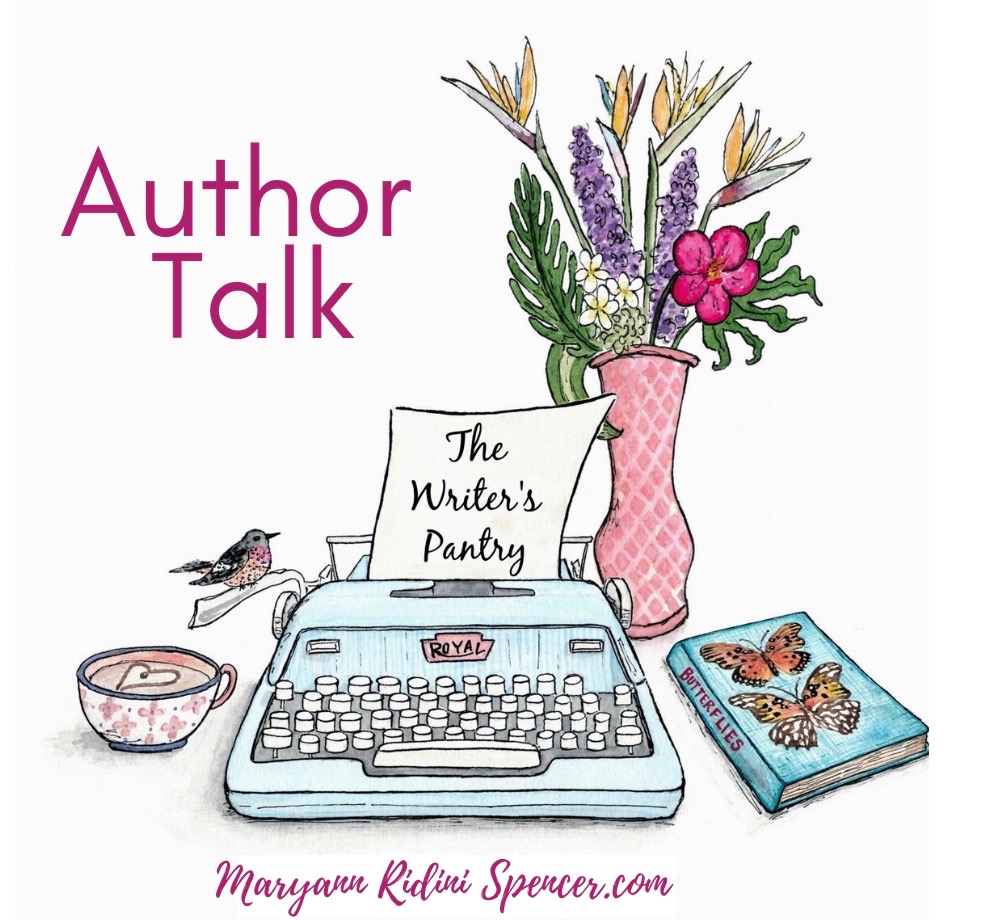 AUTHOR TALK May 18, 2023, "It's All About Showing Up"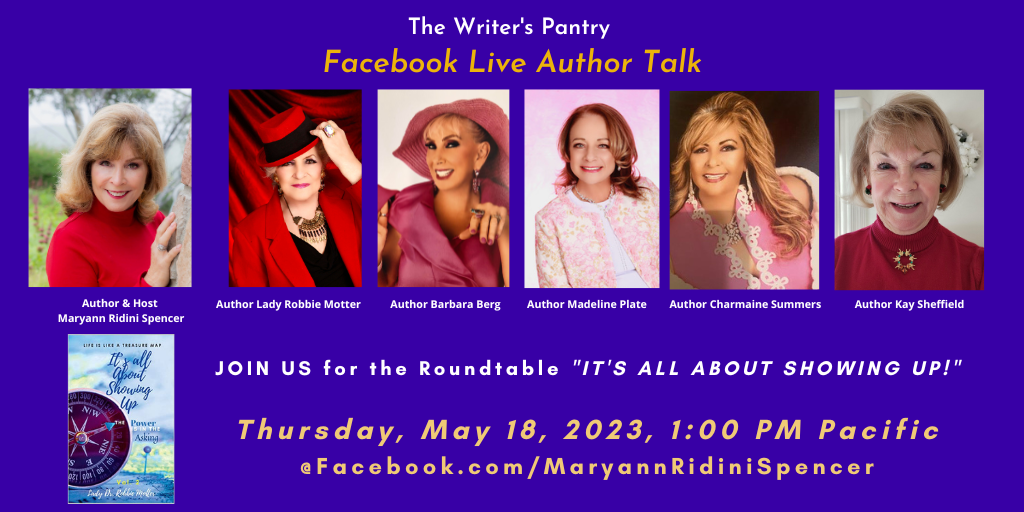 On Thursday, May 18, 2023, 1:00 PM Pacific, Author Maryann Ridini Spencer hosts a FACEBOOK LIVE AUTHOR TALK Roundtable (at https://Facebook.com/MaryannRidiniSpencer) with Authors Lady Robbie Motter (https://robbiemotter.com), author of "It's All About Showing Up: The Power is in the Asking Volume 2" (https://amzn.to/3MjwzXX). The book is an Anthology of 64 Individual heartfelt stories written by 64 authors, including Author Talk panelists Barbara Berg (https://ringshui.com), Madeline Plate, Charmaine Summers, and Kay Sheffield. The Purpose of "It's All About Showing Up" is to provide examples of how implementing important mantras can be life-changing. Each story is entirely different, emphasizing how "Showing Up" changed the trajectory of their life path or how having the courage to "Ask" led them to where they are.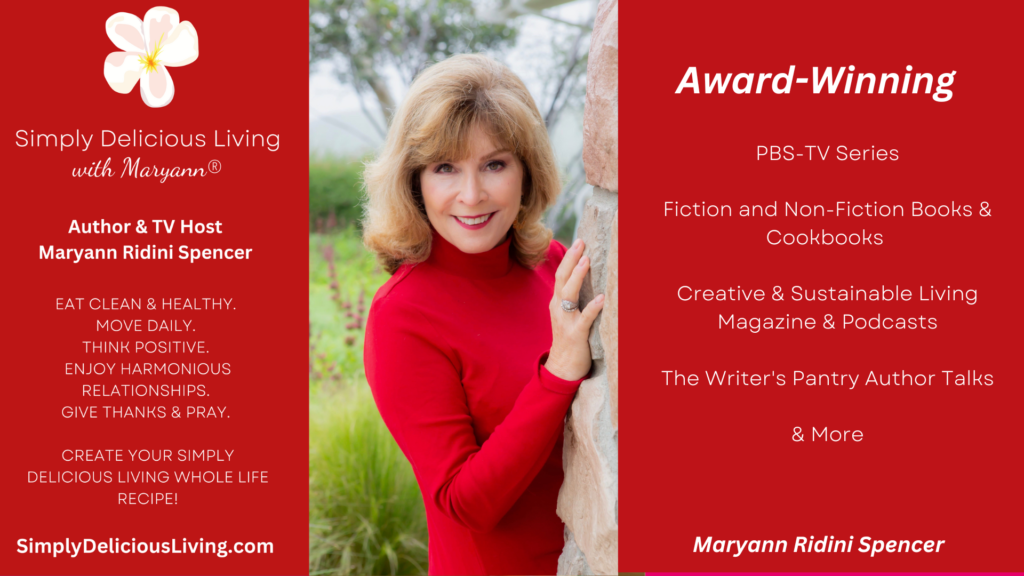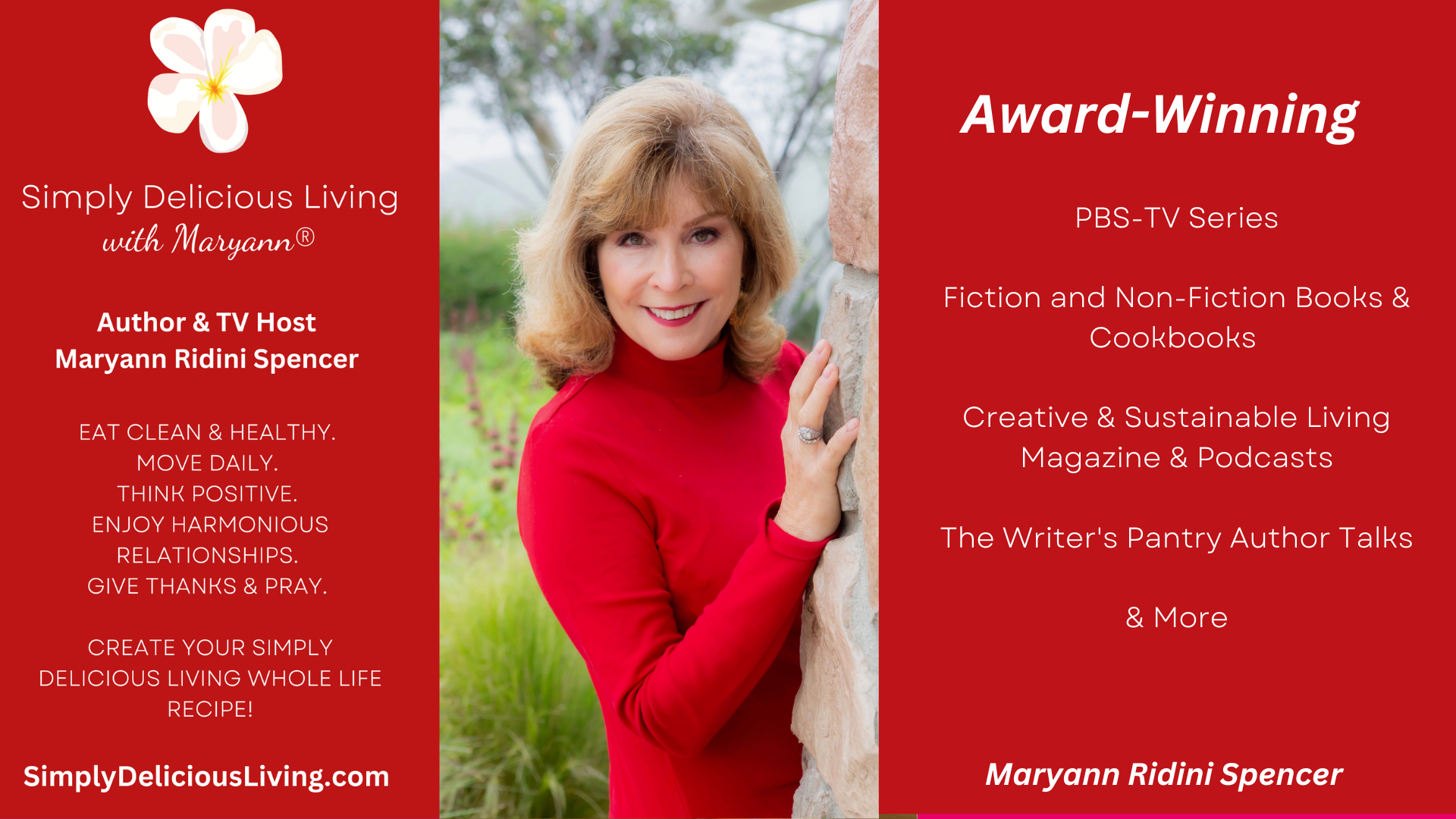 Also LISTEN to AUTHOR TALK as part of the Simply Delicious Living with Maryann® PODCASTS
Healthy and creative recipes for body, mind & spirit! Click the Links Below & Subscribe.
Google+