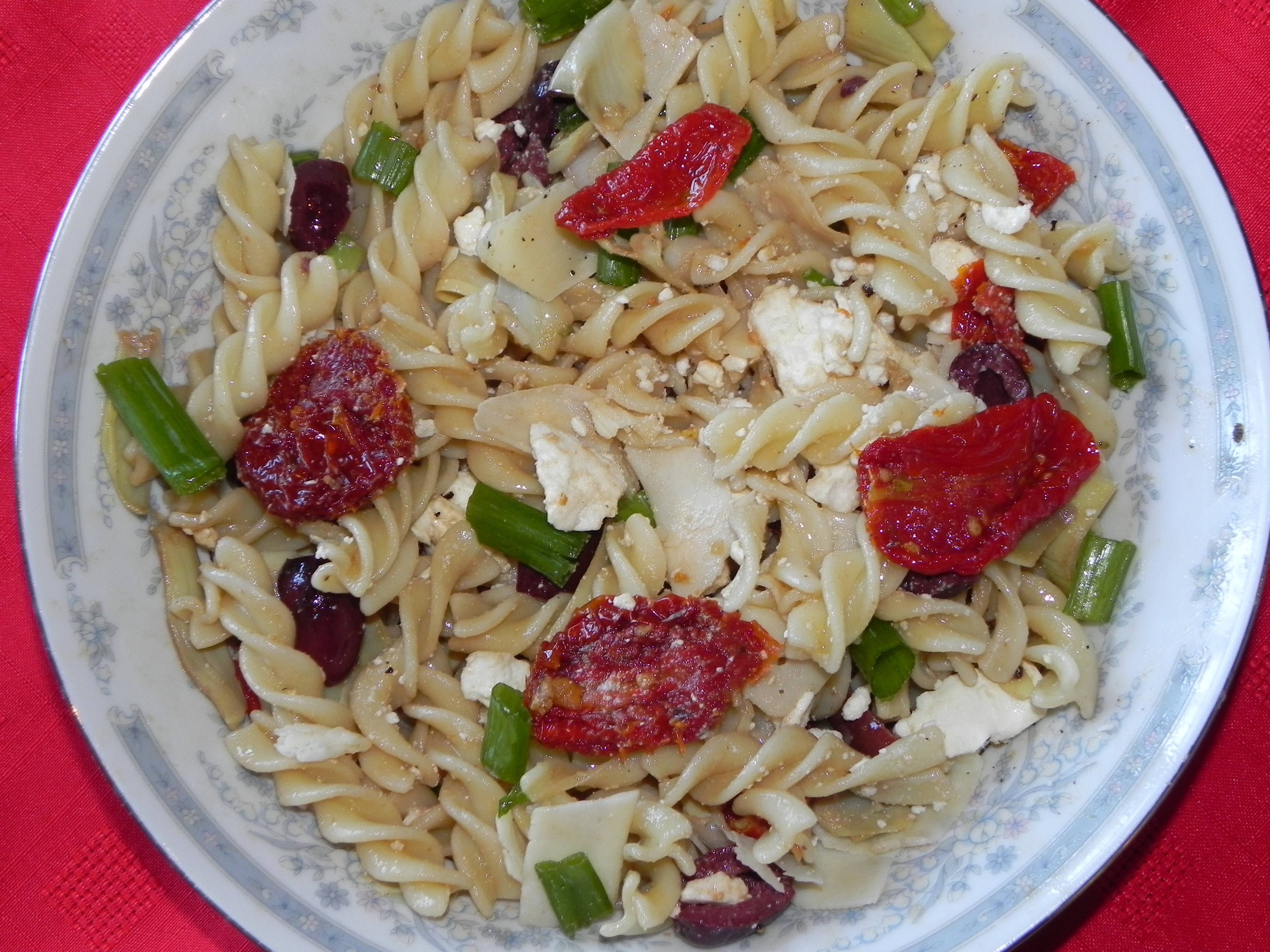 Antipasto Pasta
Antipasto Pasta
Author:
Maryann Ridini Spencer
Ingredients
4 c. of Fusilli pasta
1½ c. of Feta chunks
1 c. of chopped artichokes (defrosted and/or in oil)
½ c. sundried tomatoes (chopped, in oil)
½ c. chopped Greek olives (diced)
2 scallion stalks (diced)
¼ c. white onion (diced)
¼ c. lemon juice
2-3 T. extra virgin olive oil
1 ½ T. of balsamic vinegar
salt and lemon pepper to taste (optional)
Instructions
Cook pasta according to package directions.
Drain and place pasta in a serving bowl.
Add in scallions, Feta chunks, Greek olives, artichokes, sundried tomatoes, white onion.
Add in lemon juice, olive oil and balsamic vinegar.
Add in salt and lemon pepper to taste.
Serve hot or cold.
Notes
Serve Antipasto Pasta with chicken or salmon (in the pasta and/or serve Antipasto Pasta as a side dish). Enjoy!
©2010 – Maryann Ridini Spencer
Google+