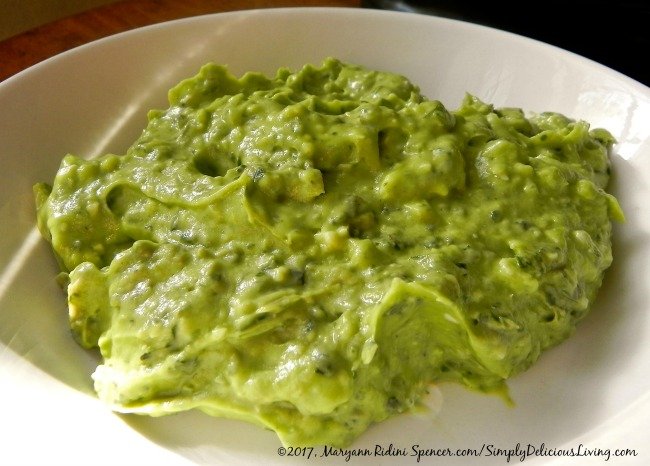 Avocado Yogurt Dip
Author:
Maryann Ridini Spencer
Ingredients
1 avocado
1 5 or 6 oz container of plain Greek Yogurt
freshly squeezed lemon juice
½ c. fresh pineapple (diced small)
2 T. fresh cilantro, chopped
1 tsp. raw honey (to desired taste - optional)
garlic salt and pepper to taste
Instructions
Scoop out the insides of one avocado in a bowl.
Add in yogurt, lemon juice, cucumber, cilantro, honey, and garlic salt and pepper to taste.
Either mix by hand or Blend in a Cuisinart to desired consistency.
Notes
If you mix by hand this recipe will be a little chunky. If you blend in a Cuisinart, it will be smoother. So, whatever consistency you prefer!
©2017 Maryann Ridini Spencer,
SimplyDeliciousLiving.com
/
RidiniEntertainment.com
Google+