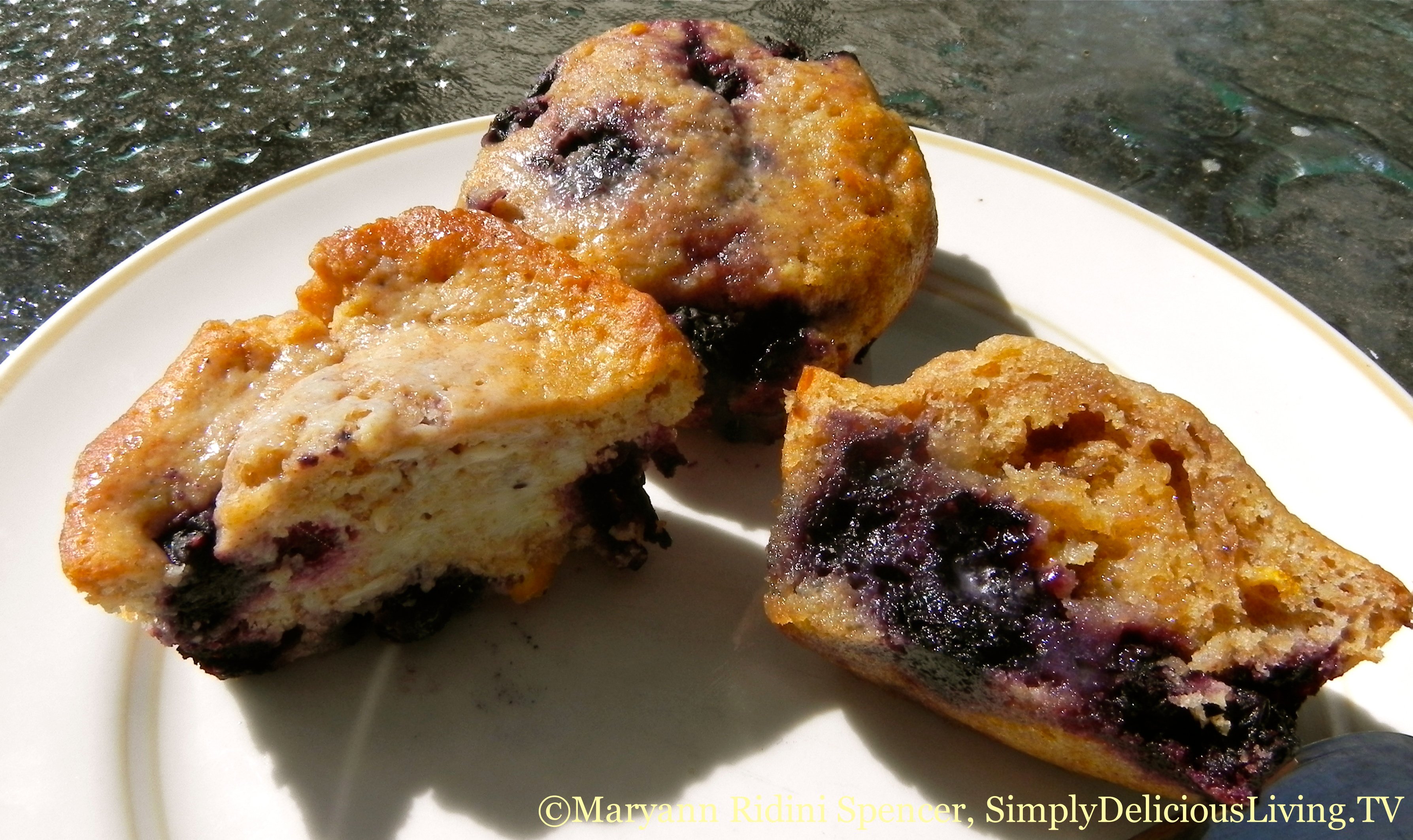 Blueberry Spelt Muffins
I recently fell in love with the Blueberry Muffins made with spelt flour that I purchased at Whole Foods. However, because the muffins are not always available in the store, I came up with my own version of this delectable muffin to make and enjoy when ever a craving hits!

Blueberry Spelt Muffins
Author:
Maryann Ridini Spencer
Ingredients
4 T. coconut oil (plus more to grease the cookie pan)
⅔ c. organic sugar
⅓ c. unsweetened applesauce or my Chunky Applesauce (puréed)
2 eggs
½ c. grapefruit juice
1 tsp. vanilla extract
1 tsp. lemon extract
2 c. spelt flour
2 tsp. baking powder
1 T. lemon zest
1 T. orange zest
¼ tsp. sea salt
2 c. frozen blueberries
Instructions
Preheat oven to 375 degrees F.
Grease a 12-cup muffin tin with coconut oil.
In a large bowl, cream together coconut oil and sugar.
Stir in applesauce, eggs, juice, and vanilla and lemon extracts.
In another large bowl, whisk together flour, baking powder, lemon and orange zest and sea salt.
Stir flour mixture into the butter and egg mixture.
Gently stir in the 2 heaping cups of frozen blueberries.
Using a tablespoon, spoon batter into muffin cups.
Bake muffins for approximately 30 minutes. Test muffin readiness by placing a toothpick in the center of the muffin. If toothpick comes out clean, muffins are done. (Muffins will be moist).
Notes
©2014 Maryann Ridini Spencer/SimplyDeliciousLiving.com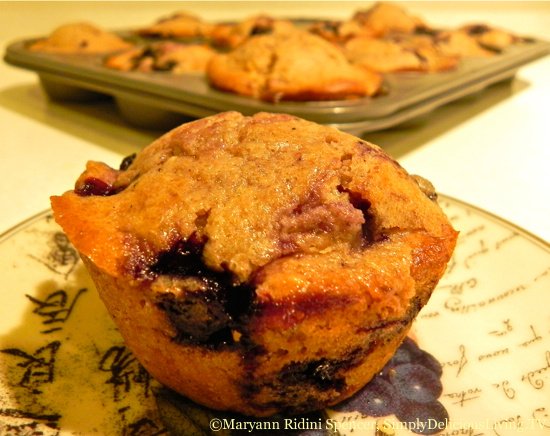 Google+