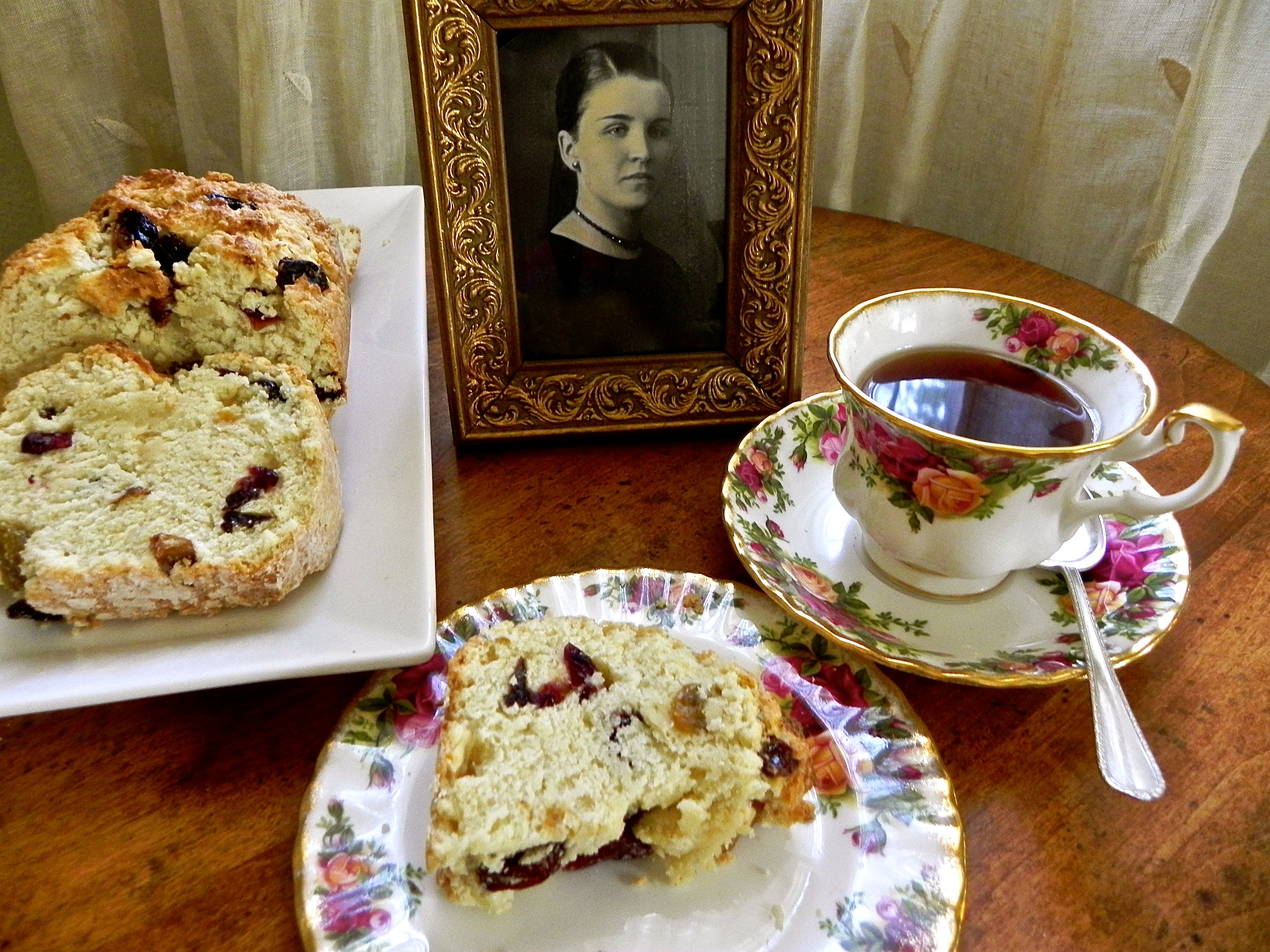 Grandma Murphy's Sunday Tea Bread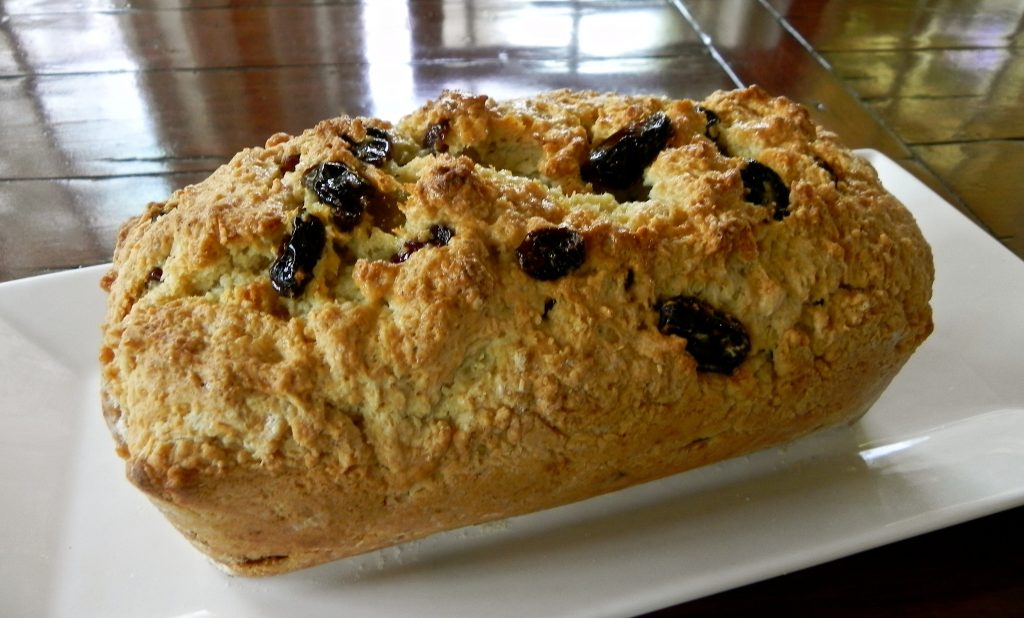 Growing up, on Sundays, my parents, brothers, sister, and I would visit both sets of Grandparents for Sunday dinner after church. We'd usually start off at my Italian Grandma and Grandpa Ridini's home, and afterward, head over to my Irish Grandma and Grandpa Murphy's house. It was a wonderful tradition and created many memories to cherish!
My Uncle Leo Murphy recently shared my Grandma Murphy's "Sunday Tea Bread" recipe (usually referred to as "Sunday Bread" or "Tea Bread"). However, I like to say "Sunday Tea Bread" because it paints such a visual memory for me!
I've made a few changes to my Grandmother's original recipe (exchanging coconut oil for margarine, using coconut milk vs. regular milk, adding in a bit of lemon extract, and some dried cranberries to the raisin mix).
Today I made this recipe with a gift I was recently given — an FDA approved food-grade, non-stick silicone, BPA-free, and completely non-toxic cake loaf from Boxiki Solutions Inc.
These pans are great because they're so easy to clean, they're very durable, safe in ovens heated up to 500°F, and they're easy to store because they're collapsible! Check them out on Amazon!
ENJOY this recipe for breakfast, brunch or for afternoon tea!
My Grandma Murphy's "Sunday Tea Bread" recipe is delicious for breakfast or in the afternoon with a spot of tea. Serve it plain — or with a touch of butter, honey or jam.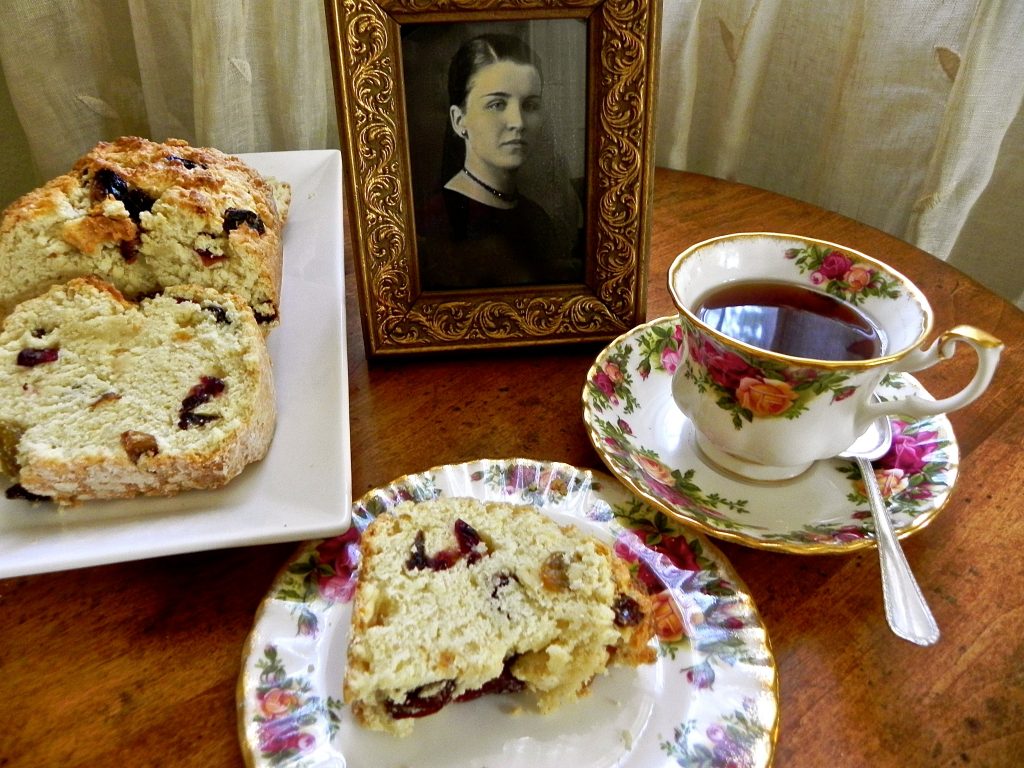 Grandma Murphy's Sunday Tea Bread
Author:
Maryann Ridini Spencer
Ingredients
3 c. organic white all-purpose flour
1 c. organic sugar
3 tsp. baking powder
¼ tsp. Himalayan salt
¼ c. coconut oil (warm to a liquid, don't use solid)
1 ½ tsp. lemon extract
1 organic, cage-free egg
1 c. coconut milk
1 c. mix of raisins & dried cranberries (use juicy, plump raisins - I use Trader Joe's raisin medley and dried orange cranberries!)
Instructions
Heat oven to 350 Degrees F.
Grease and flour a loaf tin.
Add all ingredients together in a large bowl.
Stir with a fork (mixture will be thick).
Place mixture in the loaf tin and distribute evenly.
Bake for one hour at 350 Degrees F.
Check readiness with a toothpick. If the toothpick comes out clean, the cake is done.
Enjoy this tea bread with a cup of your favorite tea topped with a dollop of butter, honey or jam.
Google+