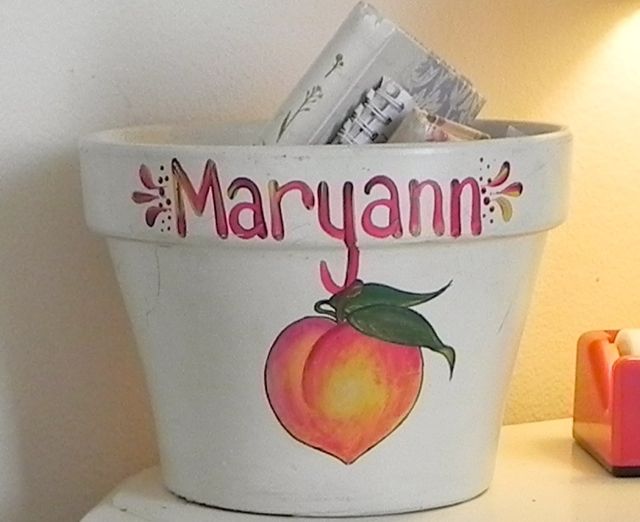 Express Yourself with Arts & Crafts!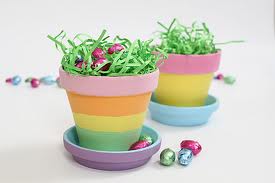 Getting creative with arts and crafts is a fantastic way to express yourself.   Not only is it fulfilling, it can give you a wonderful sense of accomplishment, boost self-esteem, and unless a more playful side of you.
Spring  and the Easter and Passover holidays are a great time to share and give thanks with those you love.  Create a memorable homemade gift with love to bring to your holiday celebration or to use as a unique table centerpiece.
One fantastic way to create that special gift or centerpiece is to get creative painting terracotta pots.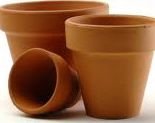 Purchase a terracotta pot at your favorite gardening or thrift shop.  Select a size of your choosing, then gather your favorite spring colors in paints.  Perhaps a hot pink, sunny yellow, lime green, sky blue and orange sorbet.
Then pull out that painting brush and get creative!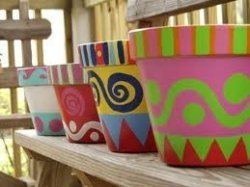 Create spontaneously or you might want to draw your design on paper first.
Choose a base color for your terracotta pot.  Paint it.  Then, take a pencil and draw your design onto the painted pot.  Later, fill in the design with colors of your choosing.
Once the paint has dried, you can fill the pot with such items as: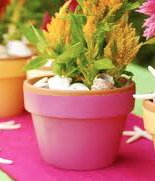 A pretty plant
Hershey's kisses
Jelly Beans & chocolate Easter eggs

Cookies or muffins wrapped in decorative wrap
I still have a painted terracotta pot that I was given years ago as a gift (with chocolate chip cookies inside).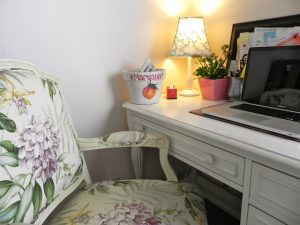 I use it in my office to hold telephone books and other sundry items.
Getting creative with terracotta pots doesn't have to just be reserved for spring either.   Make painted gifts and centerpieces with terracotta pots any time of year or for any holiday.
It's a great activity to do alone and/or with family and friends.
Spread some smiles & have a simply delicious Easter and Passover! 
Google+