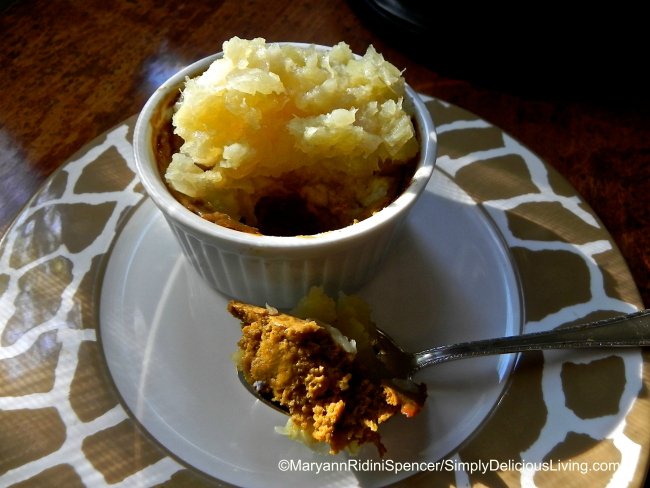 Low-Cal Pumpkin Pudding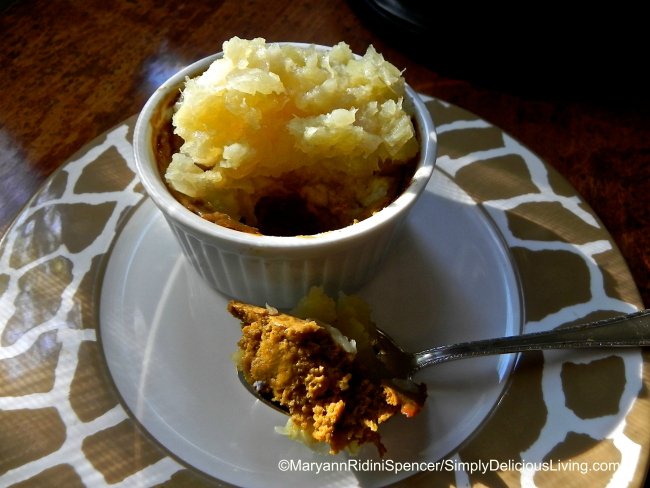 At our house, we love everything pumpkin – from pumpkin bread, muffins and pancakes to pumpkin souffle, pumpkin pie, and even pumpkin spice tea…In fact, we love pumpkin so much, that I keep a large stash of organic pumpkin in our pantry to serve up pumpkin delights all year long. This recipe was born out of a desire to have a healthy and low-cal version of our favorite pumpkin desserts and cakes without sacrificing the taste! Enjoy! (NOTE: To make this recipe VEGAN, skip the honey!! You can use 1-2 packets of organic Stevia if you wish!).
Low-Cal Pumpkin Pudding
Author:
Maryann Ridini Spencer
Ingredients
1 can (15-ounce), organic pumpkin
1 tsp. lemon extract
2 eggs
¼ tsp. Himalayan salt
1 tsp. baking powder
¼ tsp. ground cinnamon
1 tsp. pumpkin pie spice
¼ tsp. ground ginger
¼ tsp. ground cloves
¼ c. organic unsweetened applesauce
1 -2 T. honey (optional)
1 c. coconut milk
TOPPING:
½ c. walnut pieces
2 c. diced or crushed pineapple
Instructions
Preheat oven to 350 Degrees F.
In a large bowl, add pumpkin, extract, eggs, salt, baking powder, spice, applesauce, and coconut milk. Beat with electric mixer.
Pour pumpkin mixture into 6 ramekins (place on a cookie sheet).
Bake in the oven for 45-50 minutes.
Cool for 15-20 minutes.
Cover with plastic and place in the refrigerator for the pumpkin to set (a few hours or overnight).
Serve with coconut whipped cream and/or crushed pineapple mix and walnuts over the top.
©2016 Maryann Ridini Spencer, Simply Delicious Living.com
Google+