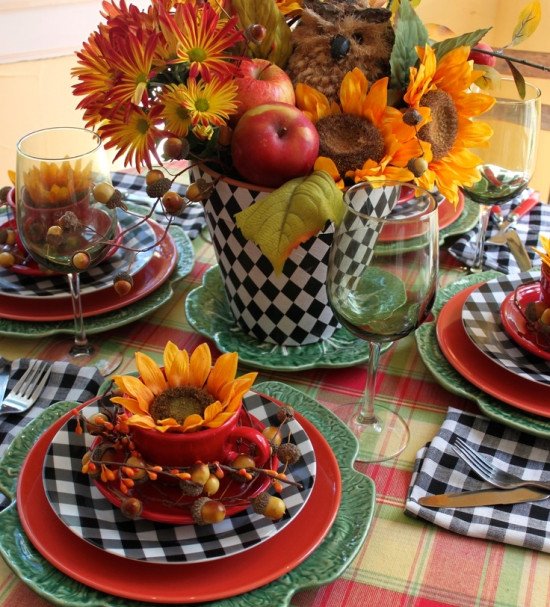 Fall Flavor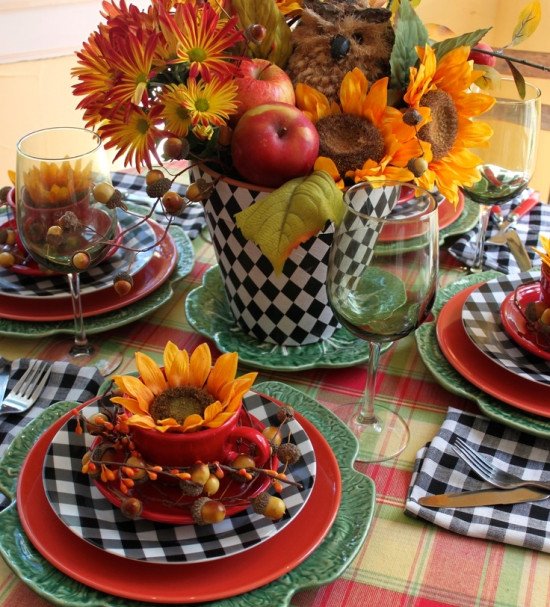 Fall is a a gorgeous season that showcases so many beautiful colors with the turning leaves — golds, reds, oranges, yellows, shades of green, coppers, and other warm hues.  Some fun ways to bring these colors to your table and home decor, is to mix and match some of your favorite china and add in some accents of nature — acorns and leaves you might have in your garden (or imitation versions found at arts and crafts stores).  Fabric sunflowers (pictured), are a beautiful way to brighten up and bring joy to a table!
If you live on the coast or surrounded by water, you might also like to add a seashell or two to your harvest display!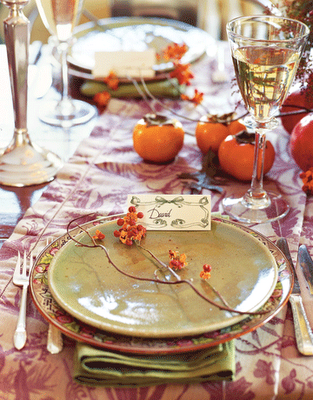 Place a bit of nature on a plate!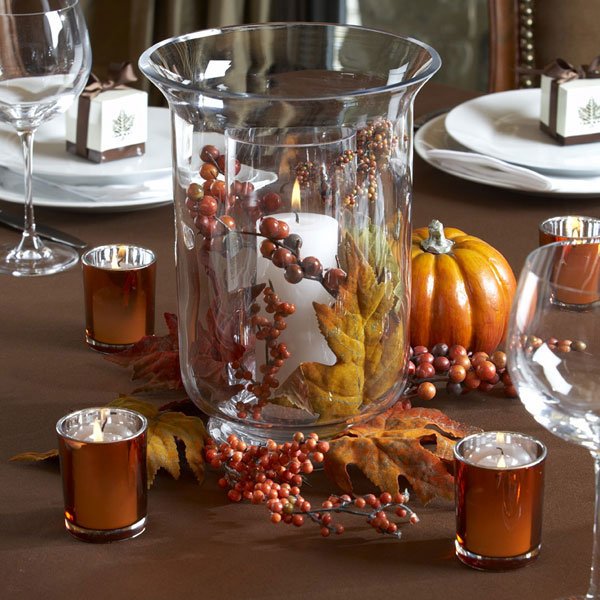 Grab a clear glass vase of any shape and size and get creative with fall foliage and tones!
Creating your own unique fall designs is a fun activity you can do by yourself, with a significant other, and/or if you have children, a great family activity!
Google+