Friday, April 17 @ 12:00 pm – 1:00 pm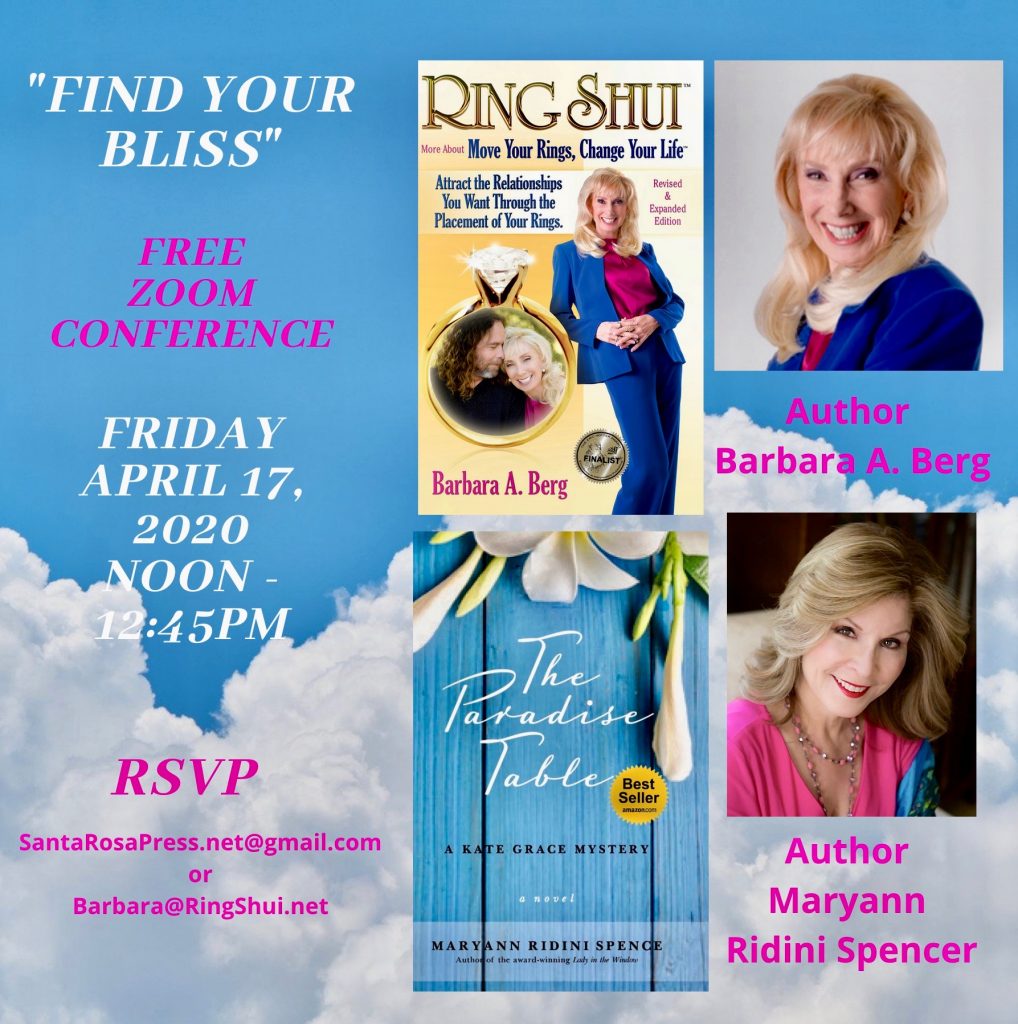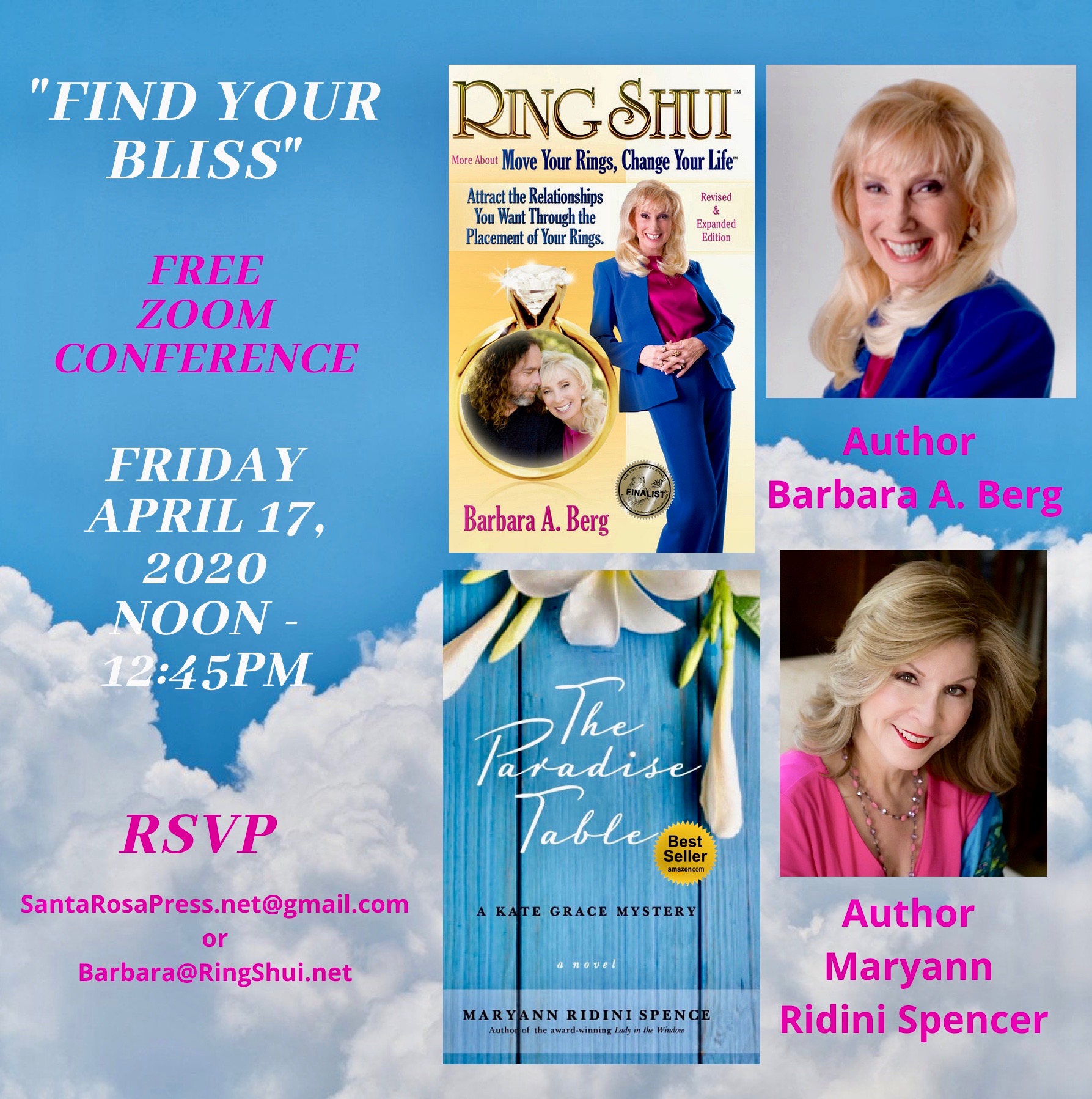 With the COVID-19 crisis being on everyone's mind, and having to endure seclusion in our homes, social distancing, loss of work, inability to visit parks and beaches, and enduring other byproducts of this pandemic, stress, and depression in varying degrees is unfortunately inevitable. So how do you keep a positive mindset and a healthy body? How do you create your bliss?
Best selling Authors Maryann Ridini Spencer and Barbara Berg will share important tips, ideas, and inspirations!
WATCH THE CONFERENCE REPLAY BELOW
RSVP REQUIRED. RSVP TO:
santarosapress.net@gmail.com
or
barbara@ringshui.com
Google+