WONDERFUL event at the Barnes & Noble Ala Moana Center in Honolulu on Saturday, April 7 (1-3:30 pm). Here's a photo of me (below). The management set out some chairs, gave me a mic, and I did an interactive talk with the audience for approximately ONE hour! It flew by. What a great group. It filled my heart with ALOHA!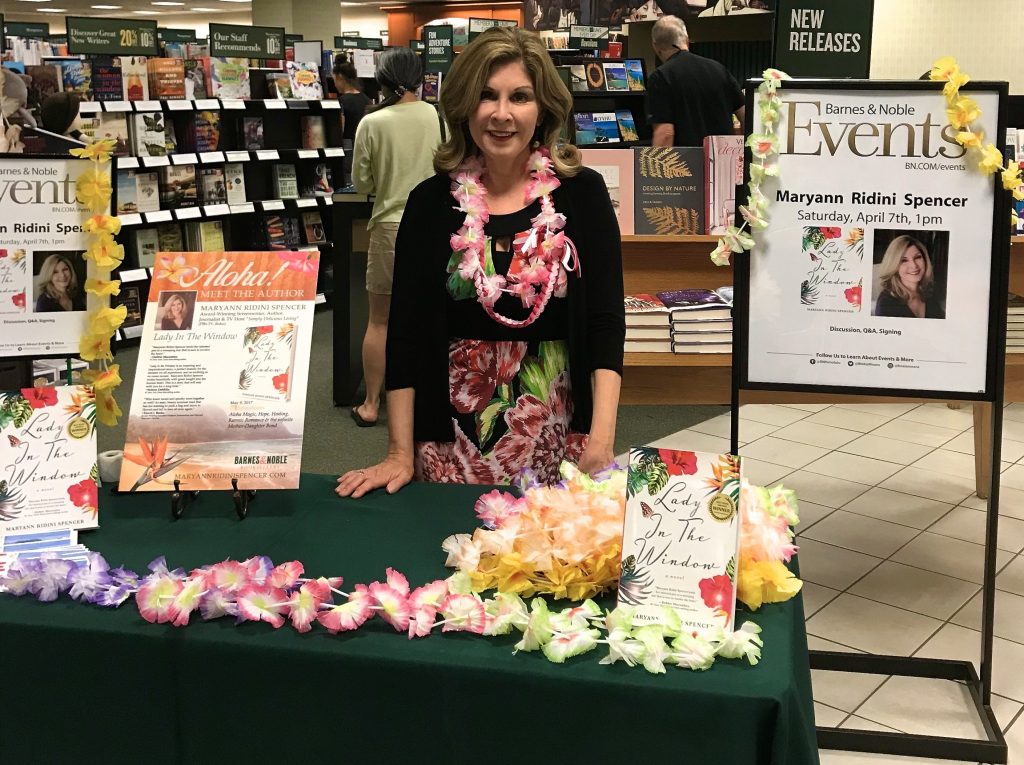 Additionally, for the past three days the Honolulu Star-Advertiser has mentioned the event, as did Hawaii News Now, Midweek, and other publications.
Below is the front window book store display and some clips from  the April 6 and April 7 papers!
Samples of a few other Mentions:
Honolulu Star-Advertiser's "Out 'n' About Column, Thursday, April 5
MidWeek Calendar (scroll to April 7)
Aloha!
Maryann
Google+