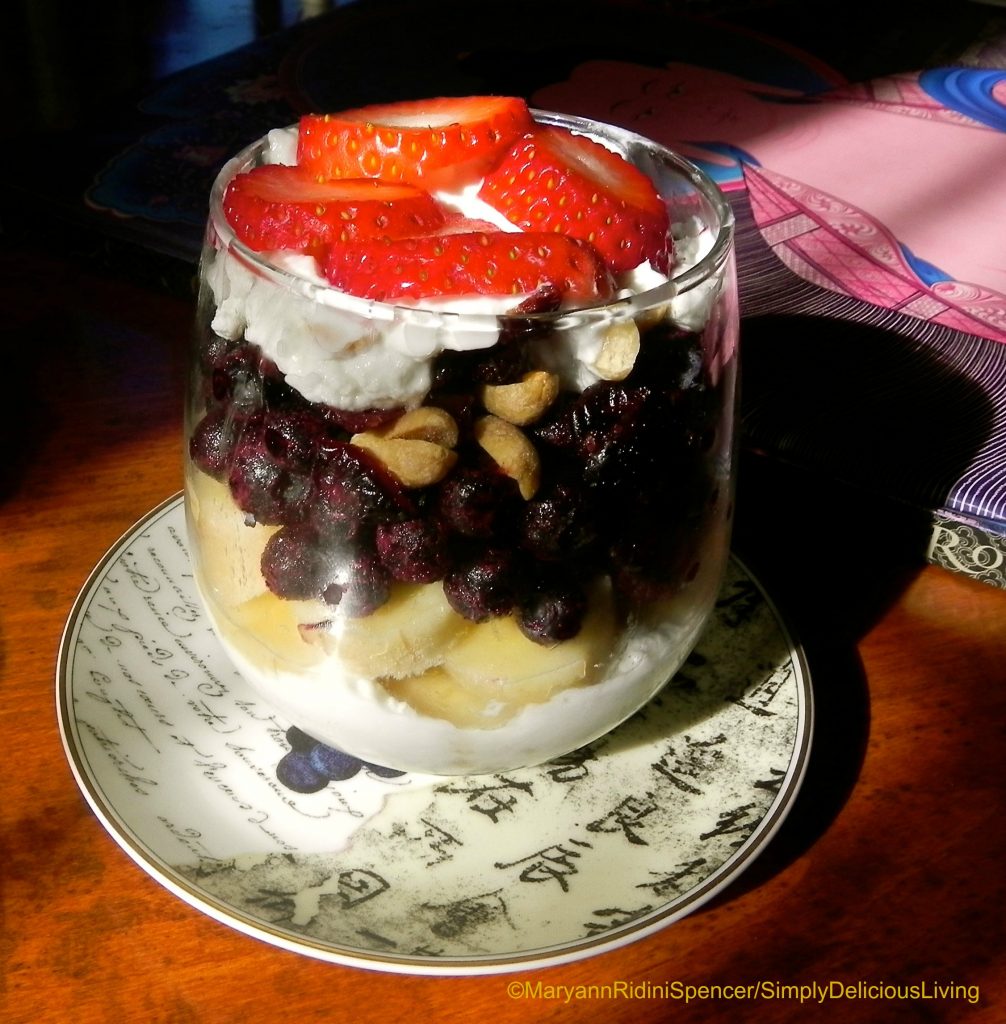 The first time I ever had a parfait like the one we're going to make today was when my family and I visited Maui and stayed at the Fairmont Kea Lani. One morning I snuck out to go the in-house marketplace to pick up a quick breakfast for my family and stumbled upon a yogurt parfait made with blueberries, peanuts, and strawberries. I immediately fell in love and craved it almost every morning during our visit.
I've been eating yogurt and fruit parfaits ever since. They're fun to make – you can get as creative as you want!

Fruit & Yogurt Parfait
Author:
Maryann Ridini Spencer
Ingredients
Fage Total 0% Plain Greek Yogurt
banana
blueberries (frozen or fresh)
strawberries
granola
peanuts
Instructions
Get a glass or a cup with a large mouth.
Drop yogurt into bottom of cup and spread evenly.
Add a layer of sliced bananas.
Add a layer of blueberries.
Add in some peanuts.
Top with more yogurt, sliced strawberries, and granola.
©MaryannRidiniSpencer.com/SimplyDeliciousLiving
Google+