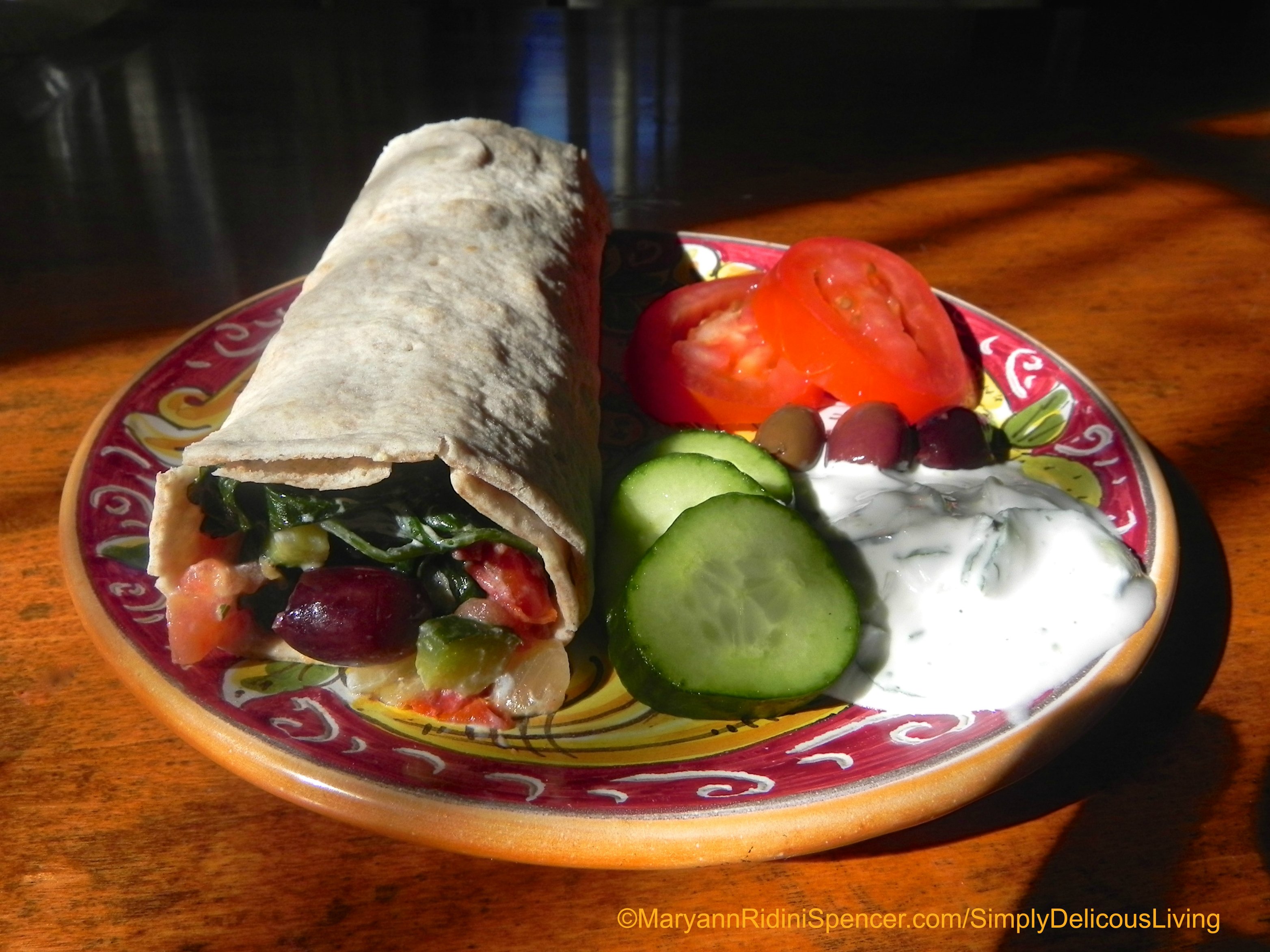 Greek Spinach Wrap with Tzatziki Dip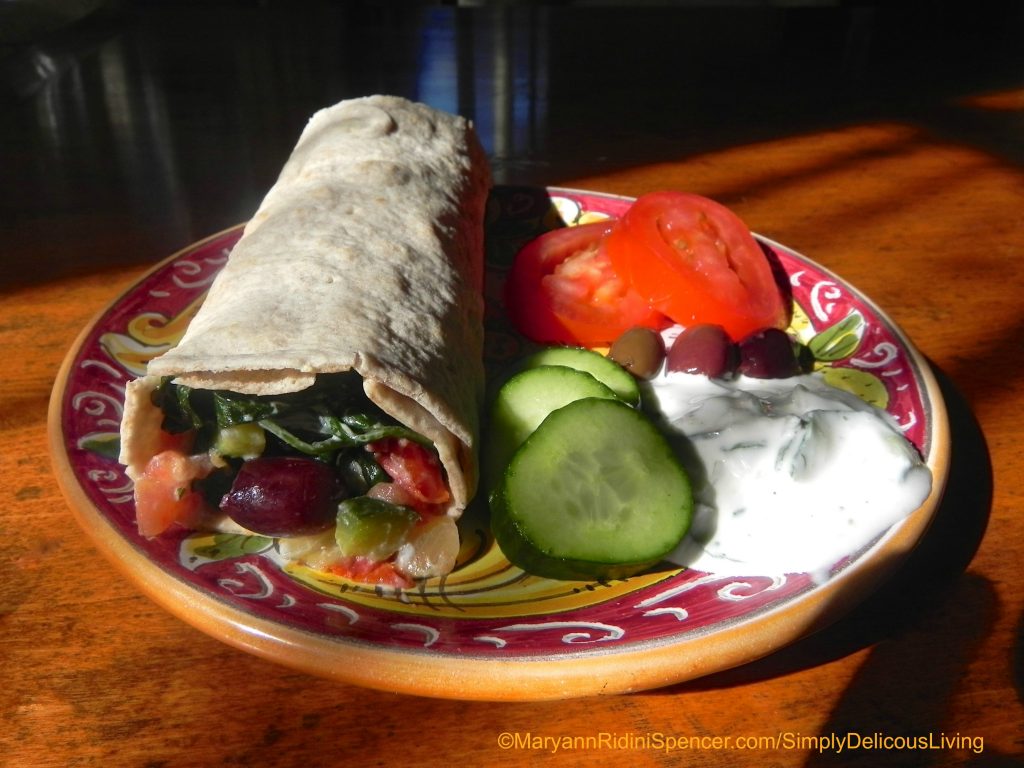 If you've had a long day at the office and you just want to come home and be able to whip up something quick and delicious, my Greek Spinach Wrap is for you. It's one of my go-to dinner dishes. I always make a big batch so I can enjoy it the next day for lunch.
Greek Spinach Wrap
Author:
Maryann Ridini Spencer
Ingredients
Garlic Naan or Lavish bread
1 bag, organic spinach
½ c. onion, diced
1 Roma tomato, diced
1 Persian cucumber, diced
½ c. lemon juice, freshly squeezed
Kalamata olives
extra virgin olive oil
TZATZIKI DIP:
1 c. plain Greek yogurt
¼ c. Feta cheese
Persian cucumber, sliced thin
fresh dill sprigs
lemon juice
2-3 T. coconut milk
Kalamata olives (pitted)
garlic salt and pepper to taste
Instructions
Drizzle oil in a skillet on the stovetop over low heat.
Add in onion, sauté until slightly golden.
Add spinach and stir. (Spinach will wilt. Add more oil if needed).
Add garlic salt.
Add tomatoes.
Add diced cucumber and half of the lemon juice. Stir for a bit and remove from heat.
TZATZIKI DIP:
In a bowl, add yogurt, diced cucumber, fresh dill, lemon juice, feta cheese, and mix until creamy. Add coconut milk for a creamier texture.
Add garlic salt and pepper to taste.
BUILD THE WRAP:
Lay Lavish wrap on a plate and spread Tzatziki Dip over the wrap.
Down the center of the wrap, place a generous portion of the spinach mix.
Add in Kalamata a few olives, extra tomato, and extra cucumber.
Take one end of the wrap and roll up. Slice down the center and serve with more Tatziki Dip.
©2018, MaryannRidiniSpencer.com/SimplyDeliciousLiving.com
Google+