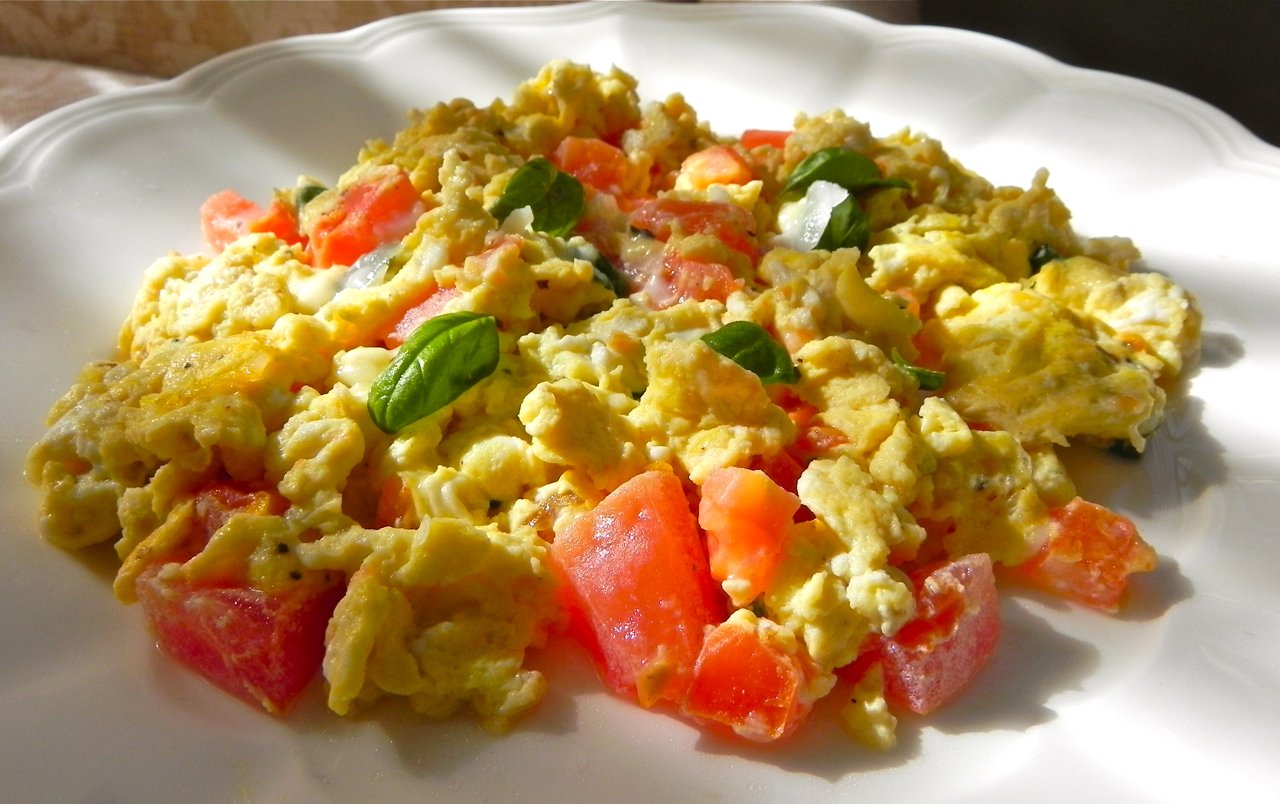 Italian Scrambled Eggs and Rosemary potatoes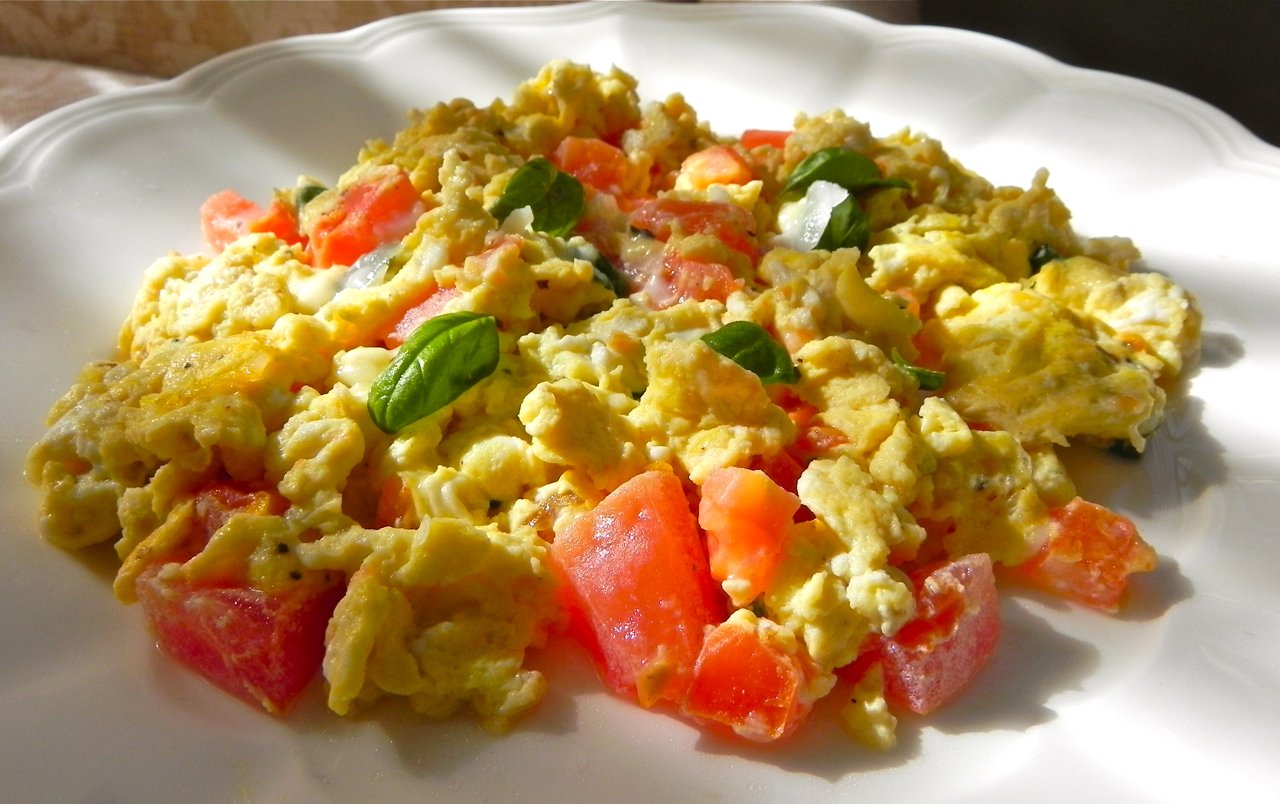 I had some left over rosemary potatoes and this morning I thought they would go great with some scrambled eggs. The result, simply divine!
However, if you don't happen to have left over potatoes, first make the potatoes, followed by the scrambled egg recipe and serve immediately!

Italian Scrambled Eggs & Rosemary Potatoes
Author:
Maryann Ridini Spencer
Recipe type:
Breakfast or Brunch
Ingredients
4 eggs
8 T. milk
1 Roma tomato, diced
¼ c. shaved Romano or Parmesan cheese
4 fresh basil leaves (chopped)
Olive oil (or Canola oil spray)
Garlic salt and pepper to taste
Instructions
Crack eggs into a mixing bowl.
Pour in milk.
Whisk eggs and milk together.
Add in diced tomato, basil and cheeses.
Heat a non-stick sauté pan over low to medium flame on the stovetop.
Drizzle olive oil over the bottom of the pan (or spray Canola oil).
Pour in egg/milk mixture. Don't stir. Let eggs cook for a minute and set.
With a heat resistant rubber spatula, gently push one side of eggs to the center.
Tilt the pan and let the egg mixture flow underneath the cooked portion of the eggs.
Repeat with other sides until there is no liquid. (The eggs will become firm, the curds remaining large).
Roasted Rosemary Potatoes Recipe
Google+