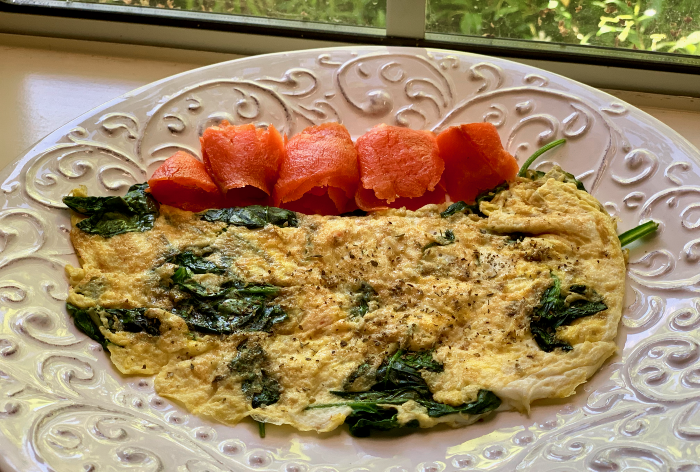 Spinach & Salmon Omelette
A healthy breakfast is critical for optimum health and wellness and provides vitamins and nutrients which translate into energy and stamina to keep your day productive. Here's a great breakfast, brunch, or even dinner idea that will satisfy your tastebuds and contribute to your overall well-being.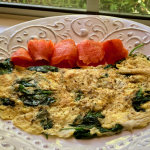 Ingredients
4 eggs

1/4 c. coconut or almond milk

1/4 c. onions, diced

2 c. spinach

wild smoked salmon

Italian seasoning blend

garlic salt

garlic powder

extra virgin olive oil
Instructions
Drizzle olive oil in a non-stick skillet on the stovetop and turn the heat to low.
In a bowl, add in eggs and mix with a fork.
Add in a pinch of Italian herbs, garlic salt, and garlic powder.
Add onions into the warm skillet and saute until slightly golden.
Add in spinach.
When spinach has wilted, add in egg mixture to skillet, and let set occasionally moving the liquid mixture around the edges under the cooked egg mixture.
Add slices of smoked salmon on one side of the omelette.
With a spatula, fold over half of the omelette forming a half-moon.
Plate omelette with a few slices of avocado or fresh fruit (or both!).
Google+