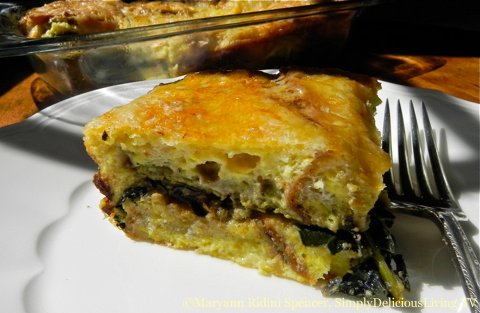 Kale, Spinach and Pesto Strata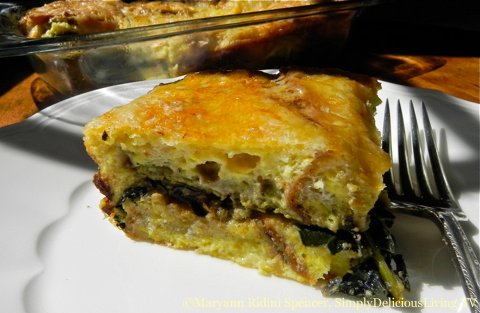 Kale, Spinach and Pesto Strata
Author:
Maryann Ridini Spencer
Ingredients
1 Ciabatta bread loaf slices, cut into ½" width slices
3 c. kale
3 c. spinach
5 garlic cloves, diced
1 small onion, diced
5 large eggs
¾ c. heavy cream
1. c. coconut milk
2 tsp. Dijon
garlic salt and pepper
2 c. shredded Jarlsberg cheese
½ c. my Simply Pesto Recipe
extra virgin olive oil
Instructions
Prepare my Simply Pesto Recipe.
Set pesto aside.
In a skillet on the stove top over medium heat, drizzle extra virgin olive oil over the bottom of the skillet.
Add diced onions and garlic. Sauté mixture until slightly golden.
Add in kale and spinach. Cook until greens are wilted.
Grease a 7 by 11 inch baking dish.
Cover the dish with the Ciabatta slices making an even layer.
Evenly spread the spinach and kale mixture over the bread base.
Place large dollops of pesto evenly over the spinach and kale mixture.
Gently spread pesto with a knife.
Sprinkle shredded Jarlsberg over the top of the strata.
Top dish with another layer of bread.
In a large bowl, combine the eggs, milk, cream, Dijon and sprinkle of garlic salt and pepper. Beat until smooth.
Pour the egg mixture over the dish. Using a spatula, press down on the bread so that the egg mixture will seep into the dish.
Cover dish with plastic wrap and let sit at room temperature for approximately 30 minutes.
Preheat the oven to 350 ° F. Once the oven is preheated, sprinkle the remaining cheese over the top of the dish.
Bake strata for about 45-50 minutes until golden. Dish will be puffy. Let dish cool for 10 minutes.
Serve immediately afterwards and/or you can also refrigerate this dish and serve the next day.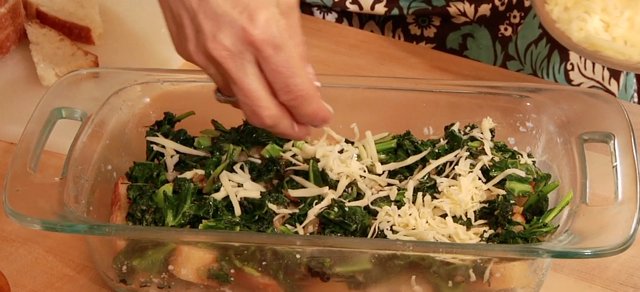 Jarlsberg cheese is sprinkled all over the top of the kale and spinach.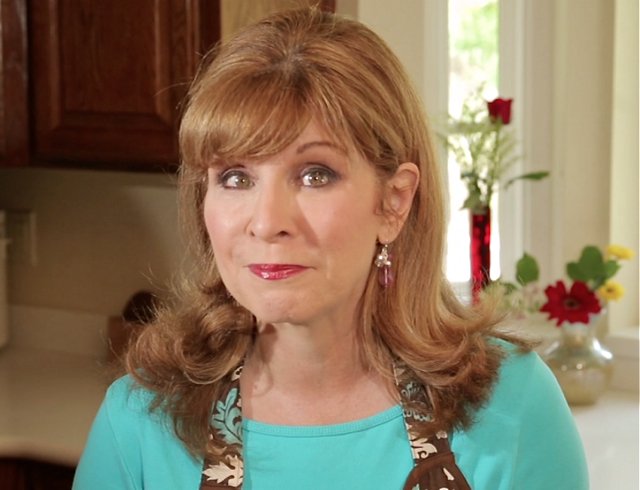 YUM!!!!
Google+