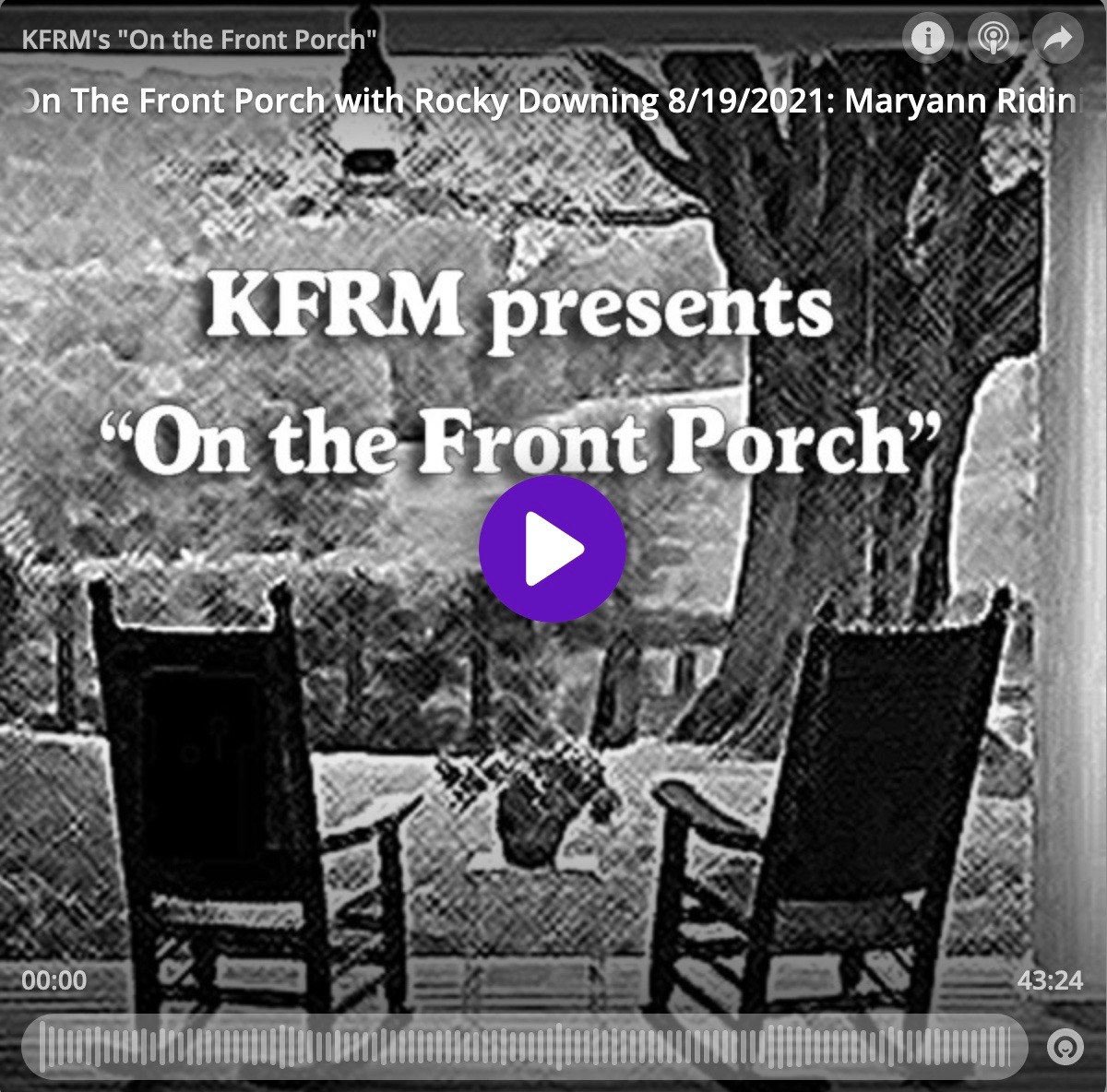 On The Front Porch Radio Interview, KFRM Radio
I was recently interviewed by Rocky ON THE FRONT PORCH Radio show on KFRM AM Radio. We talked about how I got started in entertainment, my work as a producer, writer, and host, and more. Rocky was so easy to talk to.
Here's a link to the interview.
Google+