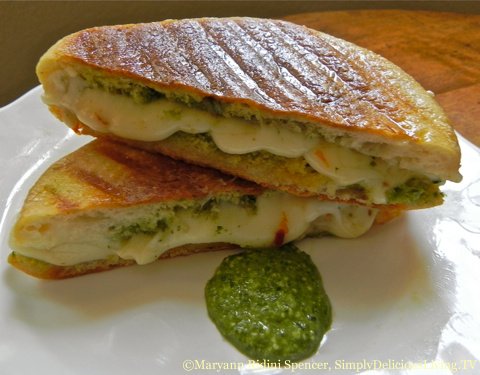 Pesto and Sundried Tomato Panini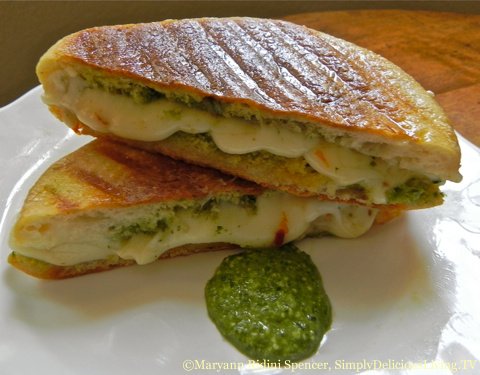 I first had a panini, and Italian sandwich, when I visited Milan a number of years ago working at a film festival. Panini's are made with anything other than sliced bread (such as ciabatta, rosetta and baguette).  Here's one  I make using my panini press (a Cuisinart Griller), that is sure to become a family favorite.   When I make this recipe, I always have left over pesto that I serve with pasta the next day!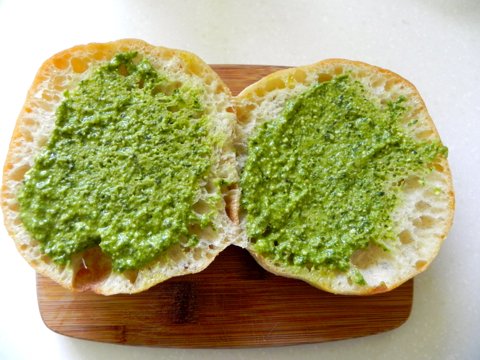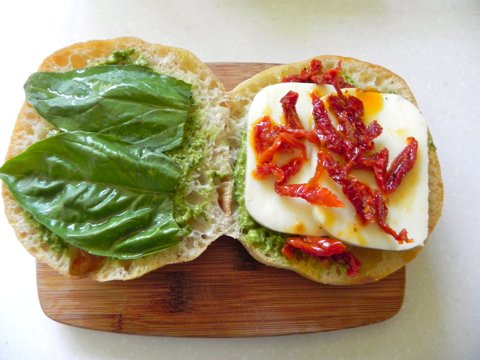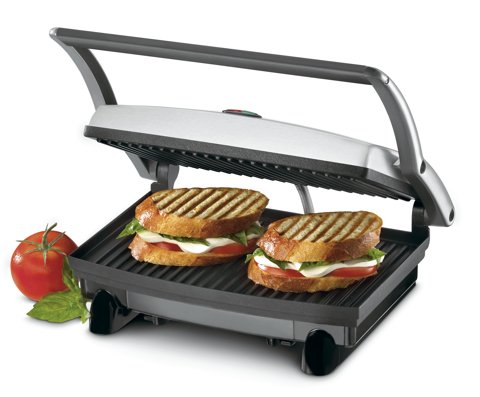 Pesto and Sundried Tomato Panini
Author:
Maryann Ridini Spencer
Ingredients
2 generous slices of Mozzarella cheese
2 T. fresh pesto (SEARCH: Pesto at SimplyDeliciousLiving.com)
3 basil leaves
1 T. sundried tomatoes
Panini bread or crusty artisan rustic roll
Instructions
Turn on your Cuisinart Griddler to Grill•Panini.
Cut the bread in half.
Lightly oil the bread on the outside.
Place a dollop of pesto on both sides of the sandwich and spread.
Place the Mozzarella cheese on one side of the bread.
Place fresh basil leaves on top of the cheese, place sundried tomatoes on top of the basil.
Close the sandwich and place on the griddler for approximately 5 minutes, or until nice and crispy.
Serve immediately with an extra dollop of fresh pesto and green salad and/or crudité.
Enjoy!
©2013 — Maryann Ridini Spencer
Google+