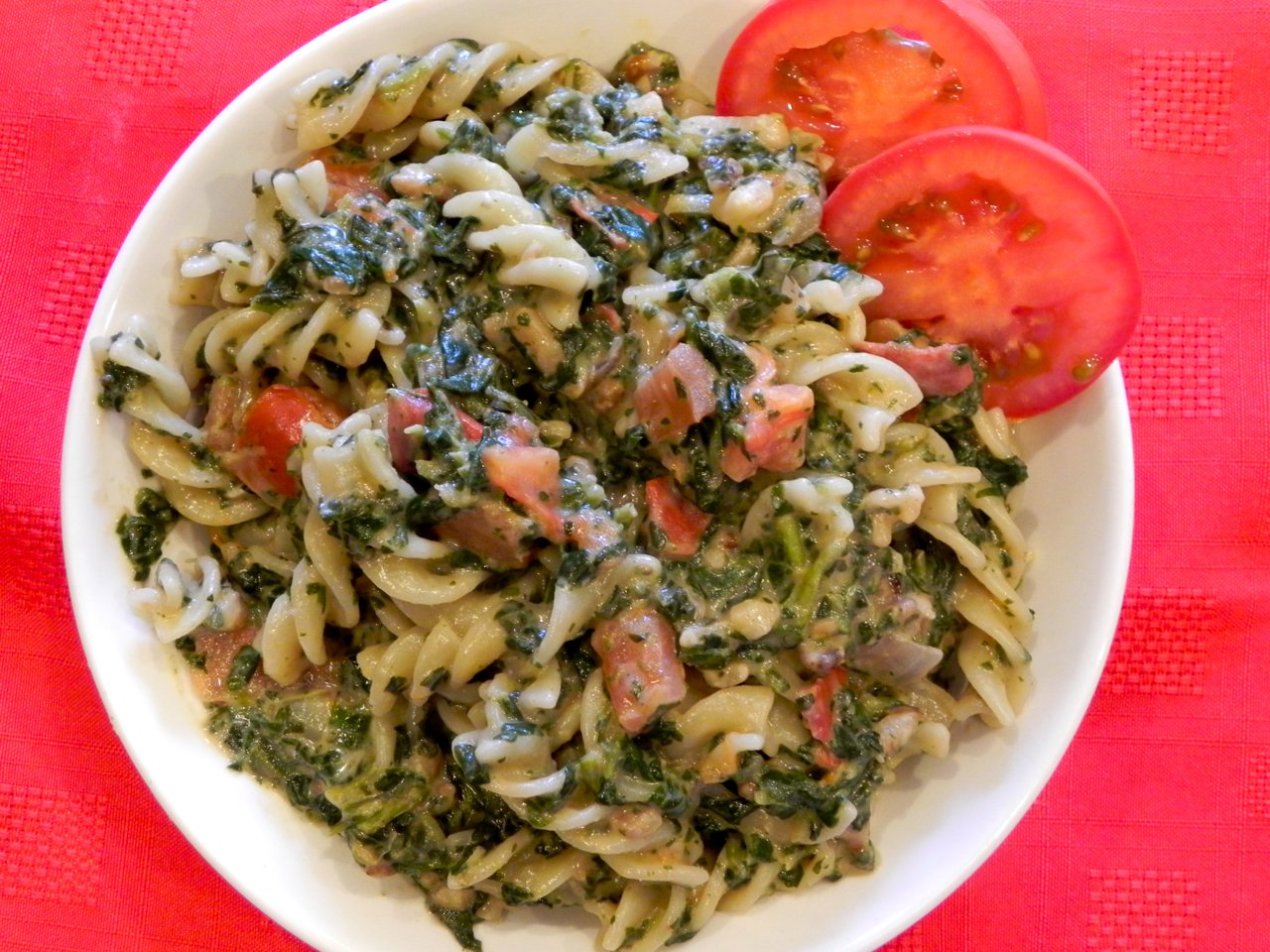 Spinach & Tomato Pasta
Spinach and Tomato Pasta
Author:
Maryann Ridini Spencer
Ingredients
4 c. of penne pasta
2½ c. spinach, fresh or frozen
6 Roma tomatoes, diced
½ c. walnuts, chopped
1 c. Gorgonzola cheese crumbles
5 garlic cloves, diced
1 medium onion, diced
¾ c. freshly squeezed lemon juice
2 T. of extra virgin olive oil
garlic salt & pepper to taste
Instructions
Boil Penne Pasta according to package directions.
In a skillet on the stovetop over a medium flame, pour in olive oil.
Add in garlic and onions. Cook garlic and onions until they slightly brown.
Add in spinach, walnuts, diced Roma tomatoes, Gorgonzola and mix.
Add in garlic salt and pepper to taste.
When tomatoes are slightly soft, add in lemon Juice.
Serve mixture over penne pasta. Enjoy!
©2010 – Maryann Ridini Spencer
Google+