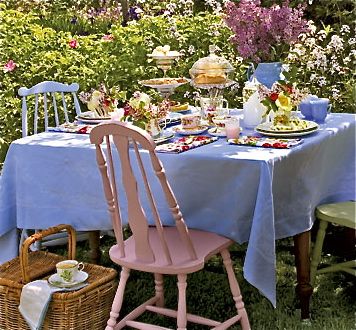 I was having four girlfriends over for lunch and a scrapbooking session recently,  and wanted to create a FUN setting with a look that was both feminine and special.
Light bulb!  

What about a shabby chic table?!!!  That sent me on a quest looking for the right dishes to grace the table.  I love to go to garage sales, Goodwill stores, antique hunting…you name it, I love a good bargain.  Well, a local garage sale DELIVERED!
I found some PERFECT plates adorned with pink roses for $1.00 each (Royal Dalton bone china!!), and a pretty tiered cake display stand ($3.00 – the scones will look great on this!).
Then, I took a jaunt to the new local Goodwill store in Thousand Oaks that opened up recently  (Yes! Sometimes they have great dishes and glassware gifted from old estates).  I found the cutest light pink goblets (for a $1.00 each).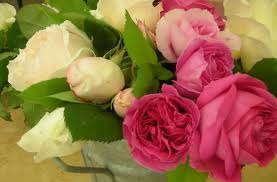 When I got home, I pulled out a pretty table cloth (thank you Grandma!) out of the credenza.  I also mixed together some other odds and ends found at various locations around my living and dining room to compliment the table.  The last step – I filled some pretty silver and china cups with roses from the garden…et Voilà! A table masterpiece for $11.00.  The good news is, I can mix and match the pieces with others I have to form a variety of new settings.  How simply delicious living it is!
Google+