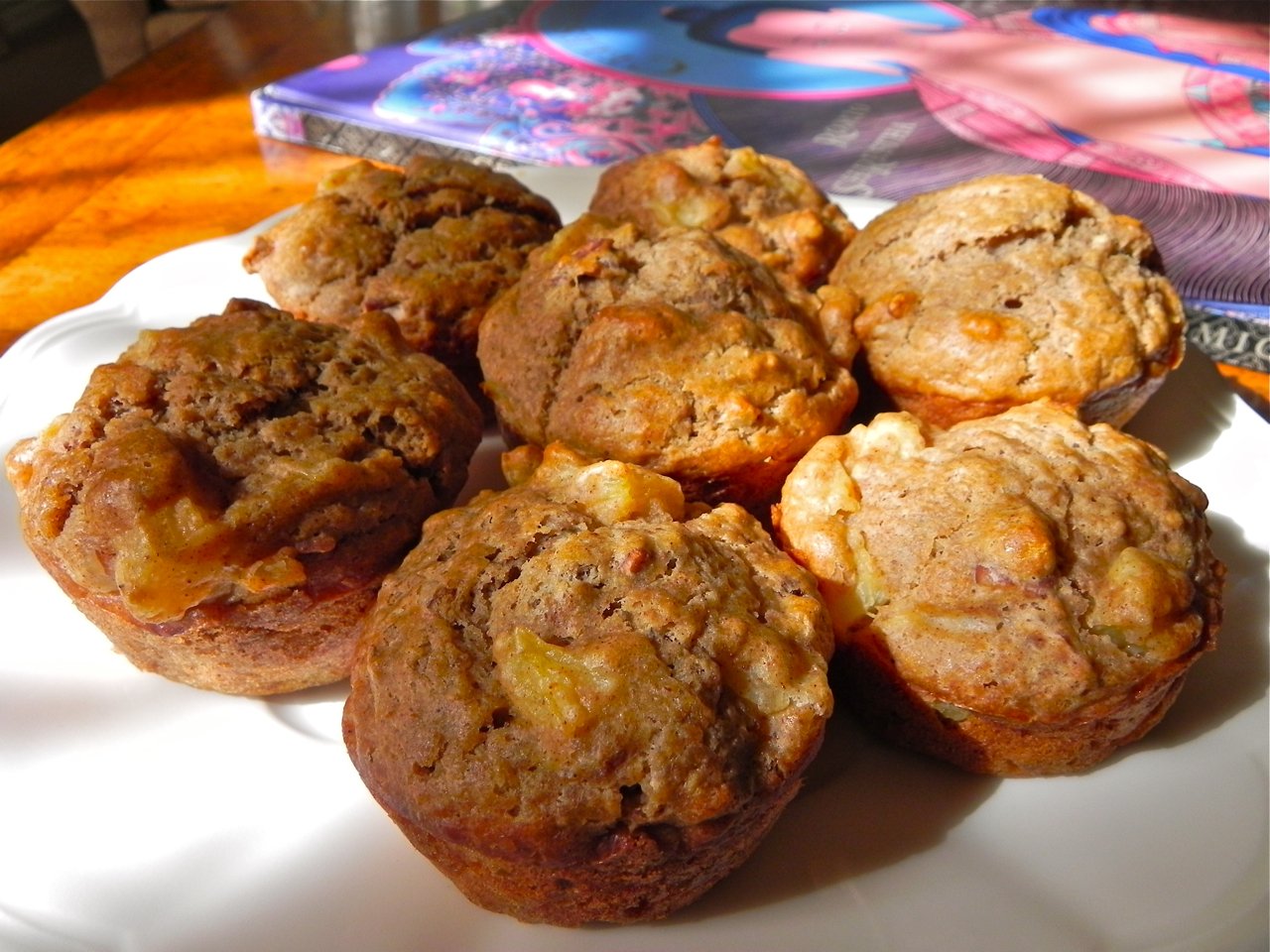 Pineapple Applesauce Muffins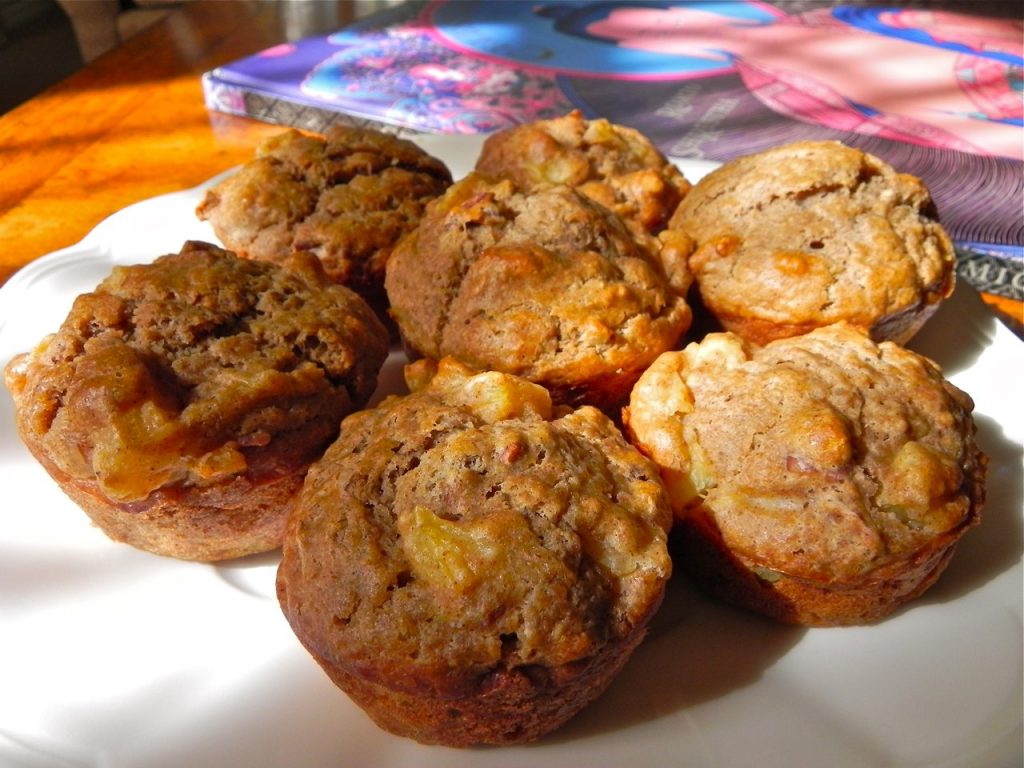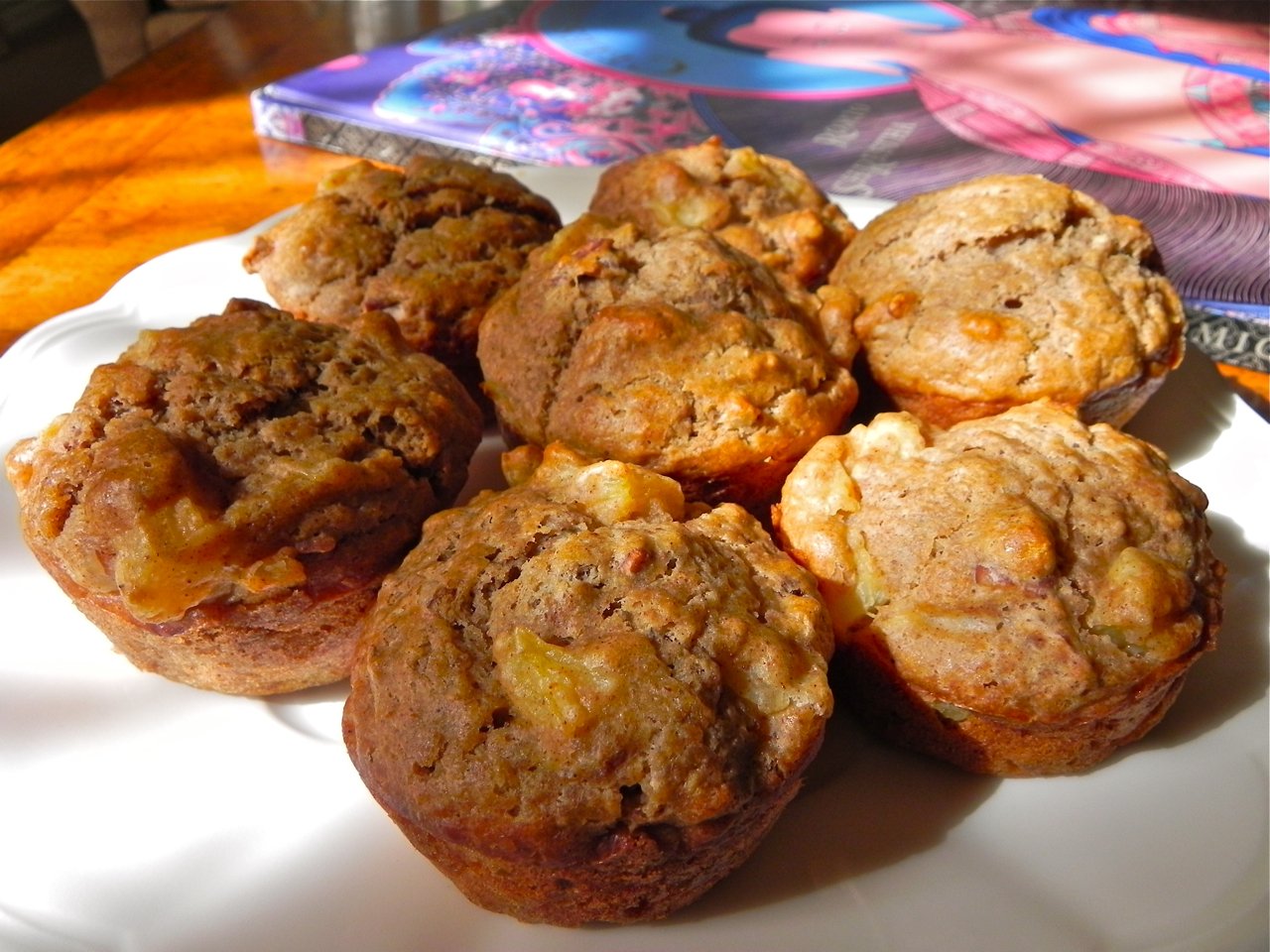 Growing up I loved to make my parents and siblings (4 brothers, 1 sister) breakfast. On holidays, it was also a special treat for my mother to have someone help her in the kitchen! Here's a yummy recipe for a delicious, moist muffin that goes great with an omelette or scrambled eggs! Enjoy it alone or topped with honey butter.
Pineapple Applesauce Muffins
Author:
Maryann Ridini Spencer
Recipe type:
Breakfast or Snack
Ingredients
2 c. all-purpose flour
⅔ c. sugar
1 c. pineapple chunks (fresh or canned), drained
1 c. applesauce with ⅓ c. peeled, diced apples OR try my Chunky Applesauce recipe
2 large eggs
2 tsp. baking powder
1 tsp. baking soda
½ tsp. salt
1 tsp. pumpkin spice
2 tsp. ground cinnamon
⅓ c. coconut oil (if coconut oil is solid, heat for a minute until it is liquid)
⅔ c. pecan or walnut pieces
1 tsp. lemon extract (optional, although I like to add it in to boost flavor!)
Honey Butter to spread on muffins
4 T. butter
3 T. honey
Instructions
Pre-heat oven to 350°.
Grease muffin cup tray with coconut oil.
In a large bowl, add flour, sugar, pecans, baking soda, baking powder, salt, cinnamon and pumpkin spice.
In another large bowl, stir together the coconut oil, egg, applesauce (with apple chunks) and pineapple.
Pour wet ingredients into the dry flour mixture.
Mix until the batter with an electric mixer until it is blended. Use a spatula to scrap the sides of the bowl. Batter will be thick.
Spoon batter into the muffin cups filling to the rims.
Bake 30 minutes until the muffins are golden.
After muffins have baked 30 minutes, insert a toothpick into the center of one or two muffins; make sure the toothpick comes out clean to indicate the muffins are properly cooked.
To make Honey Butter:
Take 2-4 T. butter in a small bowl at room temperature. The butter should be soft. Drizzle honey into the butter (to taste) and stir. Serve muffins with honey butter.
©2013 — Maryann Ridini Spencer
Watch Simply Delicious Living with Maryann® on PBS Television in Southern California and in First Run Television Syndication. For more information, visit: SimplyDeliciousLiving.TV and RidiniEntertainment.com
Google+