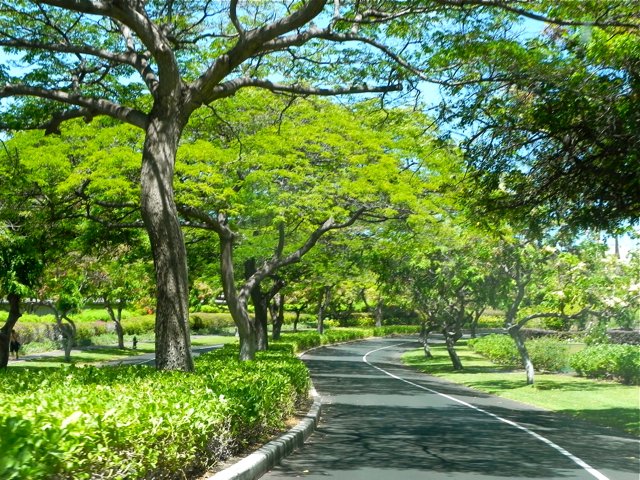 Simply Green Living: 9 Easy Everday Tips
The Road to Simply Green Living
Every person can make a difference in the health and sustainability of the planet. If every person does their part — a little bit everyday — imagine what an impact this would have on a global scale!
Here are some simple tips that can be easily incorporated into your everyday life. Be a green champion and help keep our environment safe, healthy and thriving by simply livin' green today and everyday.
1. Drink tap vs. buying bottled water. When you travel, carry your water in a BPA free bottle, glass or metal container.
2. As we head into spring and summer, going on picnics is a favorite outdoor activity. So, when packing a picnic, remember to use reusable linens, plates, and utensils.
3. Shopping for groceries or other items? Keep reusable bags in the car.
4. Save on gas and parking costs by walking (and/or biking) around town. Not only are you doing something great for the environment, you'll be doing something great for your health.
5. Buy local whenever possible. Buying local produce, meats and other items, can help the local economy and also reduce greenhouse gas emissions.
6. Be Waterwise. Use Smart Irrigation for your lawn and garden. Get a weather-based irrigation controller for watering your lawn and garden.
7. Change out your lawn for a garden using native plants (plants that naturally thrive where you live). Ask your local nursery about native plants.
8. Having a party? If you're planning to mail out invitations, why not save some trees and send an Evite (evite.com), Facebook, or other online invitation to your guests!
9. Compost food waste and prevent waste from our overcrowded landfills. Composting recycles an array of organic materials that would otherwise end up in Why not take part in nature's natural cycle of growth and decay by composting. Here are some tips on how from EarthShare.org.
-This article by Maryann Ridini Spencer also appears at SustainableVentura.TV
Google+