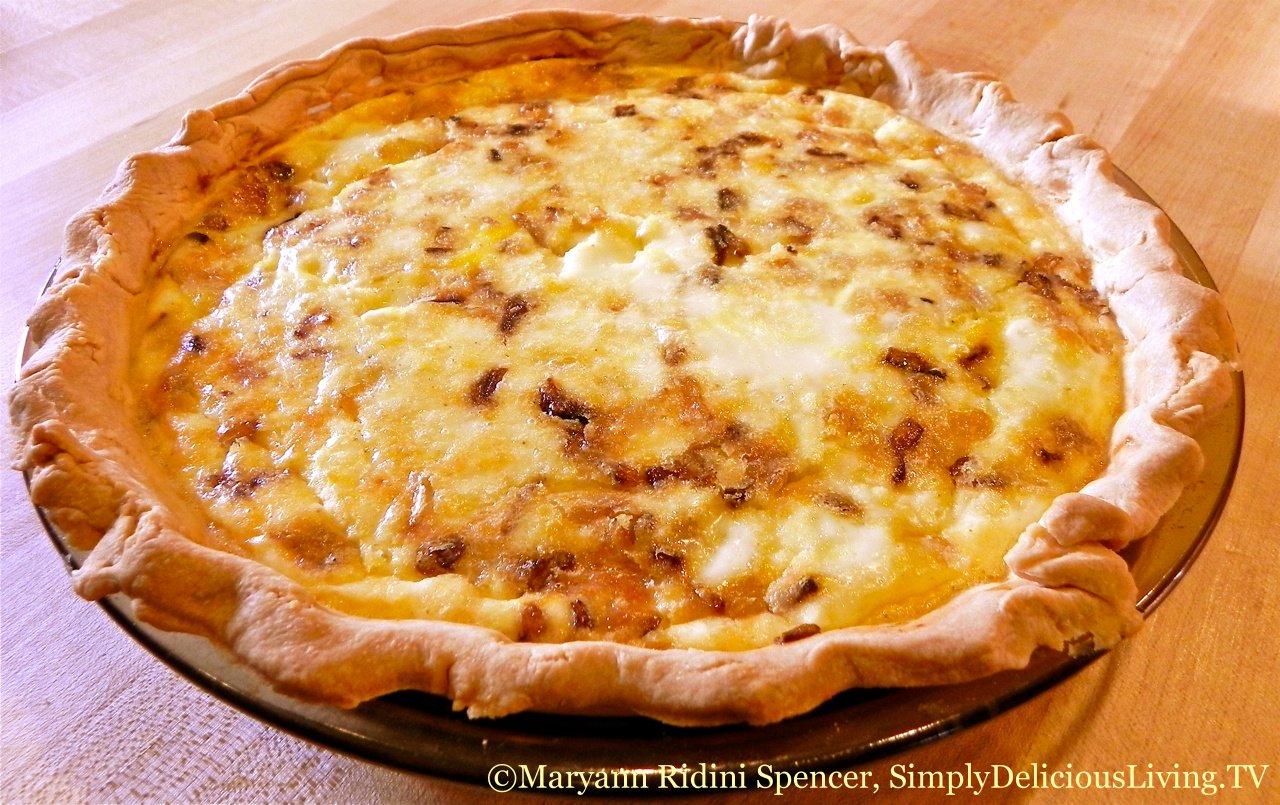 Classic Quiche Lorraine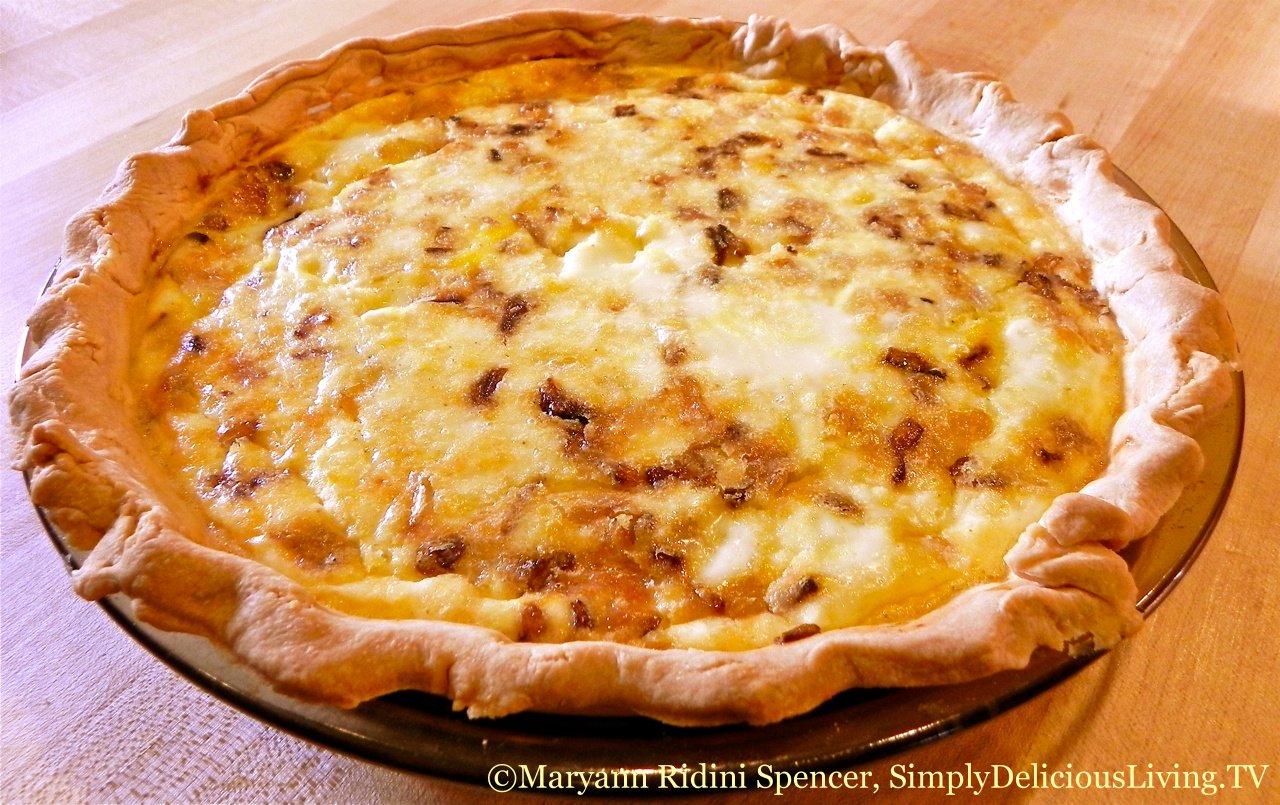 Classic Quiche Lorraine
Author:
Maryann Ridini Spencer
Ingredients
1 -9.5 inch pie shell (from scratch and/or refrigerated pie crust)
8 slices (1/2 pound of bacon), cooked crisp and cut small
6 eggs
2 T. flour
½ tsp. salt
dash cayenne
2 c. (1/2 lb) Gruyère cheese (shredded)
1 small onion, diced
1 ½ c. milk
extra virgin olive oil
Instructions
Pre-heat oven to 350 degrees.
In a skillet on the stovetop, sauté the onion in olive oil until golden.*
Combine eggs, mil and seasoning, mix well.
Toss cheese with flour.
Add cheese mixture, bacon and sautéed onions to egg mixture, pour into shell.
Bake at 350 degrees F for approximately 50 minutes until top is lightly golden. Insert a toothpick or knife into the center of the quiche and make sure it comes out clean.
Let stand 10 minutes to cool before serving. You can also serve cold. Another great tip – make this recipe a day before and keep in the fridge. Let the flavors marinate over night. Then, heat before serving.
Notes
Use Gruyère cheese for a classic Quiche. Also note, for freshness & taste only use the BEST quality cheeses for this recipe…no packages of shaved cheese. Sometimes I like to use a combination of cheeses. Experiment to what works best with your palate. If you'd like to make a Spinach Quiche, saute 2 c. fresh spinach with the onion. Also add in 3-4 diced cloves of garlic. Cook until spinach is wilted.
Below is a Quiche I photographed that my sister Kathy made with sliced mushrooms!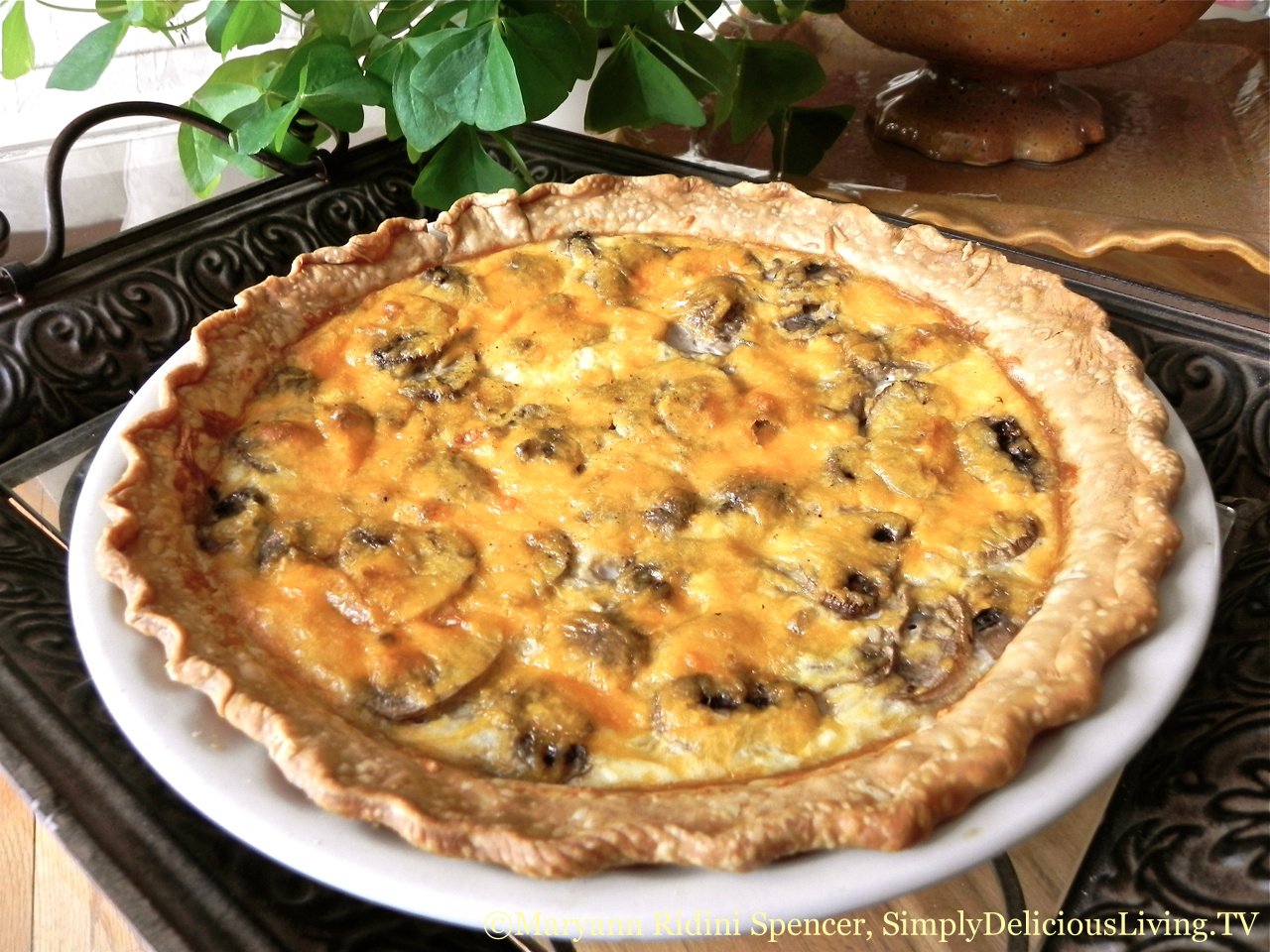 Bon Appétit!
©2011 – Maryann Ridini Spencer
Google+