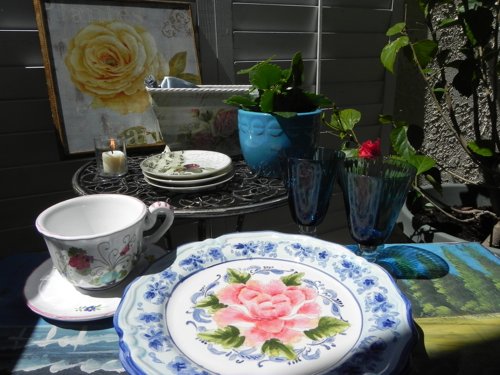 Green Your Entertaining – You Can Make A Difference!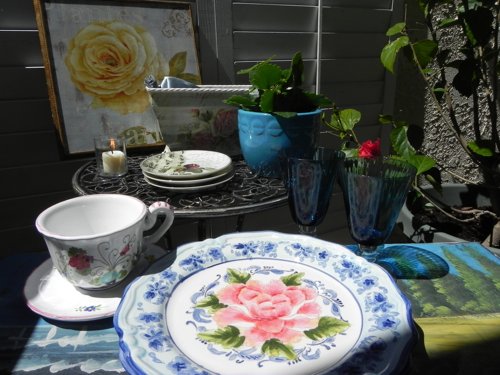 Having a dinner party or planning an event? When you do, remember to Think Green. It's so easy and it can also make a huge impact on our environment. We all have to be stewards in order to secure a sustainable future for our children and their children. Here are some simple steps to help you choose green.
•Choose local. When it comes to selecting a venue for your party or event, choose local (or your own home or yard)! When you buy and entertain local, you help the local economy thrive and it also means that there— which means it helps the environment by cutting down on greenhouse gas emissions.
•Save trees! If you're sending out an invite, try a FREE invite online service such as EVITE or come up with a creative email.
•Serve fresh, local & organic. Prepare a meal using fresh, local, natural ingredients in season. If you plan to have your event catered, keep in mind the same sensibilities. Buying in season and organic is a great way to get the most nutrients out of your food.
•Break out the family china! If you're like most people, the good china is only used once in a while on very rare occasions. However, what's the use of it collecting dust and not being enjoyed. Use your reusable china and silverware because it's reusable. If you do need to purchase plates and utensils, also think about choosing bamboo. Bamboo is beautiful as well as durable and biodegradable.
•Cloth rules. Set the table with reusable cloth napkins that can be laundered post-event. It's a little more work, but actually a money saver and again – better for the environment than constantly purchasing disposables.
•Green your centerpieces. Create beautiful and unique table centerpieces using container (s) you have around the house. A lovely arrangement can be made using a painted pot, a small wooding shipping crate, a painted box, and a pretty colored long stemmed glass. If you'd rather have a local florist put together something for the table, bring a container with you for them to create their masterpiece.
•Save on Water and energy. When washing the reusable china and dinnerware after the party, make sure the dishwasher is fully loaded before running the cycle. Also note, that normally, you don't have to rinse the dinnerware; you can just run the dirty dishes through a normal wash cycle. However, if you must rinse, fill half of the sink (or a big bucket) with water and rinse the dishes in this fashion before loading them into the dishwasher. Save water because every drop counts!
•Reduce, Reuse, Recycle. While you're preparing for the festivities, as well as after the party, always recycle and compost!
•The Green doggy bag. Store leftovers from the party in reusable Tupperware. If you'd like to give guests take-home, also pack it in Tupperware that can be returned.
You can make a difference when you Think Green!
Google+