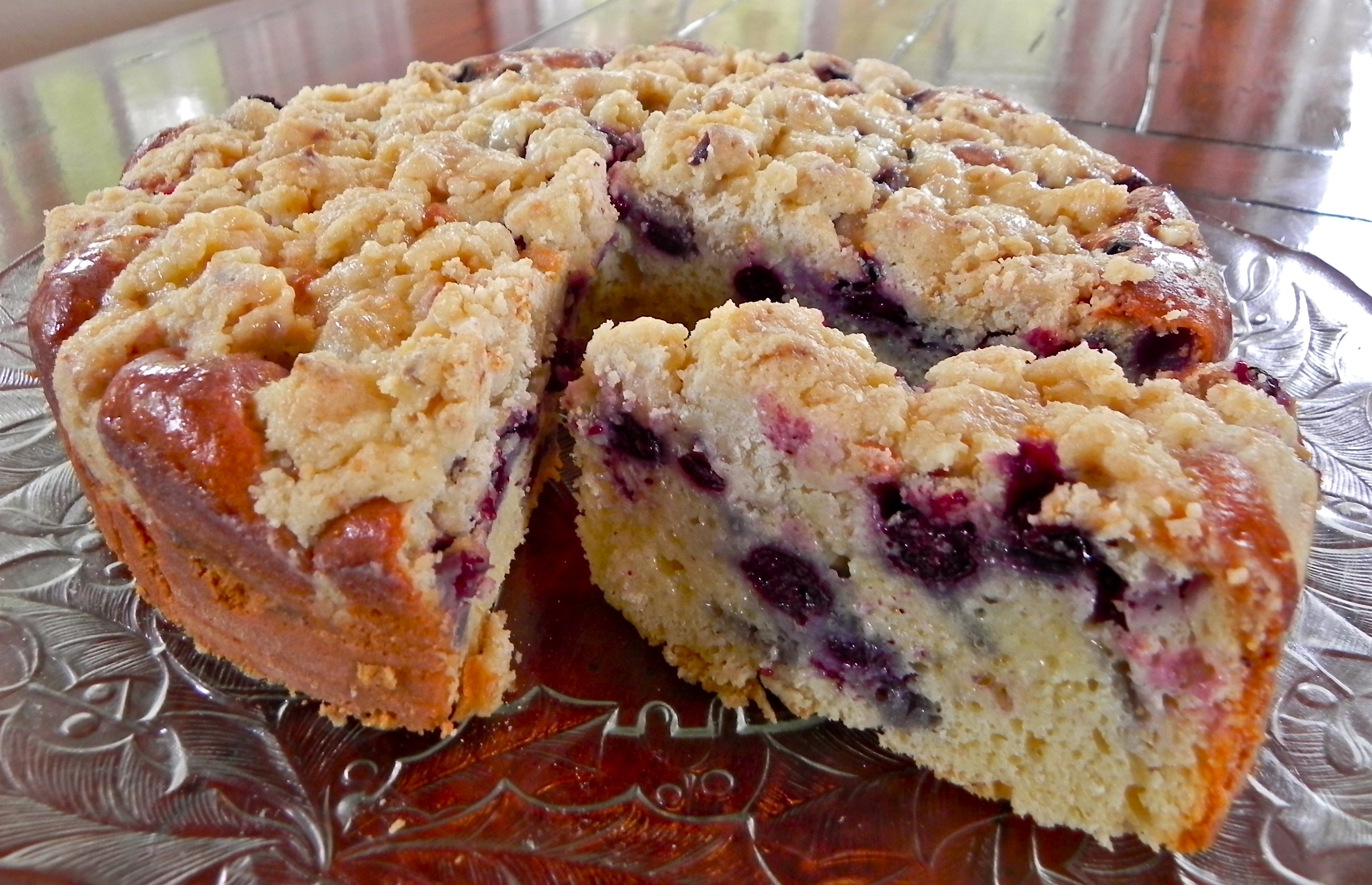 Blueberry Ricotta Coffee Cake Bliss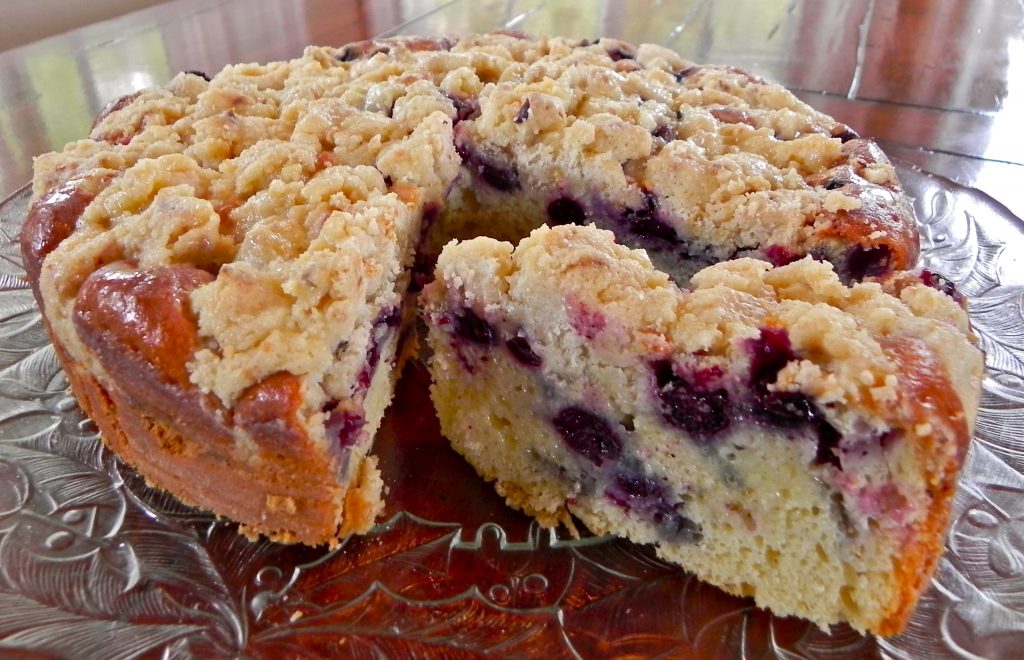 Sometimes you just have to have "cake" for breakfast.  This delightful coffee cake is a perfect compliment to scrambled or poached eggs.  You can also enjoy a slice with your afternoon tea!

Blueberry Ricotta Coffee Cake Bliss
Author:
Maryann Ridini Spencer
Ingredients
1 ¾ c. organic flour or the Pure Pantry's Gluten Free All Purpose Baking Mix
1 c. organic sugar
2 tsp. baking powder
½ tsp. baking soda
¼ tsp. salt
4 large eggs
1 c. ricotta cheese
1 tsp. vanilla extract
1 tsp. lemon extract
2 c. fresh blueberries
Coffee Cake Topping
½ c. coconut oil (warm until it is liquid)
½ c. brown sugar
1 c. flour
Instructions
Preheat oven to 350 degrees F.
Grease a 10 inch round springform pan with coconut oil and lightly flour.
To prepare the topping, in a medium size bowl, add in 1 c. flour, ½ c. brown sugar and ½ c. coconut oil. Stir with a fork until mixture is crumbly. Set aside.
In a large bowl, add in flour, sugar, baking powder, soda and salt. Make a well in the middle of the dry ingredients. Set aside.
In a third bowl, add in eggs, ricotta and lemon and vanilla extracts, and blend well.
Add the egg and ricotta mixture to the well in the center of the flour mixture. Beat with an electric mixer until for a few minutes until smooth.
Spoon or pour the batter into the greased and floured springform pan.
Cover the top of the batter with the blueberries.
Sprinkle the top of the blueberries with the topping mixture.
Bake coffee cake for approximately 45 minutes or until done. Insert a toothpick into the center of the cake. If it comes out clean, the cake is done.
Let cake cool for approximately 25 minutes, then remove the sides of the springform pan. Serve and enjoy!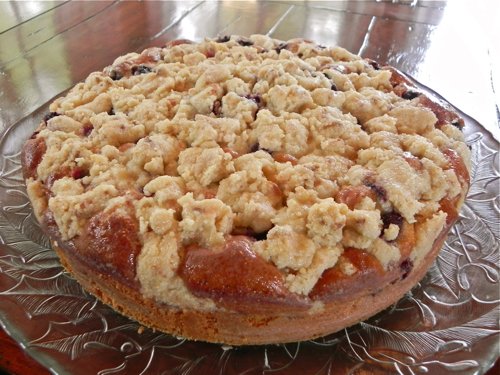 ©2013 – Maryann Ridini Spencer
Google+