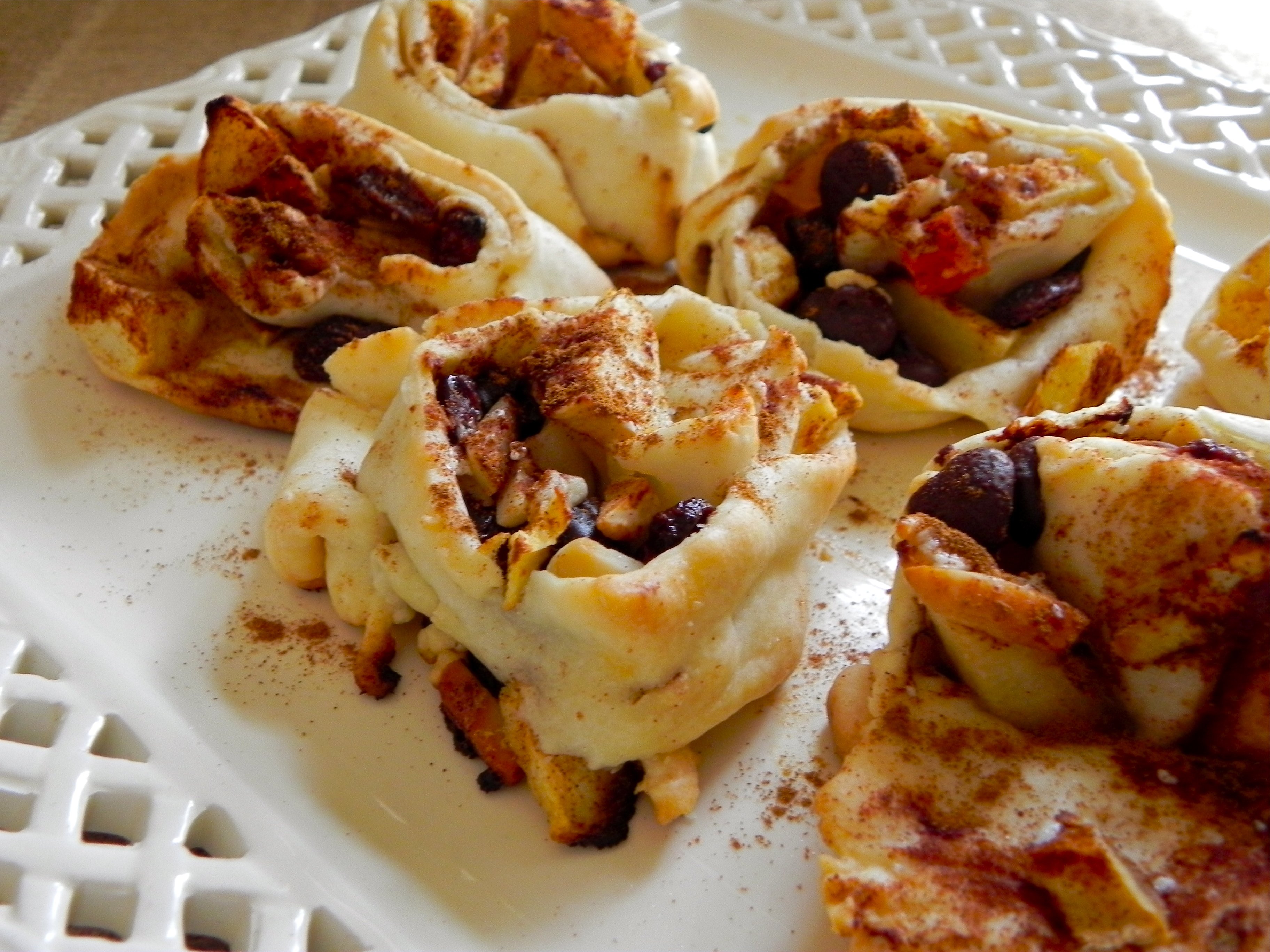 Chocolate Rollups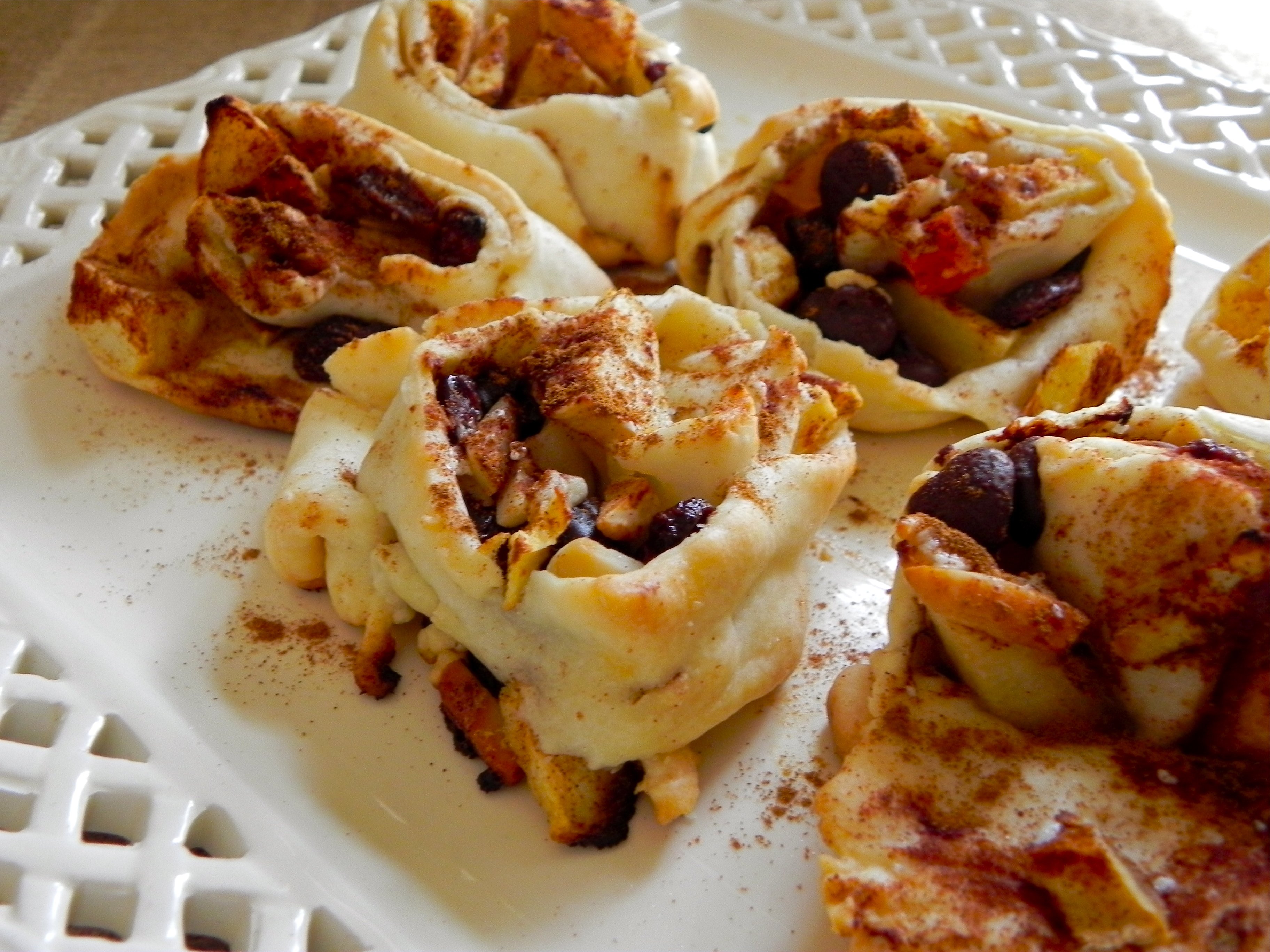 Yummy Chocolate Rollups from SimplyDeliciousLiving.TV
When I was growing up, my Mom taught me how to bake a variety of delicious pies.  After baking, we'd always  have some leftover pastry dough.  My Mom would mix all the dough scraps together,  roll it out, and then spread butter over the top of the dough.  We'd then sprinkle a mixture of cinnamon and sugar generously over the top, roll the dough, and cut the long tube into 1″ circles.  We'd place the circles on a greased cookie sheet and bake them in the oven at 350 degrees for approximately 5-10 minutes until lightly brown.  Once they cooled, we'd enjoy as is and/or with a dab of butter.  Simply Delicious!   Here's a great variation on that recipe made with chocolate morsels, almonds, cinnamon and apples that you can enjoy for a breakfast pastry, snack or dessert!  – Maryann
Chocolate Rollups!
Author:
Maryann Ridini Spencer
Ingredients
1c. Lily's Semi-Sweet Dark Chocolate Baking Chips
1c. diced or sliced apple (Note: depending upon how large the apples are you may want to use 1.5-2 cups).
½ c. slivered almonds
2 T. cinnamon
1 pre-prepared pastry dough
Instructions
Pre-heat oven to 400 degrees F.
Spread out pastry dough on counter top.
Spread softened almond butter over the dough.
Put apples all over the top of the pastry dough.
Shake cinnamon on top.
Place slivered almonds all over the top of the apples.
Slowly roll the dough over. Seal any tears, seal ends.
Cut filled dough into 1″ inch thick rounds.
Spray a cookie sheet with canola oil.
Place rounds on cookie sheet.
Spray top of rounds with another bit of canola oil spray.
Place in the oven at 400 degrees F (for approx. 10 minutes) until rounds are a light shade of golden brown.
Serve HOT with topped with a little butter or honey!
©2011 — Maryann Ridini Spencer, SimplyDeliciousLiving.tv
Google+