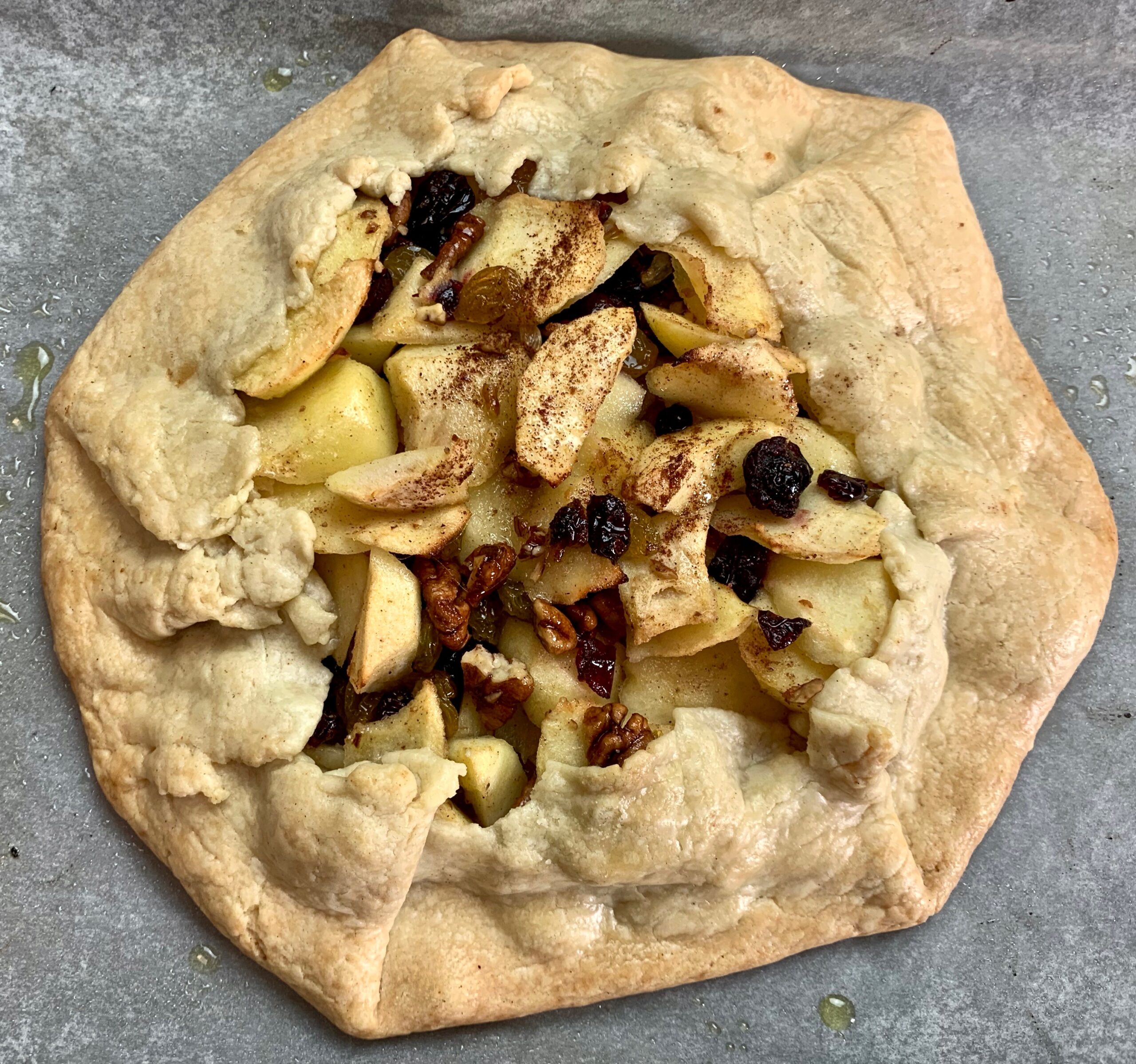 Apple Spice Galette
A great holiday treat that cuts down on refined sugar and that's great on taste is a fruit galette made with fresh or frozen fruit and no white sugar. It's excellent as a dessert, on its own, or with a dollop of vanilla coconut ice cream or whipped cream.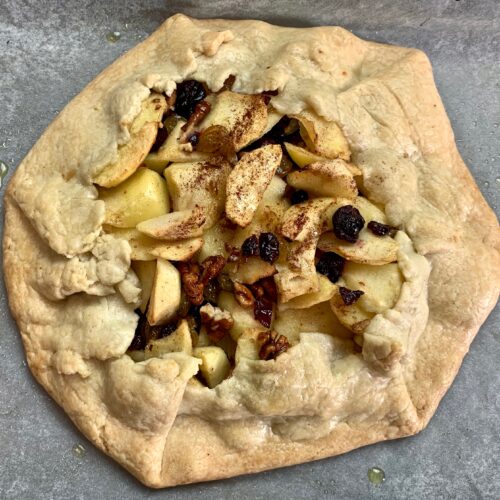 Apple Spice Galette
Ingredients
4

c.

peeled and sliced sweet apples

1/2

juice from 1/2 freshly squeezed lemon

2

tsp.

lemon extract

1 1/2

tsp.

cinnamon

1

tsp.

allspice

1/2

tsp.

ginger

3/4

c.

raisins (or combination of raisins and dried cranberries)

1/2

c.

candied pecans, chopped

1

organic, pastry pie crust
Instructions
In a large bowl, add in apples, lemon juice, extract, spices, raisins, and pecans. Mix.

On a cookie sheet, place parchment paper.

With a pencil, measure parchment paper to cover the bottom of the cookie sheet and cut paper with a scissor.

Spray parchment paper with a bit of coconut oil spray.

Roll out the pie shell in its wrap, and smooth out the wrinkles with a rolliing pin.

Peel off the dough's top layer of paper and place face down on the parchment paper.

In the center of the dough, place the apple mixture in a mound.

Fold the edges of the dough over themselves around the fruit center.

Bake galette in the oven at 350 degrees F for 35-40 minutes. Apples will be soft and the crust will be a slight golden brown.
Notes
Serve galette warm by itself, with a dollop of vanilla coconut ice cream or another favorite topping to your liking.
Google+