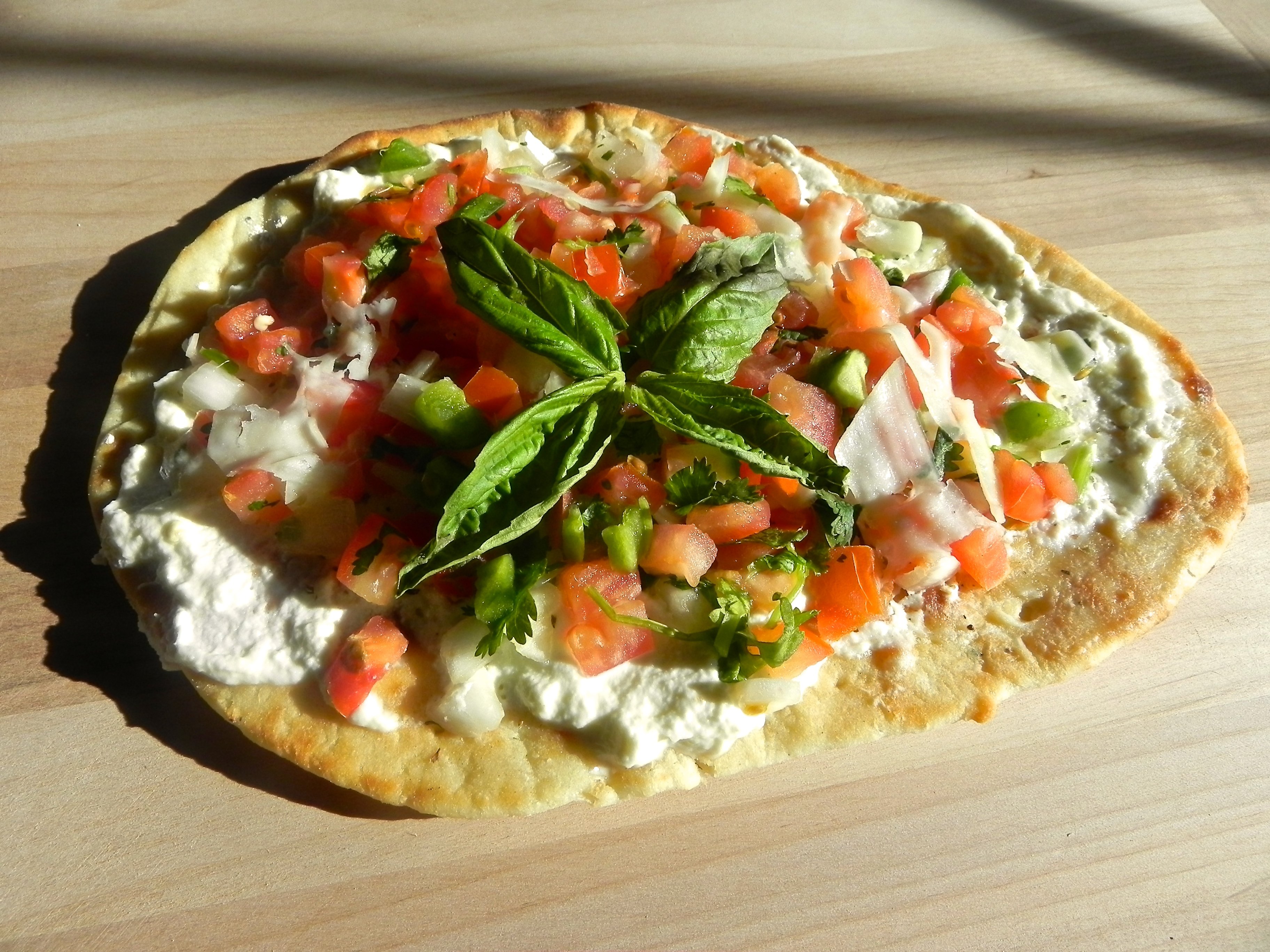 Bruschetta Pizza – For a Simple & Delicious Lunch or Dinner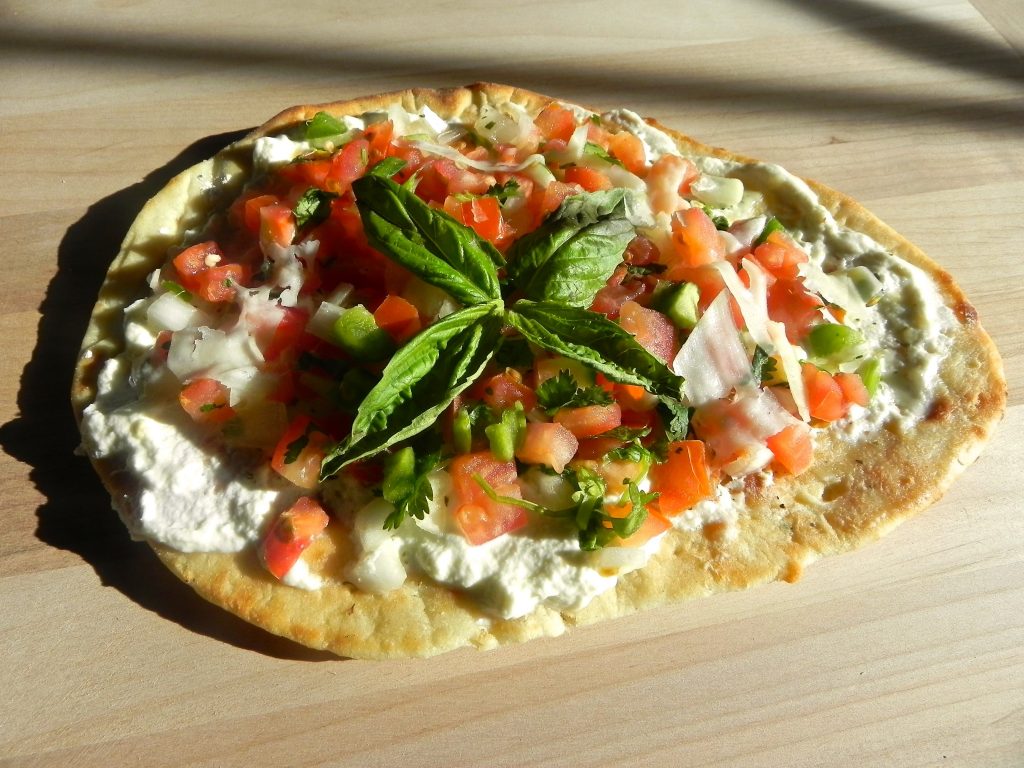 Growing up in a large East Coast Italian-Irish family, at family gatherings, holidays and special occasions, we loved to enjoy a host of appetizers before the main meal event.
Bruschetta, an Italian antipasto or starter dish, is made of a mix of tomato, onions, basil, olive oil and salt that you put over bread rubbed with garlic, olive oil, and salt.
My Bruschetta Pizza is a yummy dish that you can serve for dinner with a large green salad, or you can cut it up into wedges to serve as an appetizer when you have guests for dinner.
Bruschetta Pizza
Author:
Maryann Ridini Spencer
Ingredients
onion, diced
Roma tomatoes, diced
fresh basil
garlic powder
garlic salt
black pepper
Italian seasoning blend
lemon juice, freshly squeezed
Ricotta cheese
Parmesan, Romano, and Asiago cheese blend
garlic naan
extra virgin olive oil
Instructions
Drizzle olive oil in a skillet on the stovetop over low heat.
Add in onion and sauté.
Add in tomatoes, fresh basil, garlic powder and salt, and lemon juice. Stir for a minute or so, turn off the stove, and set aside.
Place a slice of the garlic naan on a plate and drizzle a smidge of olive oil over the top. (optional, do not use olive oil here if you like your crust crispy)
Toast the naan in a toaster oven. (Toast the Naan well so it is crispy)
After toasting the naan, layer a generous portion of Ricotta cheese over the top.
Put the tomato mixture on top of the naan.
Sprinkle a blend of Parmesan, Asiago, and Romano cheese over the top.
Add a few more fresh basil leaves on top.
Grind some black pepper on top.
Sprinkle Italian seasoning blend over pizza.
Place the pizza in the toaster oven to melt the cheeses.
Serve immediately.
Bruschetta Pizza ©2018, MaryannRidiniSpencer.com/SimplyDeliciousLiving
Google+