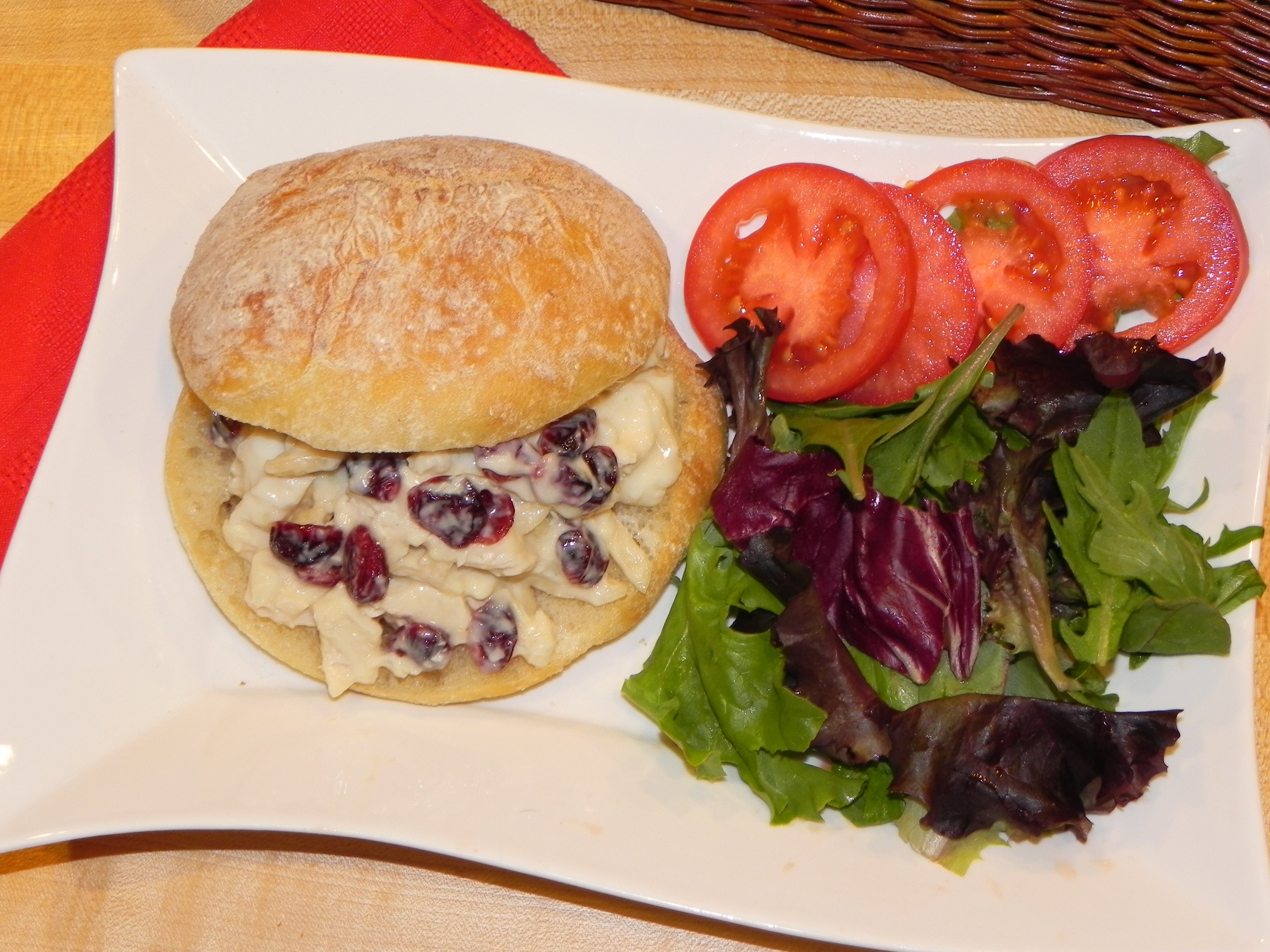 Chicken Salad with Cranberries & Almonds
Chicken Salad with Cranberries & Almonds
Author:
Maryann Ridini Spencer
Ingredients
4 whole boneless, skinless chicken breasts
½ c. of mayonnaise (more if you like your salad creamier)
1 c. dried orange cranberries (or cranberries)
1 c. sliced almonds (you can also used chopped walnuts, pecans, peanuts)
1 c. of sliced (into small bites), peeled, sweet yellow Apples
¼ c. Hawaiian onion, diced
freshly squeezed juice from 1 lemon
1 head of Romaine lettuce
Your favorite Artisan bread!
Instructions
Cut up chicken into small bite-sized wedges.
Place chicken into a large mixing bowl.
Add in mayonnaise, dried orange cranberries, almonds, apples, onion, lemon juice and mix!
Place on top of lettuce (for a salad) and/or serve on Artisan bread for a sandwich.
Notes
Note: Depending upon how moist you like your chicken salad, you may want to add in more mayonnaise.
©2010 – Maryann Ridini Spencer
Bon Appétit!
Google+