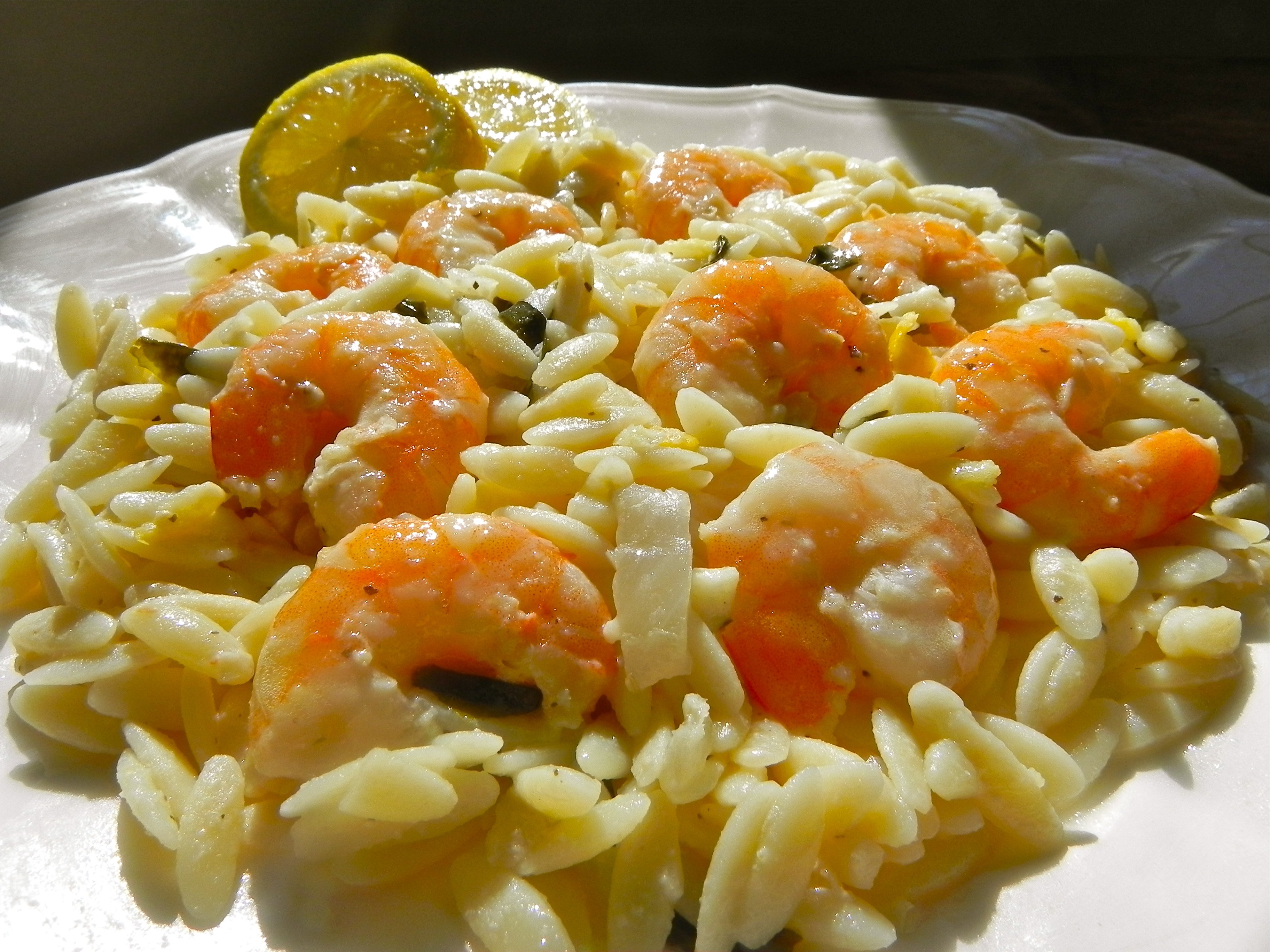 Lemon Shrimp Orzo
WATCH THE VIDEO – CLICK IMAGE BELOW!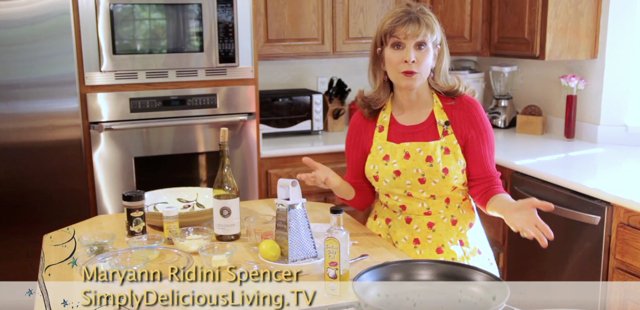 Lemon Shrimp Orzo
Author:
Maryann Ridini Spencer
Ingredients
1 c. orzo pasta for 4 (cooked to package directions)*
1 lb. (or 2 heaping cups) of jumbo cooked shrimp
5 garlic cloves, diced
¼ c. sweet onion, diced
½ c. fresh basil, chopped
½ c. fresh squeezed lemon juice (from Meyer's lemons)
2 T. lemon zest
2 T. butter
½ c. Chardonnay
¼ c. Parmesan cheese, freshly shaved
¼ c. Romano cheese, freshly shaved
Garlic Gold ® Italian Herb Nuggets from GarlicGold.com (and/or garlic salt and pepper to taste)
Garlic Gold ® Oil from GarlicGold.com (or extra virgin olive oil)
Instructions
In pot on the stovetop, cook orzo to package directions.
In a skillet on the stovetop over medium heat, sauté onions and garlic in a little olive oil until they turn a light golden color.
To the skillet, add in wine and butter.
Stir and simmer on low heat for a few minutes.
Add shrimp to the skillet and stir.
Cook shrimp over low heat, stirring for occasionally for approximately 5 minutes. Drain cooked orzo.
Place orzo back into the boiling pot.
Add in the shrimp garlic sauté mixture to the orzo. Stir.
Add in the lemon juice and zest. Stir.
Add in the fresh basil, Parmesan and Romano cheeses, and garlic salt and pepper to taste. Stir.
Serve immediately with extra freshly grated Parmesan/Romano cheese!
Notes
*To make this recipe gluten-free, instead of orzo, use gluten-free brown rice pasta. Enjoy this dish with a green salad and/or my Green Beans Almondine Search "Green Beans Almondine" and "Salads" and "Veggies & Side dishes" on this blog for inspiration.
©2013 – Maryann Ridini Spencer
Watch Simply Delicious Living with Maryann® on PBS Television in Southern California, in First Run TV Syndication and/or right here on this blog!
Google+